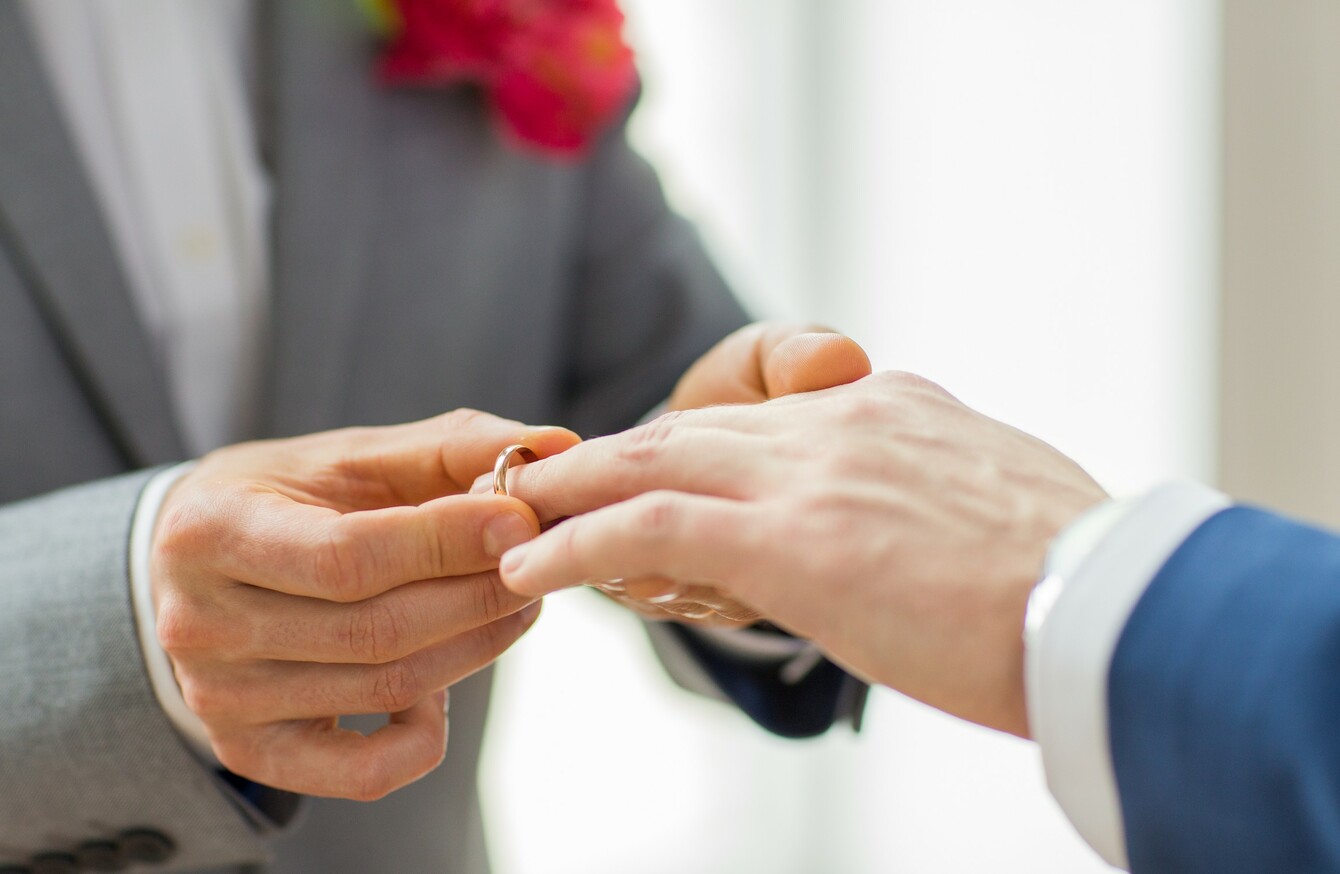 Image: Shutterstock/Syda Productions
Image: Shutterstock/Syda Productions
THERE WERE 91 same-sex marriages in Ireland last year after they became legal in mid-November.
That's according to figures released by the Central Statistics Office today.
The new legislation came into effect on 16 November – leaving just 46 days for same-sex couples to tie the knot in 2015.
The figures show that 47 male couples and 44 female couples got married in that time.
Overall there were 22,025 marriages registered last year, up 20 on 2014.
The CSO also found that the average age of brides and grooms is the highest ever recorded.
Last year the average age of a groom was 35, while the average age of a bride was 33. 
Meanwhile, just 2.9% of grooms and 5.1% of brides were under the age of 25. The CSO release stated:
In the past 50 years, the average age of grooms has decreased from 29.4 years in 1965 to a low of 26.2 years in 1977 and has increased to a high of 35.3 years in 2015.
"A similar trend is evident for brides with the average age decreasing from 26 in 1965 to 24 in 1977 and has increased to a high of 33.2 in 2015."
August was once again the most popular month for weddings for the fourth consecutive year – with 13.3% of all marriages happening that month.
In 2015, religious ceremonies accounted for the highest proportion of marriages (66%).
Click here for a larger image. 
There were 12,486 (56.7%) Catholic marriage ceremonies, 393 (1.8%) Church of Ireland, 73 (0.3%) Presbyterian ceremonies – while The Spiritualist Union of Ireland performed 822 (3.7%) marriage ceremonies.