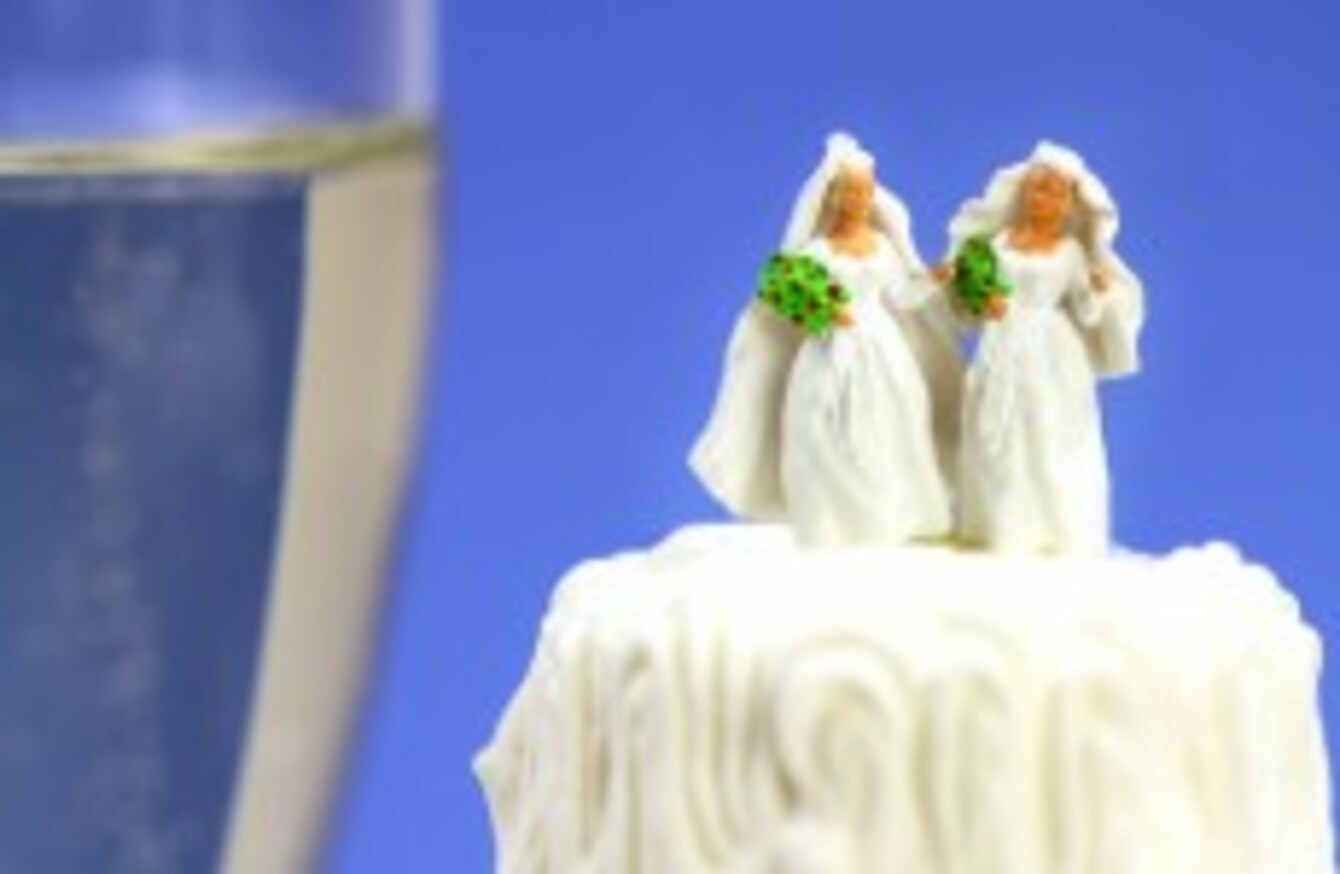 Image: Wedding cake via Shutterstock
Image: Wedding cake via Shutterstock
Updated 5.08pm 
THE REFERENDUM ON same-sex marriage will take place in May of next year.
The Cabinet reached agreement this morning on holding the referendum to legalise same-sex marriage in Ireland next year with early May, possibly the first week of the month, identified as a possible period when the vote could take place.
Justice minister Frances Fitzgerald said her officials would now begin work on the wording of the proposed constitutional amendment and called for a respectful campaign.
She said in a statement: "I very much hope that in a referendum where many will have strong and sincerely held views on either side, we can campaign in a mutually respectful way."
A referendum on lowering the age at which citizen can run for president from 35 to 21 is also set be held on the same day along with the by-election in Carlow-Kilkenny to fill the seat vacated by new EU Agriculture Commissioner Phil Hogan.
It appears that referenda on lowering the voting age to 16 and removing the offence of blasphemy from the Constitution are not being considered at this point.
Polls have found increasing support for same-sex marriage but some in government, which will be advocating a Yes vote, believes the gap will narrow in any referendum campaign.
A recent Ipsos MRBI poll for the Irish Times found that 71 per cent say they will vote Yes in the vote while 17% will vote No. Nine per cent had no opinion and three per cent refused to respond.
Welcoming confirmation of the month that the referendum will date place, the chair of GLEN, Kieran Rose, said: "We do not take the outcome of the referendum for granted. Despite the strong support in the polls currently, we know that we will need every single possible vote on the day in order to win the referendum."