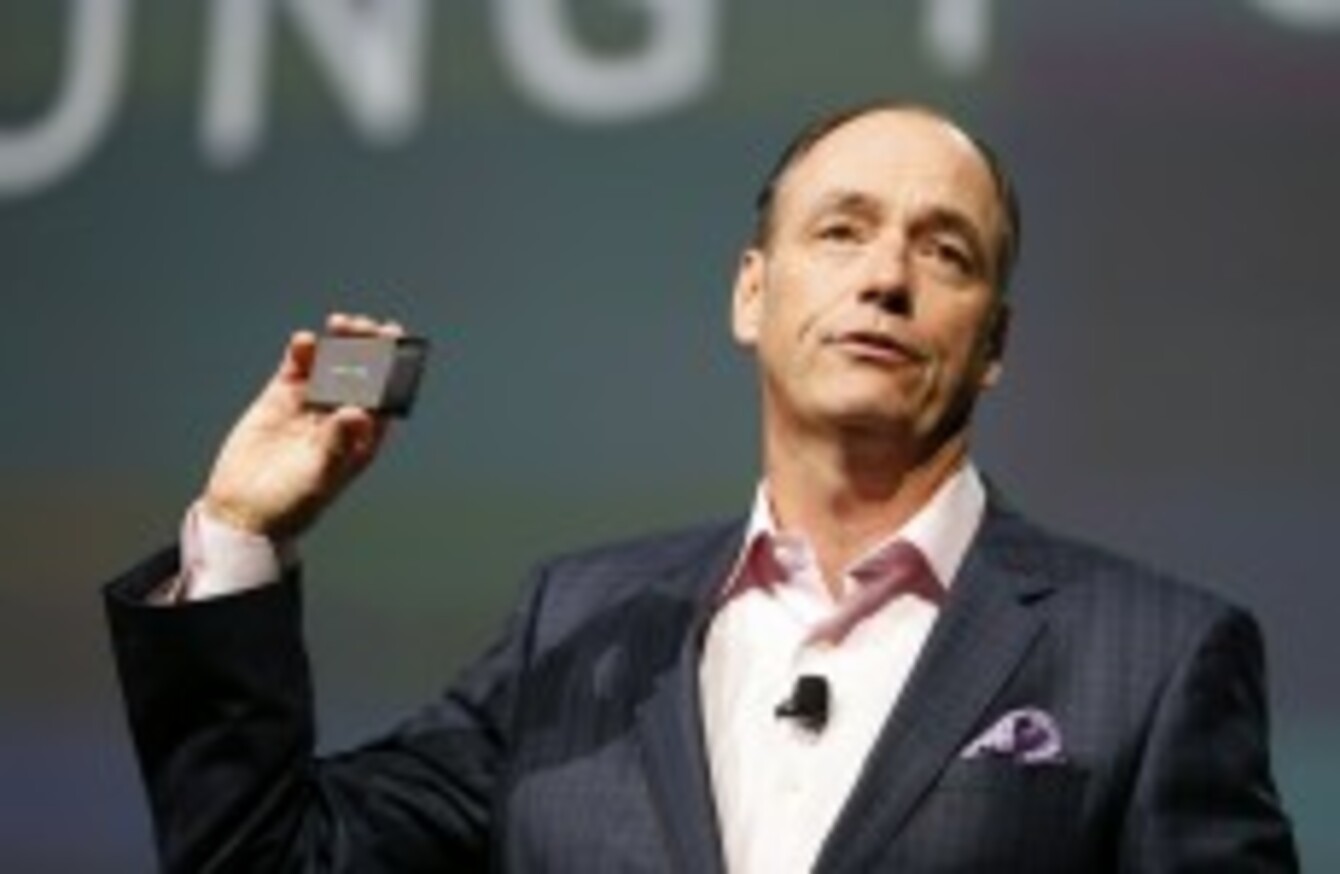 Image: AP Photo/John Locher
Image: AP Photo/John Locher
SAMSUNG ANNOUNCED A number of new devices and gadgets at the Consumer Electronics Show earlier, including a number of kitchen and household appliances, but one of its most eye-catching products was a little smaller.
It unveiled a new flash drive called the Portable SSD T1, which is said to weigh a max of 30 grams and is smaller than a business card.
While that in itself isn't amazing, the speed in which it saves and transfers files will get it noticed. Samsung is claiming that the device has a read/write speed of 450MB per second, meaning that if you wanted to transfer a 3GB movie, it would take eight seconds. A 10GB movie file would take 27 seconds.
The T1 will come in three different models – 250GB, 500GB and 1TB – and the price will start from $179 (€150). It will be launching globally in 15 countries across the US, Europe, and Asia later this month.
The main takeaway from Samsung's CES press conference was its desire to become the leader in the Internet of Things (IoT) industry, which sees its devices connected and communicating with each other.
It also announced a number of products and services including a 88-inch SUHD TV (Super Ultra HD), its plans for Milk VR (its content service for its virtual reality service Gear VR), and number of household appliances.