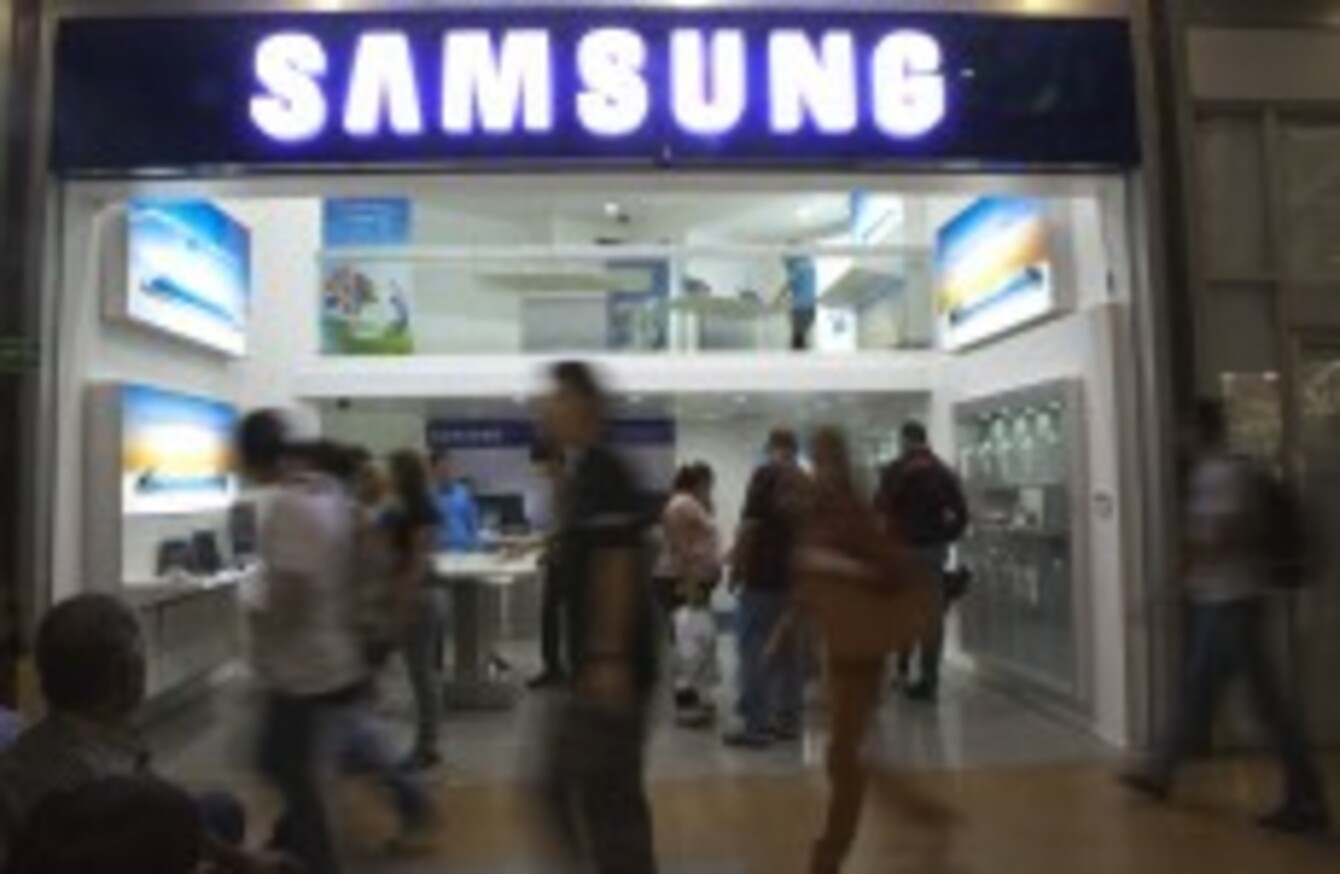 Image: Ariana Cubillos/AP/Press Association Images
Image: Ariana Cubillos/AP/Press Association Images
ELECTRONICS GIANT SAMSUNG has been ordered to pay rivals Apple nearly $300 million after a jury found that a previous award of over $600 million wasn't enough.
The jury yesterday awarded the iPhone manufacturer the full amount that it had requested in losses because of patent infringements.
"For Apple, this case has always been about more than patents and money," Apple said.
"It has been about innovation and the hard work that goes into inventing products that people love. While it's impossible to put a price tag on those values, we are grateful to the jury for showing Samsung that copying has a cost."
A jury last year ruled that Samsung had infringed on five Apple patents related to the iPhone's design and functionality.
Samsung's lawyer however accused Apple of trying to own "beautiful and sexy".
"Apple has tried to mischaracterse these patents so they are the iPhone," David Price said.
But these patents are very narrow. Apple doesn't own beautiful and sexy.