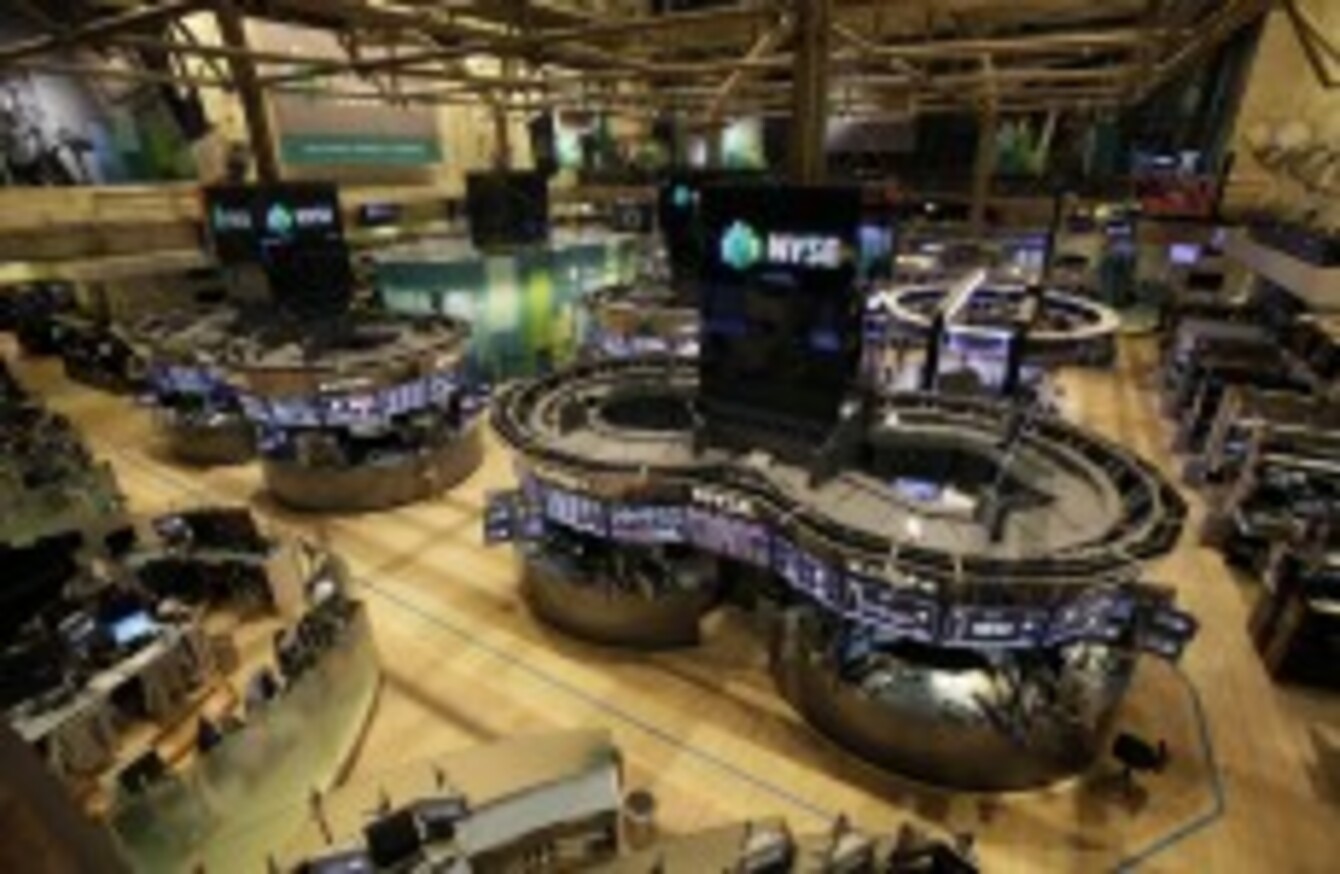 The floor of the New York Stock Exchange while empty of traders yesterday
Image: Richard Drew/AP/Press Association Images
The floor of the New York Stock Exchange while empty of traders yesterday
Image: Richard Drew/AP/Press Association Images
SUPERSTORM SANDY FROZE commerce, shut down stock exchanges for the first time since 9/11 and idled millions of workers on Monday, laying siege to an economy still trying to get out of first gear.
The US East Coast from North Carolina to Massachusetts, where a large portion of the US economy's productive power is concentrated, was brought to a halt by the storm's 90 miles per hour (150 kph) winds and a potentially devastating storm surge.
New York Stock Exchange
The financial center of New York was vacated as bankers stayed home and the New York Stock Exchange and the Nasdaq market shut completely, warning that they would only resume trade on Wednesday, "conditions permitting".
It was the first full trading closure since the September 11 attacks closed US equity markets for four days in 2001, and the first full NYSE shutdown due to weather since September 1985, when Hurricane Gloria closed it for a day.
Reports said more than 500,000 people and businesses were without power; oil refineries in the storm's path were shut down and New Jersey nuclear plants said they would shut down if the winds and the storm surge in an adjacent river surpassed key thresholds.
With 20 percent of the country's population under threat, disaster estimator Eqecat forecast that the massive storm could cause up to $20 billion in damages, only half of them insured, as it strikes land around New Jersey and collides with another weather front.
That could hit an economy that has already been struggling to gather pace, with economic growth at 2.0 percent in the third quarter and the government battling to overcome an unemployment rate of 7.8 percent.
The storm also comes as President Barack Obama battles a strong challenge from Republican Mitt Romney, with the November 6 election offering voters a choice between the very different economic plans mapped out by the two.
Four major economic centers – New York, Washington, Philadelphia and Baltimore – were effectively closed, with mass transit and flights cut or halted completely, businesses shuttered and office workers forced to work from home.
Companies
Banks such as Bank of America and Goldman Sachs – located in low-lying areas of Manhattan that were ordered to evacuate in the face of a flooding threat – shut their doors and transferred crucial operations to other offices.
Many companies who had expected to announce quarterly earnings put off their release, including Pfizer, McGraw-Hill and Thomson Reuters.
US federal workers were told to stay home a second day today, raising some concerns that key economic data scheduled for release – the October jobs reports on Friday – might be delayed.
With the jobs numbers likely to figure into the battle for the presidency, a Labour Department spokesman said they were working hard to ensure the figures could be issued as planned.
Storm surges were already causing flooding along the coast, with more expected as the hurricane strikes land on the southern New Jersey coast in the early evening.
Worries that fuel could be in short supply because of the shutdown of several oil refineries along the coast were downplayed, mainly because consumption was also sharply lower as drivers stayed home.