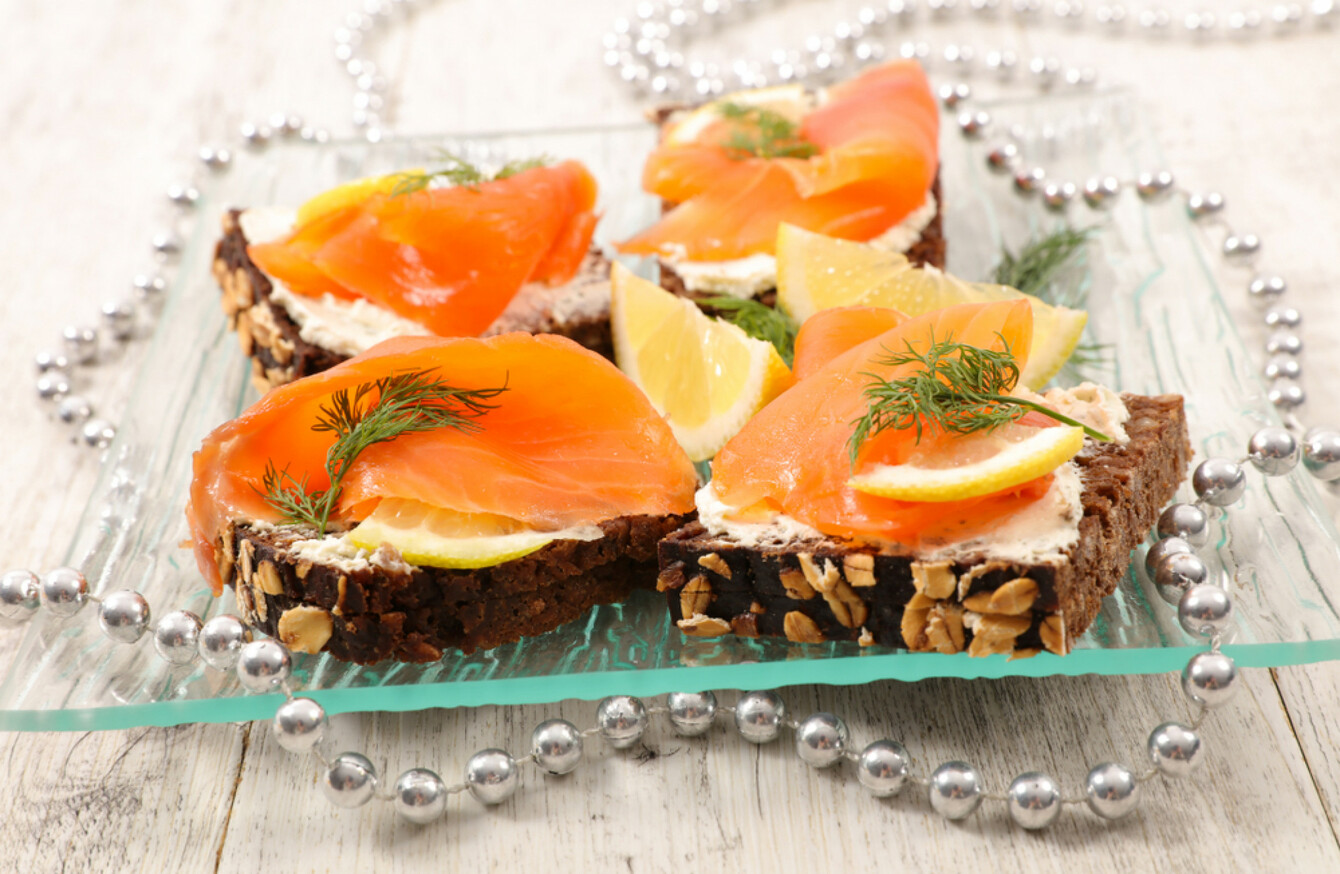 Image: Shutterstock/margouillat photo
Image: Shutterstock/margouillat photo
Welcome to a new series: Santa's Lidl Helper. Every week in the runup to the big day, an expert will be answering your Christmas food questions.
This week, food writer and cook Caitríona Redmond tackles tricky Christmas Day dilemmas, including how to keep the guests occupied while you make the dinner. 
THE CLOSER I get to Christmas Day the more lists I have circulating in the kitchen. Lists of shopping with all the dried goods I can keep in the store cupboard; the fresh fruits and vegetables I want to make sure to get closer to the big day, and the size turkey and ham I've ordered.
Knowing the size of your turkey and ham in advance is really important. Once you know that you can start calculating how long you'll need to cook each piece of meat and how the rest of the meal can be organised around the space you need in the oven.
To figure out how long I need to cook the meat I use the trusty SafeFood Turkey Calculator. It's not let me down yet!
1. I am always, always stressed about Christmas dinner. What are some very easy canapes I can give people to keep them occupied while I have a meltdown in the kitchen?
If you are feeling stressed about Christmas dinner know that you're not alone! I think that the waiting time between when the guests arrive and serving up dinner can be very fraught for the host. Try not to put yourself under too much pressure to serve up another course while they are waiting for the main event.
Put pots of chips and dips on side tables for people to help themselves to, that way you're not expected to cook and serve at the same time. For a little bit of extra effort, smoked salmon on fresh brown bread with wedges of lemon on the side is definitely a crowd pleaser or what about some pate and crackers?
2. I don't really like mulled wine, but it IS lovely and Christmassy. What are some other drinks for the big day that will bring out the festive spirit?
Is it the mulled spice you don't like or the wine itself I wonder?
For those who don't like an alcoholic drink at Christmas time but love the flavours of mulled wine, I recommend a mulled apple juice. Put fresh apple juice (not from concentrate) in a large saucepan with some cinnamon stick, star anise, cloves, allspice berries, a chopped lemon, and a chopped apple then allow to warm through gently on the hob. If you are not a fan of wine but want a bit of punch to your mulled drink you could have mulled cider instead.
For bonus points use a slow cooker on low to heat your mulled drink through without having to monitor its progress or use up a valuable space on the hob on Christmas Day.
3. It's my first Christmas dinner and I've never cooked a ham before. Some recipes say bake, some recipes say boil, some recipes say both. Help please!
You can do both or just the one, the ham will still be delicious. Dry cured hams don't tend to be as salty as hams that have been cured in a wet brine. If you've bought a dry-cured ham you can bake it in the oven. However, I try not to bake the ham because it limits the space in the oven for lovely things like roast potatoes, parsnips with honey and garlic, and of course the turkey!
Boiling the ham first means that the skin and fat on the outside of the joint are easy to cut away once cooked. You can then slather the ham in honey and mustard and finish it in the oven for an additional 30 minutes to get a glossy finish. On the other hand, a simple boiled ham is just as nice for less work on the day.
If you do choose to boil the ham, don't forget to reserve the ham water (don't throw it away). I like to use the ham water to cook the brussels sprouts in; it gives them a beautiful sweet flavour.
4. Turkey is a headache for me. It either takes hours to cook or it's overdone and dry. I don't want to get into anything too fancy – is there an easy trick to make it nice and hassle-free?
No matter what size turkey you are cooking, I think that the most important piece of advice I can give you is to let it rest after cooking. Once you know that the juices are running clear, take the turkey out of the oven, cover it in tinfoil and then cover it in a large towel. Leave your turkey to rest for at least 30 minutes before carving and enjoying, although you can leave the turkey for up to an hour. That's an hour of oven space that you can make the most of for roasting your vegetables!
This resting time for the turkey will make your meat less dry and easier to carve. If you try to carve the bird straight away from the oven it will dry out quickly and be tough to eat.
Turkey does take a long time to cook; it's a big bird! If you want to save time when cooking the turkey this Christmas, maybe buy a crown of turkey instead of a whole bird. It won't take a long to cook or as much space in the oven.
From deluxe food treats to decorations and gifts – whatever you're looking for to make your Christmas special, you'll find it in Lidl with more for everyone this Christmas. Visit the Lidl website for full details.