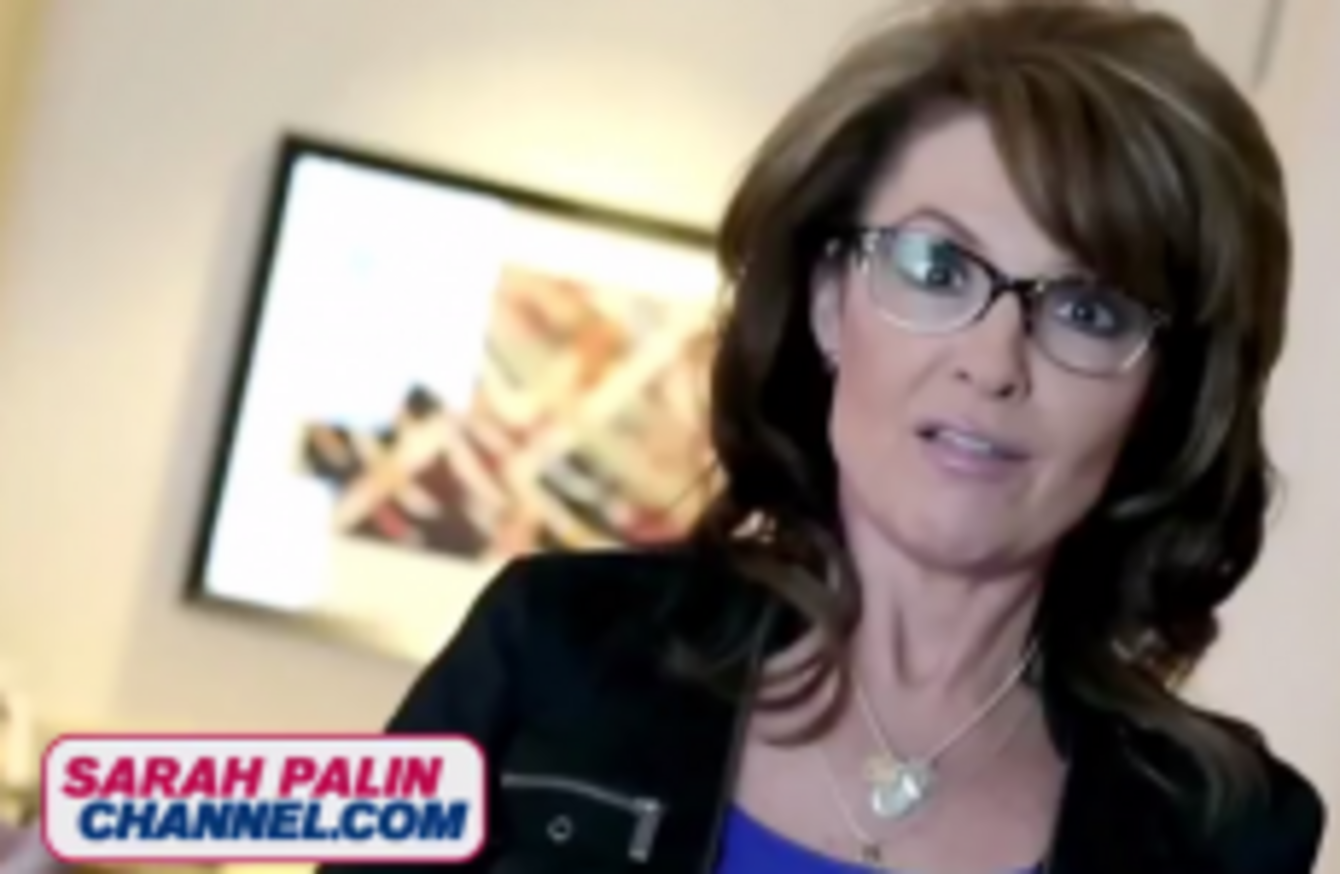 Image: SarahPalinChannel.com
Image: SarahPalinChannel.com
CONSERVATIVE GADFLY SARAH Palin ramped up her internet profile today with an online TV channel where fans can savor her homespun brand of American patriotism for just $9.95 (€7.40) a month.
"Tired of media filters? Well, so am I," said the former Alaska governor and 2008 Republican vice presidential hopeful upon the launch of the Sarah Palin Channel.
"So, let's go rogue together and launch our own member-supported channel! This will be OUR channel, for you and for me, and we'll all get to call it like it is."
Inaugural content featured Palin, sporting a US flag necklace, encouraging Americans to develop their "God-given" energy resources as a way to confront Russian President Vladimir Putin's "aggression".
Source: YouWatchMedia/YouTube
Much of the website lambasts President Barack Obama. In July, Palin became the most prominent right-wing US figure to demand his impeachment over the influx of child migrants from Central America.
"His unsecured border crisis is, for me, the last straw. It makes kind of the battered wife say, 'No mas! Enough is enough!'," said Palin, who accused Obama of deliberately stirring up "a flood of illegal immigrants."
The home page also sports a running tally of the US national debt (about $17.8 trillion) and the number of days until Obama leaves office (906) — but no hint on whether she might seek the 2016 Republican presidential nomination.
[Screengrab]
Palin regards her eponymous channel — where her job title is executive editor — as a way to sidestep the mainstream US media and build a community with like-minded conservatives.
Subscriptions are $9.95 a month, or $99.95 a year, with a free two-week trial — and no charge at all for US military personnel. Videos are free for members to repost on social media.
[Screengrab]
Enabling the venture is TAPP, a Los Angeles start-up that is building a web of personality-driven online TV channels.
Its founders include former top executives at CNN and NBC Universal.