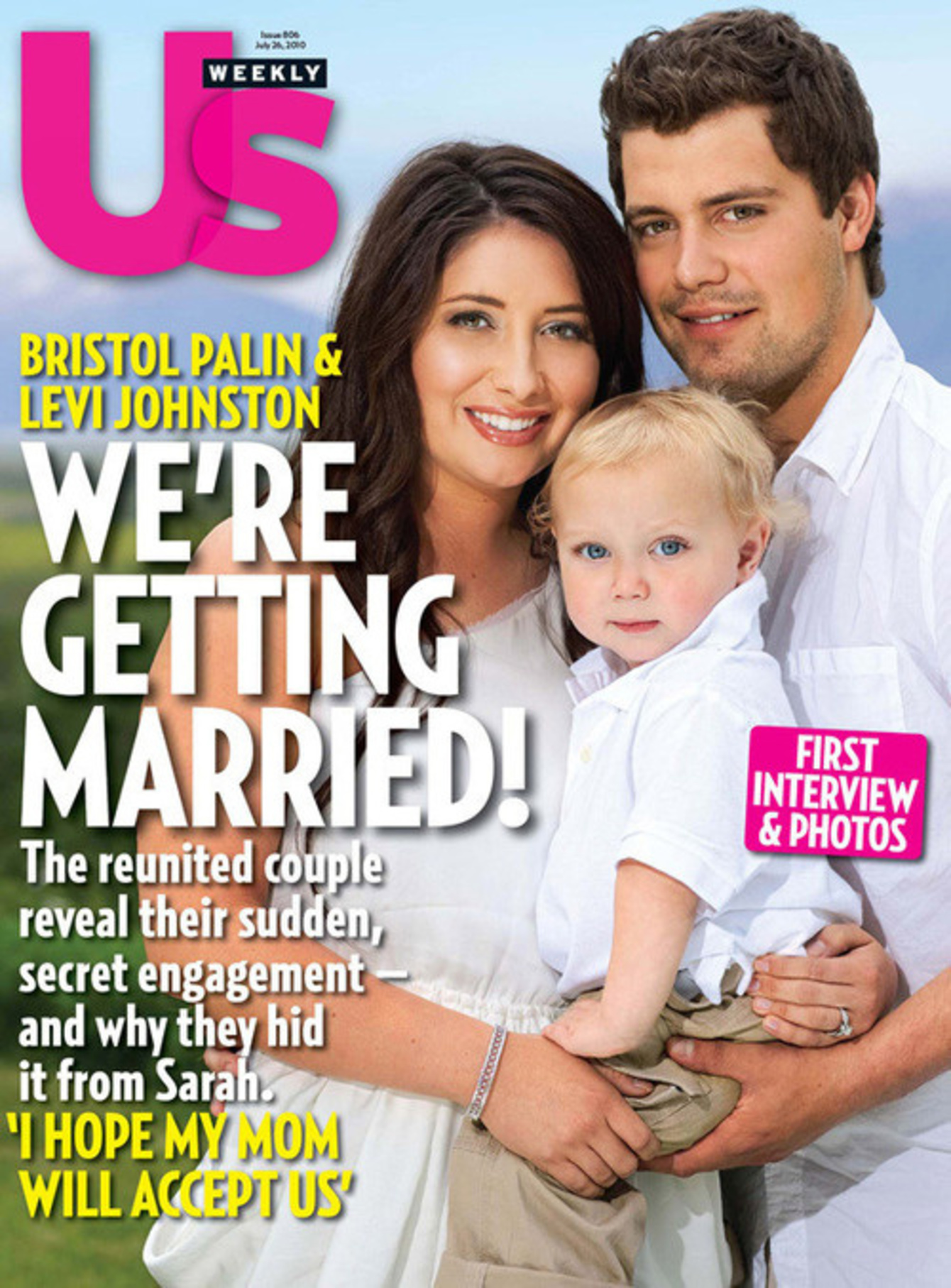 Bristol and Levi on the cover of Us Weekly. This time it's for real.
Bristol and Levi on the cover of Us Weekly. This time it's for real.
BRISTOL PALIN has reunited with her former beau, Levi Johnston, after a huge public bust-up and the pair are heading up the aisle. News of their second engagement came via an interview with Us Weekly, which may also have been where Sarah Palin first heard the news.
The couple broke up last year, but reunited when meeting to discuss custody of their son, Tripp. The couples don't plan to hang around on the wedding plans. They have planned a short six-week engagement before their nuptials, and had not yet broken the news to Bristol's mother.
So, what will Sarah Palin make of the wedding plans? The former vice-presidential candidate has made no secret of her dislike of Johnston. In an interview with Oprah last year she referred to him as "Ricky Hollywood" and said he had an "aspiring porn" career.
Johnston, 20, hasn't held back himself in the past either, criticising Sarah for pushing Bristol into the limelight. He even said that Sarah Palin tried to get him arrested:

Recently, though he recanted all of the
negative comments he made
about Sarah Palin and her family in a recent People magazine interview. He said he apologised for lies he told about them after splitting up with Bristol last year. He boiled his untrue statements down to "youthful indiscretion".