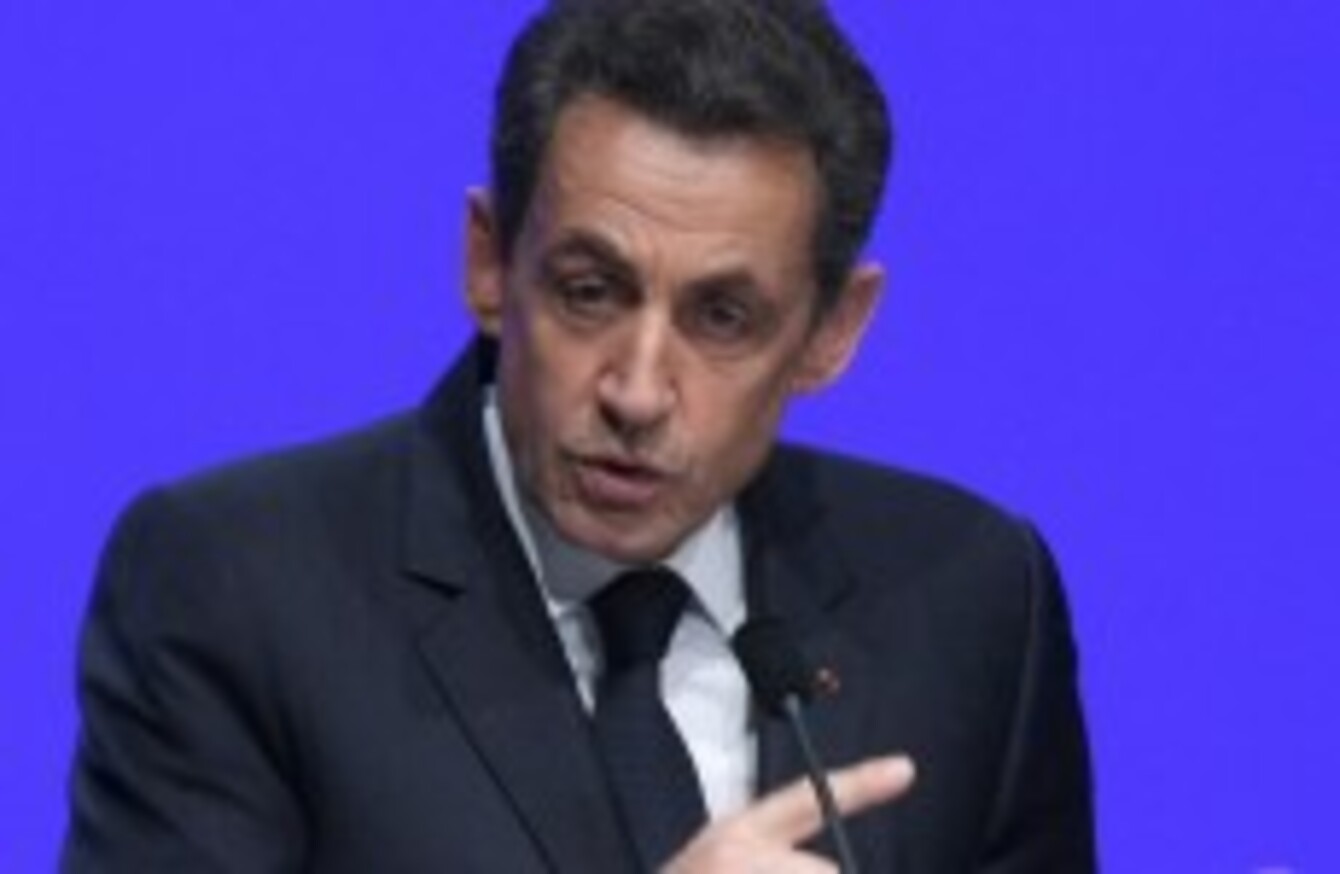 Sarkozy delivering his speech in Toulon, France, earlier this evening
Image: AP Photo/Claude Paris
Sarkozy delivering his speech in Toulon, France, earlier this evening
Image: AP Photo/Claude Paris
NICOLAS SARKOZY TONIGHT made a dramatic intervention in the eurozone crisis, suggesting that the EU needs major treaty changes to fix the ongoing turmoil.
In a speech in Toulon in France, the French leader said that he and the German chancellor will push for European treaty changes to "rethink the organisation of Europe".
The speech was in direct contrast to Tánaiste Eamon Gilmore, who earlier today hinted strongly that Ireland would resist any proposals to amend EU treaties.
Sarkozy repeatedly emphasised that eurozone economies would have to pull together if the euro is to survive.
The French president said that Europe must be "refounded," with France and Germany at its heart to ensure "a zone of stability," reports Al-Jazeera.
He praised France and Germany for their increased co-operation, saying that all of Europe was stronger when France and Germany were united.
Sarkozy described the EU's Maastricht Treaty as "imperfect".
The French president also said that "unfair competition" on tax could not continue, hinting that EU-wide tax harmonisation will be one of the key issues pushed by France and Germany when they meed next week.
Sarkozy said that he and German leader Angela Merkel would unveil proposals at a meeting on Monday in Paris which will "guarantee the future of Europe".
Earlier today the head of the European Central Bank hinted that the bank was ready to play a bigger role in the resolution of Europe's debt crisis – but only if the 17 countries that use the euro tether their economies more tightly together.
The speech marked a significantly more aggressive response to the eurozone crisis from the ECB.
You can watch Mario  Draghi's speech here:

(Video uploaded by AssociatedPress)
- Additional reporting by AP