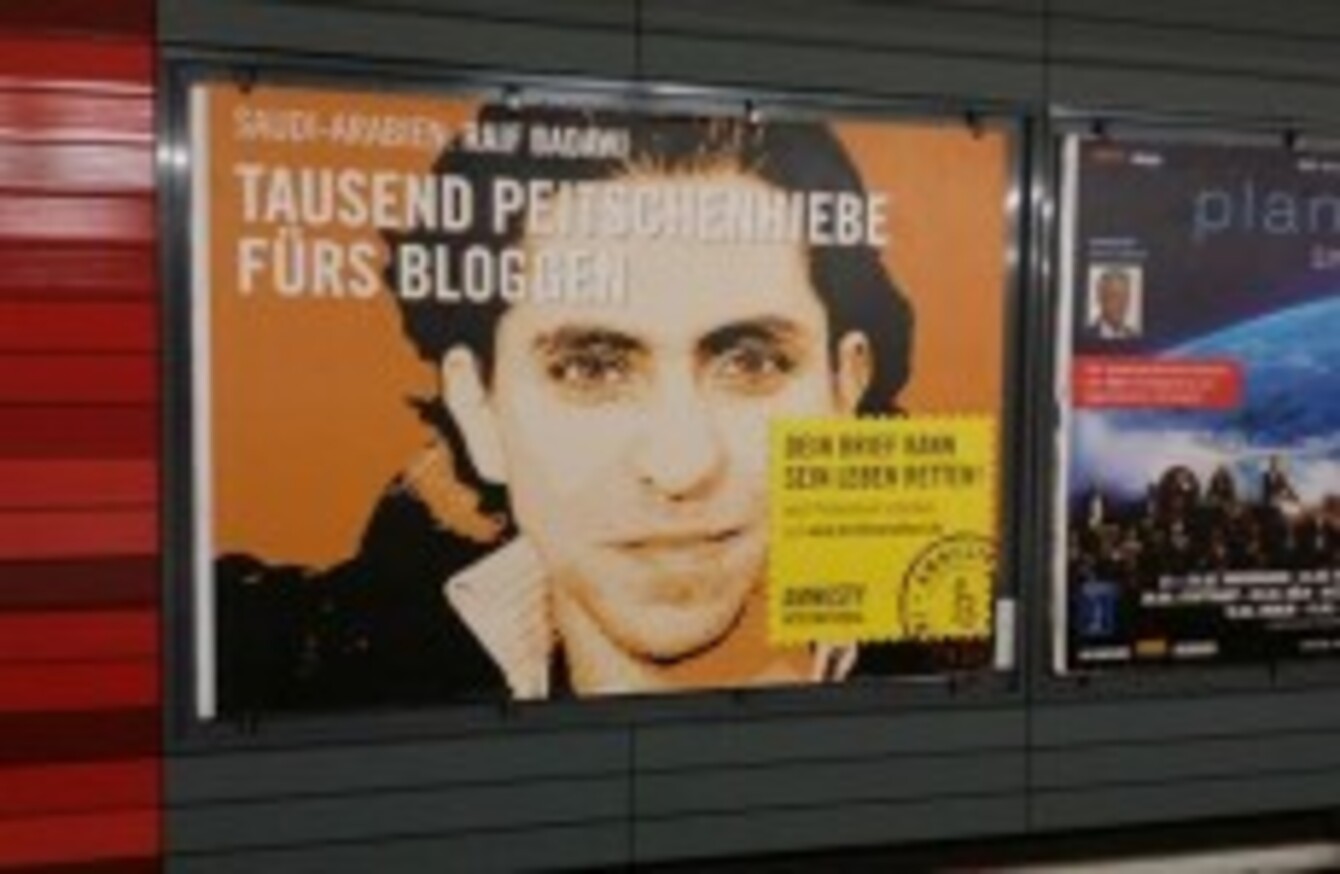 SOCIAL MEDIA BLOGGER Raef Badawi has had his 10 year jail term and 1,000 lashes for insulting Islam upheld.
The father of two was arrested and charged in 2012 for 'insulting Islam though electronic channels'.
In May 2014 he was found guilty of breaking Saudi Arabia's strict technology laws and insulting Islamic religious figures by creating and managing an online forum.
Today Saudi Arabia's Supreme court ruled to uphold the sentence despite worldwide outrage.
Speaking from Canada, his wife Ensaf Haidar told news agency AFP, "this is a final decision that is irrevocable."
The 30-year-old  received 50 of his lashes in January but ill health has meant the remainder of his punishment has been postponed.
Addressing the decision to uphold the sentence Amnesty International said it was a"dark day for freedom of expression".
Philip Luther, Amnesty's Middle East and North Africa director said,
Blogging is not a crime and Raif Badawi is being punished merely for daring to exercise his right to freedom of expression.
Badawi's wife is worried that the flogging might resume next week. His family have warned that he could die if the 1,000 lashes are carried out.