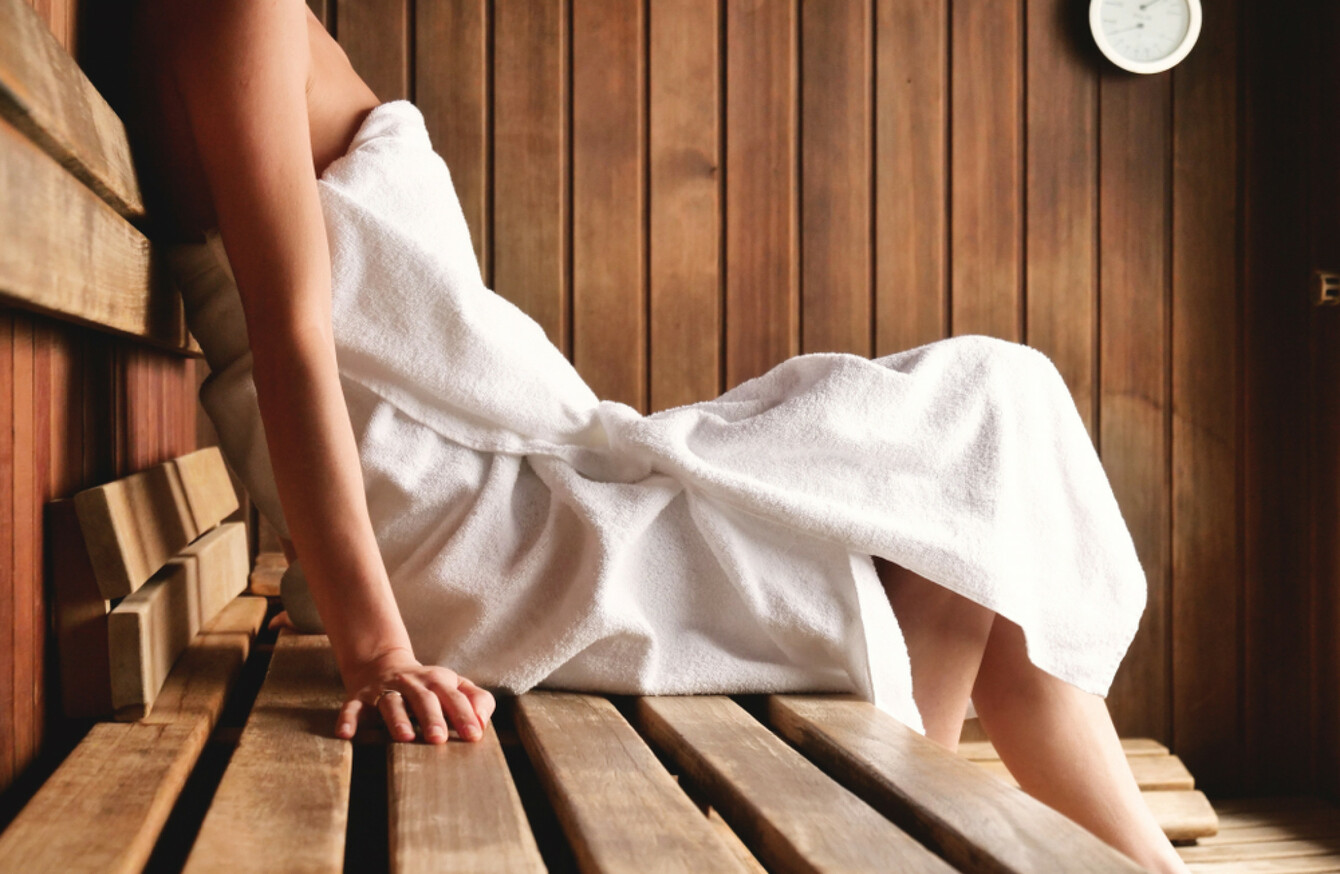 Image: Shutterstock/HQuality
Image: Shutterstock/HQuality
FREQUENT SAUNAS ARE associated with a reduced risk of stroke, according to a new international study.
It found that people taking a sauna four to seven times a week were 61% less likely to suffer a stroke than those taking a sauna once a week.
Stroke is one of the leading causes of disability worldwide. This is the first prospective large-scale study on this topic, and the findings were reported in Neurology.
According to the researchers, the association of sauna bathing with reduced stroke may include a reduction in blood pressure, stimulation of immune system, a positive impact on the autonomic nervous system and an improved cardiovascular function.
The study involved 1,628 men and women aged 53 to 74 who live in the eastern part of Finland.
The study participants were divided into three groups – those taking a sauna once a week, those taking a sauna two to three times a week and those taking a sauna four to seven times a week.
The more frequently saunas were taken, the lower the risk of stroke was.
The risk among those taking two or three sessions a week decreased by 14% compared to those taking just one sauna a week, while it reduced to 61% among those who took four to seven sessions a week.
The study found that the association persisted even when taking into account stroke risk factors such as age, sex, diabetes, body mass index, blood lipids, alcohol consumption, physical activity and socio-economic status.
Lead researcher Dr Setor Kunutsor from Bristol Medical School said:
The findings are very significant and highlight the multiple health benefits of taking frequent sauna baths.
The findings are based on the Kuopio Ischaemic Heart Disease Risk Factor (KIHD) study.
The KIHD study is an ongoing prospective population-based cohort study designed to investigate risk factors for cardiovascular disease, atherosclerosis and related outcomes in middle-aged men from eastern Finland, the population with one of the highest recorded rates of coronary heart disease.
Previous results from the KIHD study at the University of Eastern Finland have shown that frequent sauna bathing also significantly reduces the risk of cardiovascular and all-cause mortality.
The reduced risk associated with sauna bathing was found by a team of scientists from the Universities of Eastern Finland, Bristol, Leicester, Emory, Cambridge and Innsbruck.