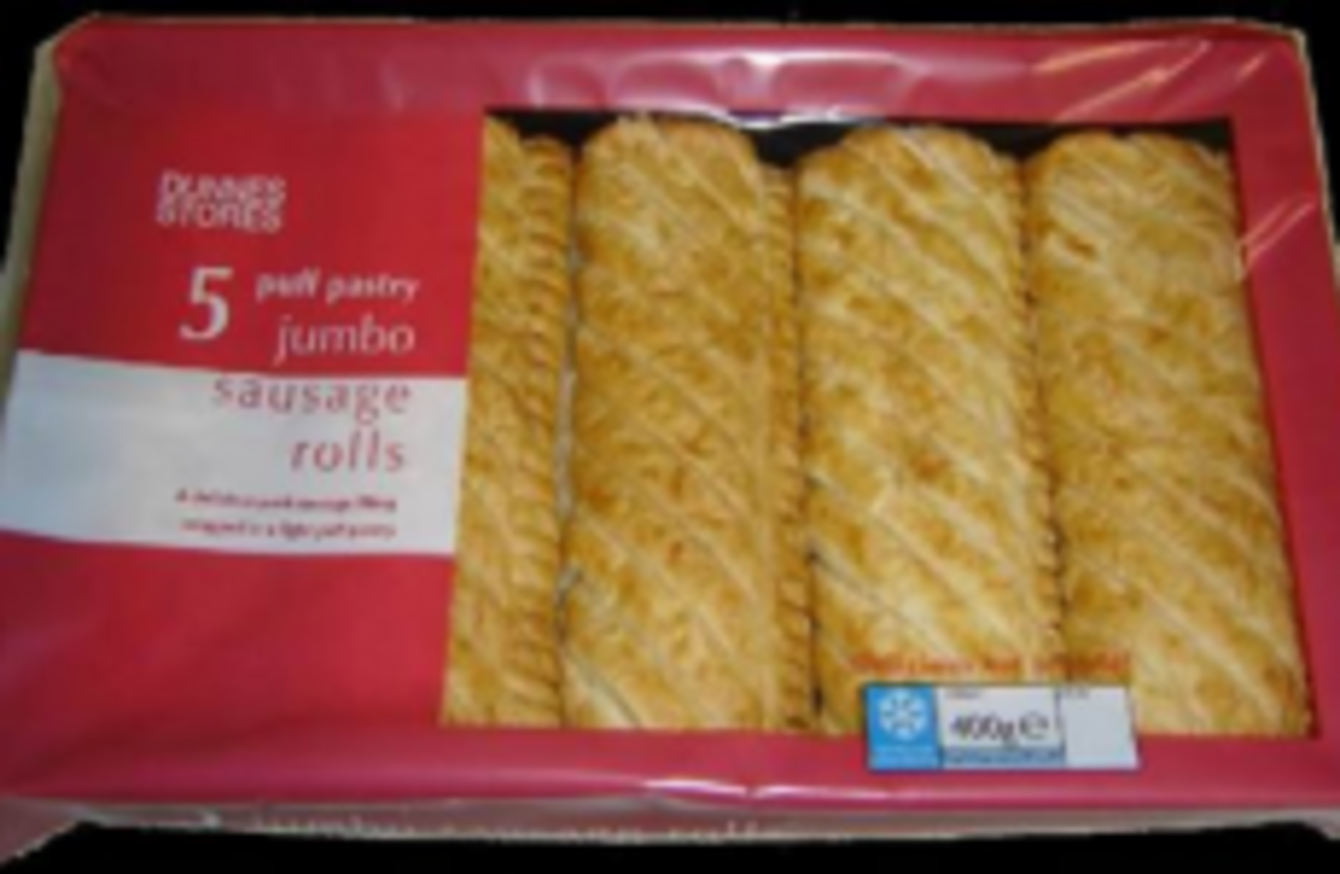 Image: Food Safety Authority of Ireland
Image: Food Safety Authority of Ireland
DUNNES BRAND SAUSAGE rolls are the latest to be found to contain potentially allergic sulphur dioxide.
The Food Safety Authority of Ireland say that the sulphites were not declared on the food labeling as required, making them potentially unsafe for some consumers.
All batches and all use by dates are implicated and Dunnes will now have to remove them from sale.
"Sulphites were not declared on the label of all batches of the sausage rolls listed above," according to the FSAI statement.
"This may make them unsafe for consumers who are allergic to or intolerant of sulphur dioxide or sulphites. These products were sold by Dunnes Stores."
The FSAI say that the affected saugage rolls include both the 'jumbo' on 'cocktail sausage rolls'.
It comes after German food supplier Aldi was forced to withdraw a number of sausage rolls after they were similarly incorrectly labelled.