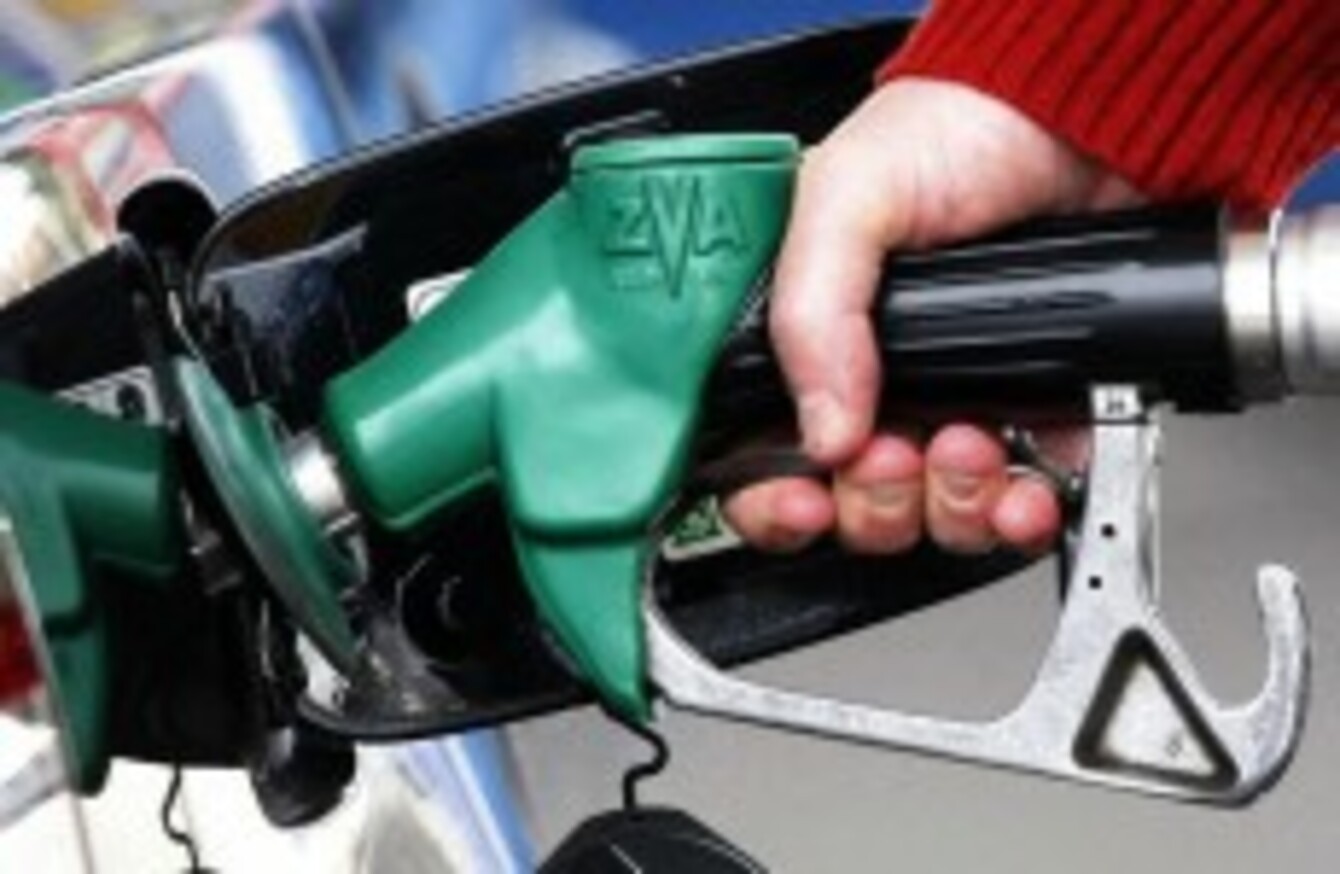 Doing this now costs the equivalent of a night out. Or two.
Image: Danny Lawson/PA Wire/Press Association Images
Doing this now costs the equivalent of a night out. Or two.
Image: Danny Lawson/PA Wire/Press Association Images
OUT OF THE corner of your eye you spot a light that wasn't on before – the little petrol pump symbol is now glowing an alarming red.
You are nearly out of petrol and you don't know where the nearest petrol station is. All you do know is that you need to get there and you don't fancy pushing.
So what can you do to maximise that teaspoon of petrol that your imagination has you believing is keeping the show on the road?
TheJournal.ie has a few pointers which just may save your life (ok, it won't quite save your life).
Cutting down on petrol use
So let's start at the beginning. A running engine uses petrol, unleaded, diesel or whatever you're having yourself.
When you start to run low, this is all you want the little petrol that remains to be used for.
Second to the engine, the biggest user of petrol in a typical car is its air-conditioning or, to be more precise, the air-conditioning pump.
Joe Langan from AA Technical Services explains more:
The air-conditioning pump is the single biggest power hog in any car fitted with one, it runs off the engine and switching it off on a long journey will see an improvement in estimated range if you have a trip computer … even the heated rear window isn't that bad as it's drawing power from the alternator (which is running anyway).
So what about turning off your car at traffic lights? Will that help?
The answer is yes and no.
Turning the engine off in traffic may use less fuel but you have to balance that with the extra wear and tear you're putting the starter motor through if you make a habit of it.
If your car has cruise control, switching that on (to a reasonable, safe speed for the road you're on) can help preserve fuel.
Tyres, and the level to which they are inflated, can also have an impact on fuel use. If under-inflated, more fuel will be used as more power will be required to rotate the wheels.
Unless you like carrying around heavy objects as a sign of fake-wealth, à la Lord Melbury in Fawlty Towers, this will waste petrol. Lose the unnecessary weight, use less petrol.
(mtwini09/YouTube)
It also helps to be aware of the drag factor when in your car, and we're not referring to trips to visit the in-laws, although having them in your car less will increase fuel economy (see previous point).
We are instead talking about things that make your car less aerodynamic. A prime example are roof-racks and, at high speeds, open windows.
How you use your accelerator, brake and clutch can made a difference
Those three little pedals can make a huge difference to how much petrol is used.
Both accelerating and braking gently will reduce fuel use, as will keeping your car from coming to a complete stop at traffic lights by braking ahead of time.
The RPM at which you change gear can also make a difference. So much so, in fact, that AA Ireland believe that "all cars in the future are likely to be fitted with Gear Shift indicators that light a lamp on the dashboard to indicate the most efficient gear change points."