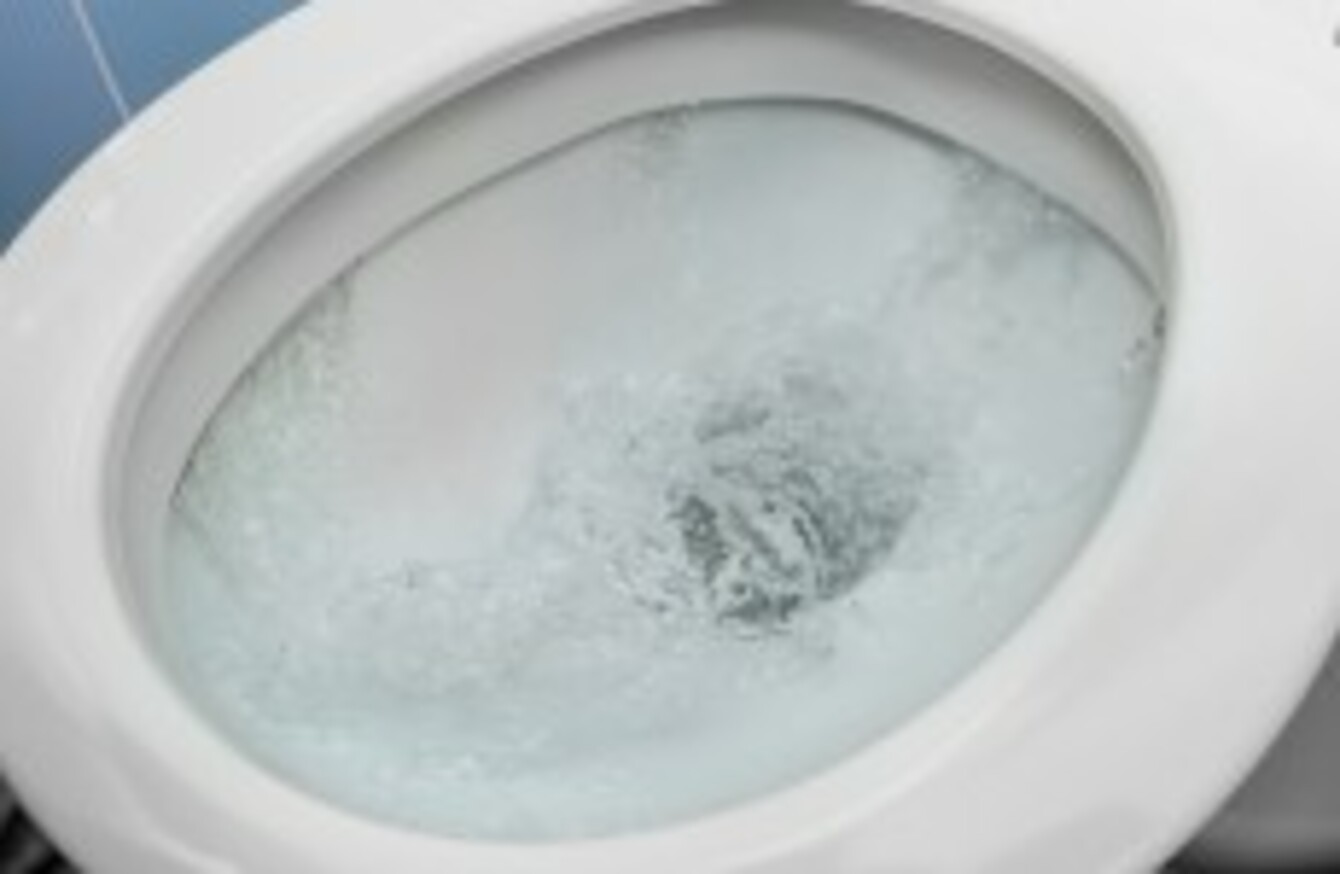 Less of the toilet flushing, please.
Less of the toilet flushing, please.
GIVEN THE RECENT dry spell, Irish Water has taken the opportunity to advise people on how to save water.
Elizabeth Arnett, Head of Communications and Corporate Services at Irish Water, said that one of the primary functions of the organisation is to "address the issue of water supply across the country".
"In the Dublin region in particular, supply is on a knife-edge and on any given day meeting demand can be a challenge. Conserving water at any time, particularly when there is a dry spell is very important," Arnett stated.
The advice includes flushing your toilet less and ditching the bath in favour of a shower.
So here are the conservation tips:
1. Check that your home is leak-free. Check for running overflows and fix any dripping taps, cisterns or pipes.

2. Don't let the tap run: Brushing your teeth with the tap running can use up to a staggering 6 litres per minute. Brushing your teeth with the tap off will use a more modest 1 litre of water

3. Shower, don't bath. The average bath uses 80 litres of water compared to an average shower using 49 litres in seven minutes. Switch your bath to a shower for a massive water saving.

4. Spend less time in the shower: By turning your five minute shower into four minutes, you could save up to 7 litres of water per day.

5. Always ensure your dishwasher and washing machines are fully loaded. A modern washing machine uses approximately 65 litres of water per cycle while a dishwasher uses 20 litres.

6. Don't flush it all away: A third of all water used in the home is flushed down the toilet. Some larger cisterns can continue to work effectively with a smaller flush. Place a displacement device into the cistern (out of the way of moving parts) to save water.
If those aren't enough to help you get by, please consult this man.