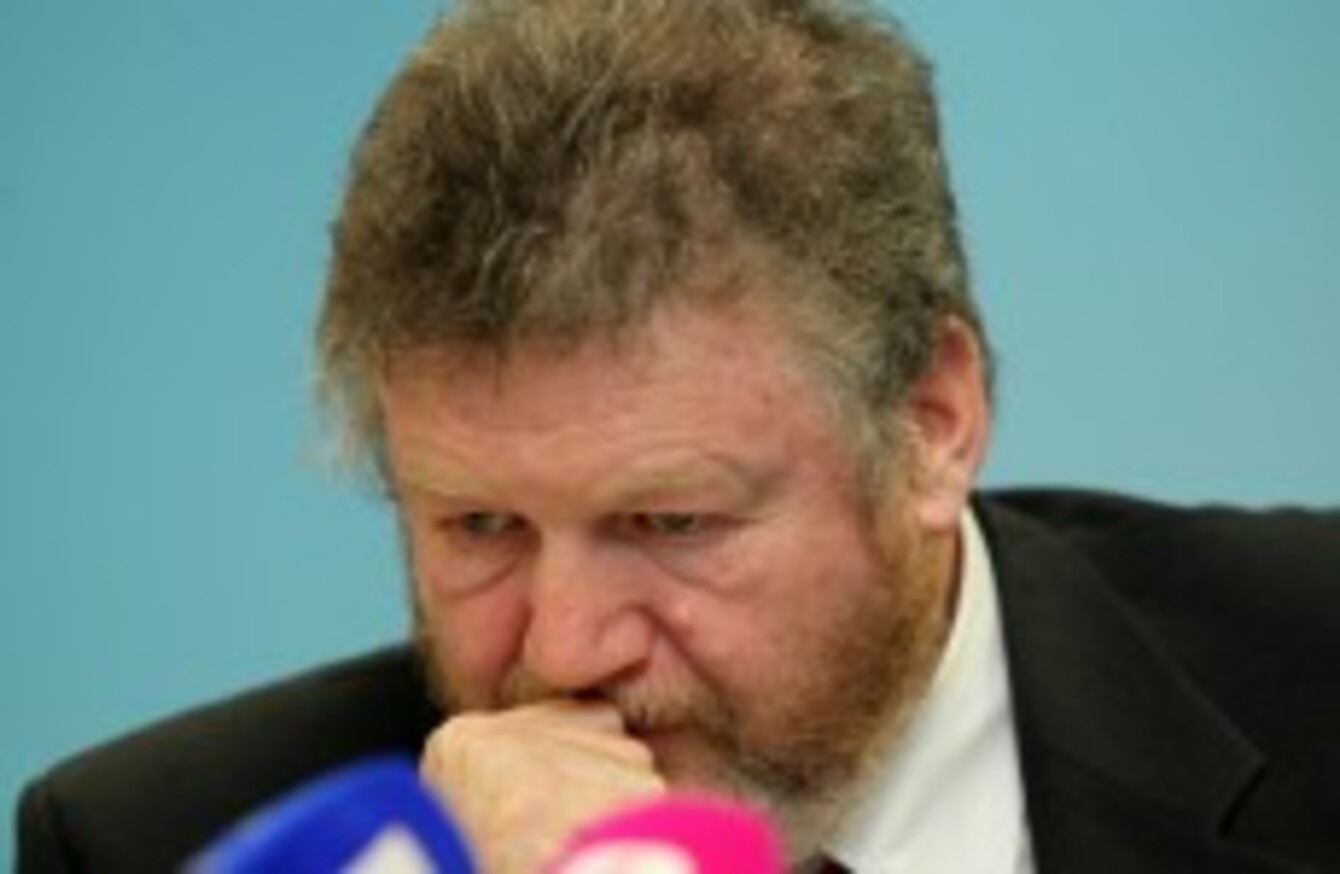 Image: Sam Boal/Photocall Ireland
Image: Sam Boal/Photocall Ireland
Updated 8.15pm
HEALTH MINISTER JAMES Reilly has held a 45-minute meeting with the husband of Savita Halappanavar and his solicitor in Galway this afternoon, in the first contact between the government and Praveen Halappanavar.
Afterwards, Minister Reilly said he was to reflect on what was discussed during their meeting. He told RTÉ that he would reflect on the concerns of Mr Halappanavar, but said he had to make it clear that the HSE inquiry must go ahead.
I listened carefully to his concerns, I listened carefully to what his solicitor had to say, and I promised to go away and reflect upon that
The meeting took place earlier today after officials made contact with Mr Halappanavar's solicitor to see if the husband of the woman, who died at Galway University Hospital last month, would be willing to meet with the Minister on a scheduled trip to the west.
The meeting took place at a hotel in Galway this afternoon and lasted around 45 minutes, a spokesperson for Reilly confirmed.
"The Minister was anxious to express his sincere condolences and condolences on behalf of the government to Mr Halappanavar," the spokesperson said adding that a senior official from the Department of Health was also at the meeting.
The Department of Health said that Minister Reilly welcomed the opportunity to have a private meeting with Mr Halappanavar today to offer him his sincere condolences on the death of his wife, Savita.
It added:
The Minister listened very carefully to the concerns expressed by Mr Halappanavar.
Minister Reilly was in Galway for meetings on another issue and it was indicated to Mr Halappanavar's solicitor, that should Mr Halappanavar wish to meet, the Minister would be happy for a meeting to take place. Mr Halappanavar expressed a wish for the meeting to happen.
Despite the meeting today Praveen Halappanavar has maintained his call, through his solicitor Gerard O'Donnell, for a full, sworn public inquiry into the death of his wife.
He claims she was denied an abortion despite repeated requests to staff at the hospital. She died days after she suffered a miscarriage and contracted blood poisoning at the hospital.
Mr Halappanavar has refused to cooperate with the HSE inquiry set up to examine Savita's death but it is not yet known whether he will speak with those heading a separate investigation by the health watchdog, the Health Information and Quality Authority, which was announced today.