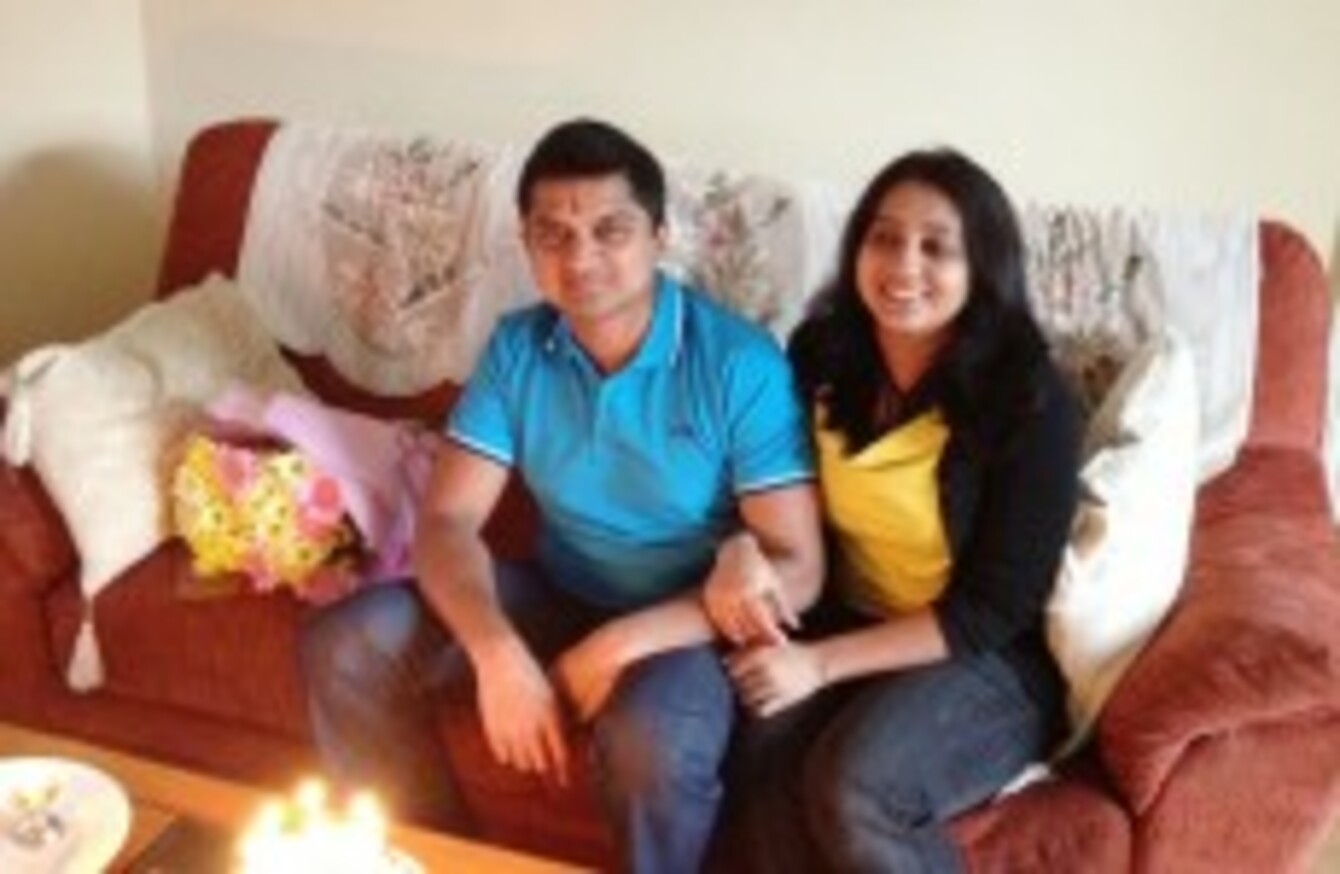 Savita Halappanavar and her husband Praveen
Image: Photocall Ireland
Savita Halappanavar and her husband Praveen
Image: Photocall Ireland
TAOISEACH ENDA KENNY has told the Dáil that the husband of Savita Halappanavar should be the first to be briefed on the content of a report into her death in a Galway hospital last October.
Kenny was responding to a question in the Dáil concerning the apparent leaking of a draft copy of the HSE's clinical review into the Indian woman's death at University Hospital Galway last year.
Details of the report are published in today's Evening Herald and appear to indicate that Savita should have been given the option of terminating the pregnancy – which is said to have been non-viable before she went into hospital – before she and her husband, Praveen, requested one.
Kenny said that he had asked the Minister for Health James Reilly about the matter this morning and was told the report had not been finalised and had not been received by the Minister.
"I would have expected that the husband of the late woman should be the first person who should be briefed about what's happening here," he told the Dáil.
He said that he was not going to make any comment about the newspaper story as the report by the HSE was not finished and has not been received by the Minister.
It is understood that the work of the HSE clinical review team, led by Sir Prof Sabaratnam Arulkumaran, was concluded over six weeks ago and drafts of it have been circulated to affected parties.
Three separate inquiries are under way into Savita's death including the HSE one.
A Health Information and Quality Authority report is not expected for some time while a coroner's inquest will resume on 8 April in Galway.