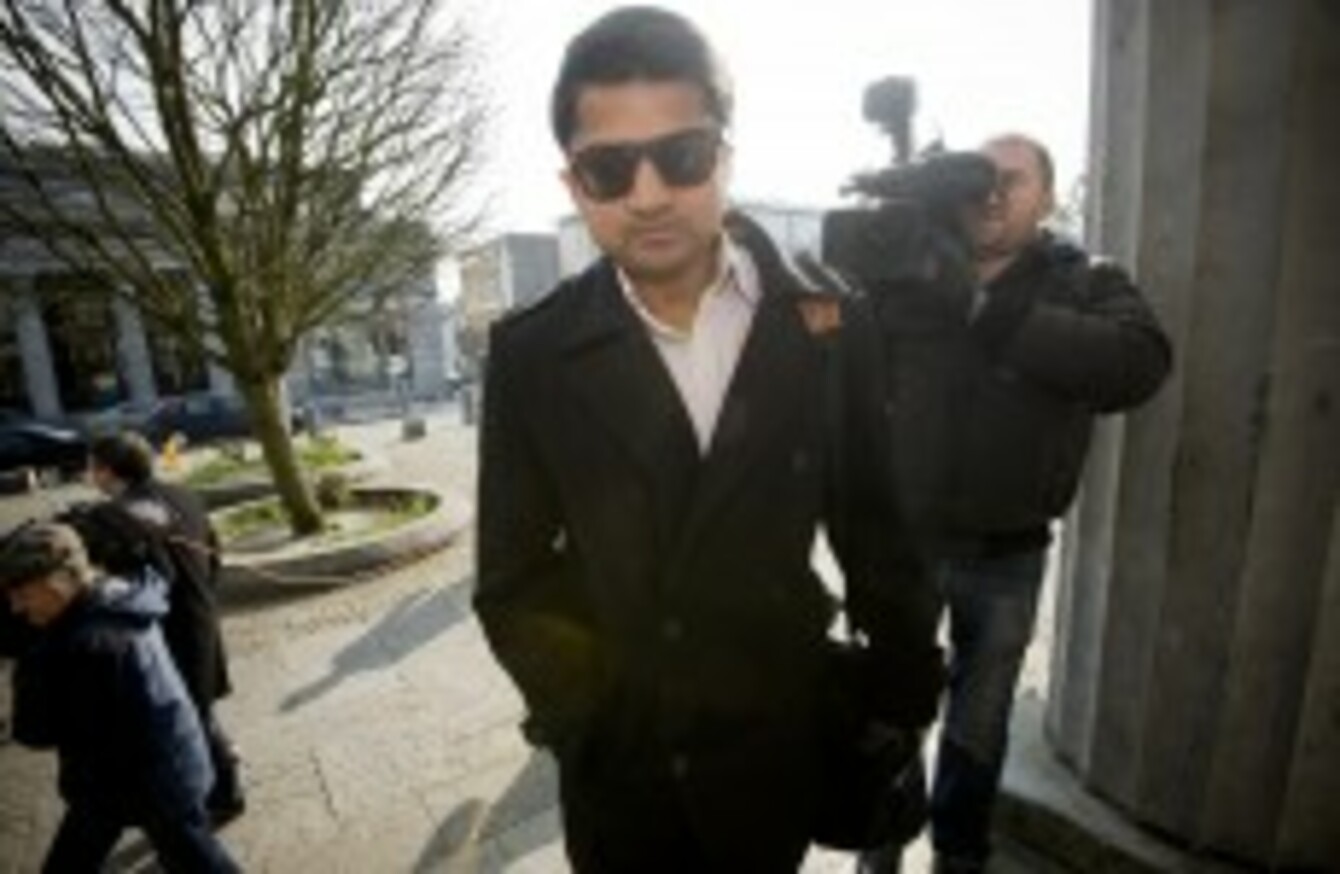 Savita Halappanavar's husband Praveen pictured arriving at Galway Courthouse last week
Image: Laura Hutton/Photocall Ireland
Savita Halappanavar's husband Praveen pictured arriving at Galway Courthouse last week
Image: Laura Hutton/Photocall Ireland
THE INQUEST INTO the death of Savita Halappanavar is to resume today in Galway.
Last week saw proceedings get underway at the inquest into the death of Savita, who died in Galway University Hospital in October 2012 after suffering a miscarriage.
Her husband, Praveen Halappanavar, had said before the inquest began that it was his last chance to discover the truth about how and why his wife died.
Witnesses called to speak at the inquest included midwives, doctors, specialists, consultants and friends of the 31-year-old dentist, while nearly 70 statements from hospital staff and other sources were gathered.
The Irish Times reports today that among those expected to take the stand today is Dr Peter Boylan, as well as two other witnesses who spoke at the inquest last week but have been asked to speak again.
Last week
Last week, the inquest heard from midwife Ann Maria Burke, who said she had mentioned Ireland being a Catholic country to Savita as part of an explanation as to why doctors could not expedite her miscarriage.
She said that "it does sound very bad now, but at the time I didn't mean it that way".
Praveen Halappanavar thanked Burke for her honesty.
The inquest also heard from Consultant Obstetrician Dr Katherine Astbury, who told the court that Savita asked for a termination on 23 October after learning about the poor prognosis of her foetus.
It also emerged that blood tests that showed raised white blood cells were not acted on until three days after they were taken; additionally, Savita's clinical signs were not checked every four hours after her membranes ruptured.
A verdict is due in the inquest towards the end of this week.