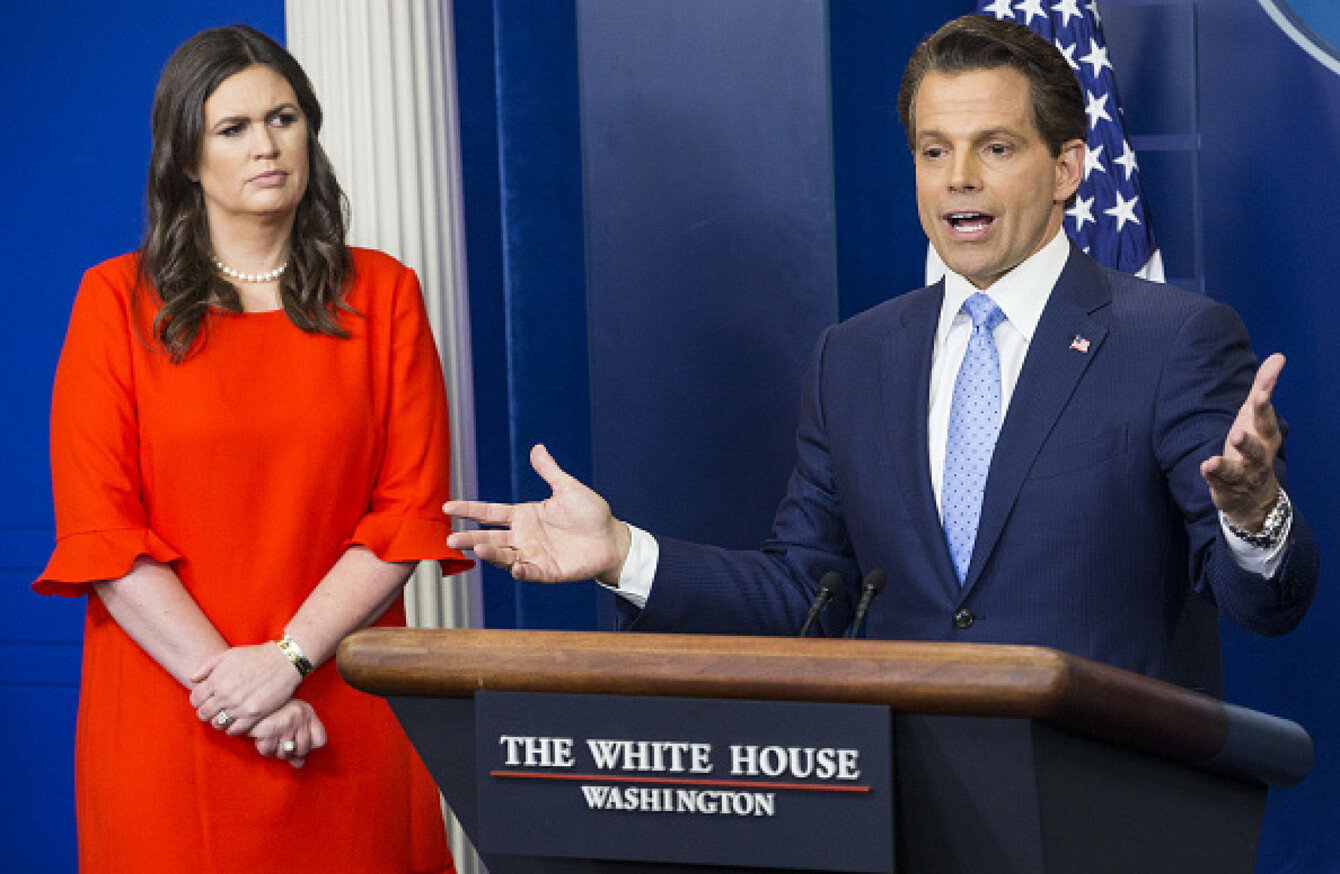 Image: Zach Gibson
Image: Zach Gibson
THE FORMER WHITE House communications director Anthony Scaramucci will appear on RTÉ's Ray D'Arcy show this weekend.
At 11 days, the financier's time last year as part of the Trump administration is one of the shortest tenures of any presidential communications chief in history.
The official reason given for Scaramucci's departure was that the president didn't think his foul-mouthed comments to The New Yorker were particularly appropriate.
Just days into the job last summer, as you may recall, Scaramucci launched a foul-mouthed tirade against his colleagues while speaking to a journalist from the magazine.
CNN reported, however, that Trump had a major issue with his tough-talking spokesman getting more publicity than he did.
According to a statement from RTÉ this afternoon:
He will be filling Ray in on what he was thinking when he made that phone call where he bad mouthed colleagues to the New Yorker, changing his fate forever.
And he'll be telling viewers what it was like to be at the centre of one of the most talked about and unexpected events in Trump's ever-eventful presidency.
He will share his insight on the revolving door of staff in the 45th president's administration, and tell viewers what Donald Trump is really like to work with.
Another former Trump official, ex-spokesman Sean Spicer, recently appeared on the Late Late Show.
D'Arcy's show will air at 9.55pm this Saturday