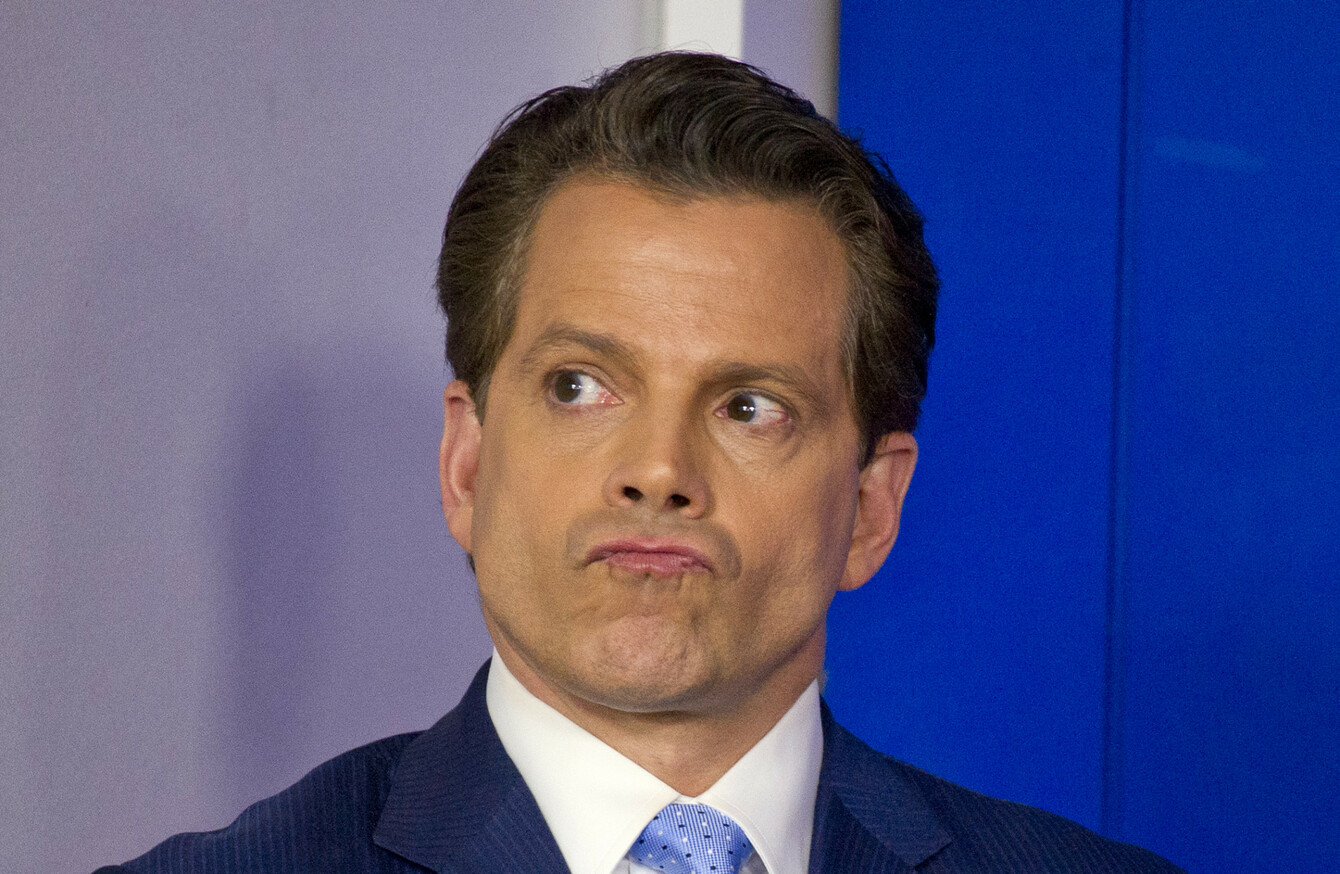 Image: Ron Sachs DPA/PA Images
Image: Ron Sachs DPA/PA Images
ANTHONY SCARAMUCCI WAS sacked from his position as White House communications director just 10 days into the job, because President Donald Trump felt his comments were "inappropriate".
Scaramucci was the latest staff member at the White House to leave his post, with negative comments about his colleagues cited as the cause as the new chief of staff was formally appointed yesterday.
White House spokesperson Sarah Huckabee Sanders told reporters: "The president firmly felt that Anthony's comments were inappropriate for a person in that position."
Just days into the job, Scaramucci launched a foul-mouthed tirade against his colleagues while speaking to a journalist from The New Yorker.
He called then-Chief of Staff Reince Priebus a "fucking paranoid schizophrenic", and also made very derogatory comments about Chief Strategist Steve Bannon.
In the wake of his comments, Priebus was removed from his position. His departure came a week after the much-maligned Sean Spicer quit his role as press secretary.
Despite the comings and goings at the White House, Trump yesterday insisted that there was "no chaos" in his administration.
"I think we're doing incredibly well. The economy is doing incredibly well, and many other things. So we're starting from a really good base," he told a cabinet meeting.
Before the dust had even settled on Scaramucci's departure yesterday, Trump tweeted that it had been a "great day at the White House".
Priebus' successor John Kelly was sworn in as the new chief of staff yesterday, and the President predicted Kelly would do a "spectacular job".
"I predict that General Kelly will go down as, in terms of the position of chief of staff, one of the great(est) ever," Trump said.
There is no indication as of yet on who will replace Anthony Scaramucci.
With reporting from AFP - © AFP, 2017