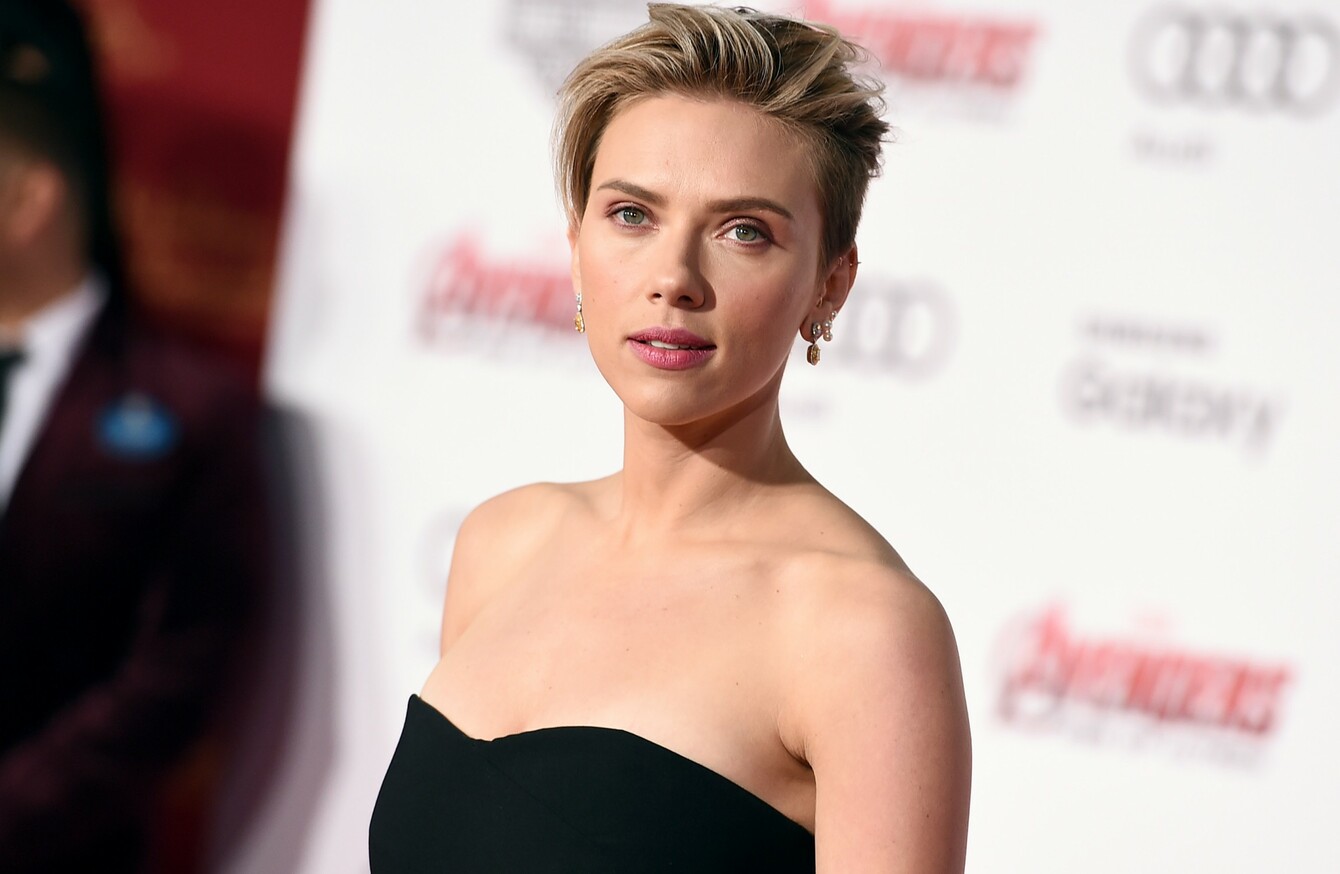 Image: AP/Press Association Images
Image: AP/Press Association Images
SCARLETT JOHANSSON HAS taken the crown as Hollywood's highest-grossing actress ever.
Film finance website Box Office Mojo has listed Johansson as the top-earning actress ever.
Johansson's ascension to the top comes on the back of huge box-office performances this year for Captain America: Civil War (which has taken $404 million in the US) and The Jungle Book ($358 million).
Box Office Mojo says her films have made more than $3.3 billion. Cameron Diaz is the second-highest-grossing actress, at just over $3 billion.
Johansson's status on the list is no doubt helped by her recurring role as Black Widow in the Avengers series and other Marvel blockbusters. The films account for around $1.9 billion of her takings.
Despite being top among actresses, Johansson sits in just 10th place overall. Box Office Mojo lists Harrison Ford as the all-time champion. It says his movies have earned nearly $4.9 billion in theatres.
The top-ten all-time is:
Harrison Ford
Samuel L Jackson
Morgan Freeman
Tom Hanks
Robert Downey Jr
Eddie Murphy
Tom Cruise
Johnny Depp
Michael Caine
Scarlett Johansson
Johansson began her career in 1994, but rose to prominence in 2003′s Lost In Translation.
She has received four Golden Globe nominations.
With Associated Press reporting