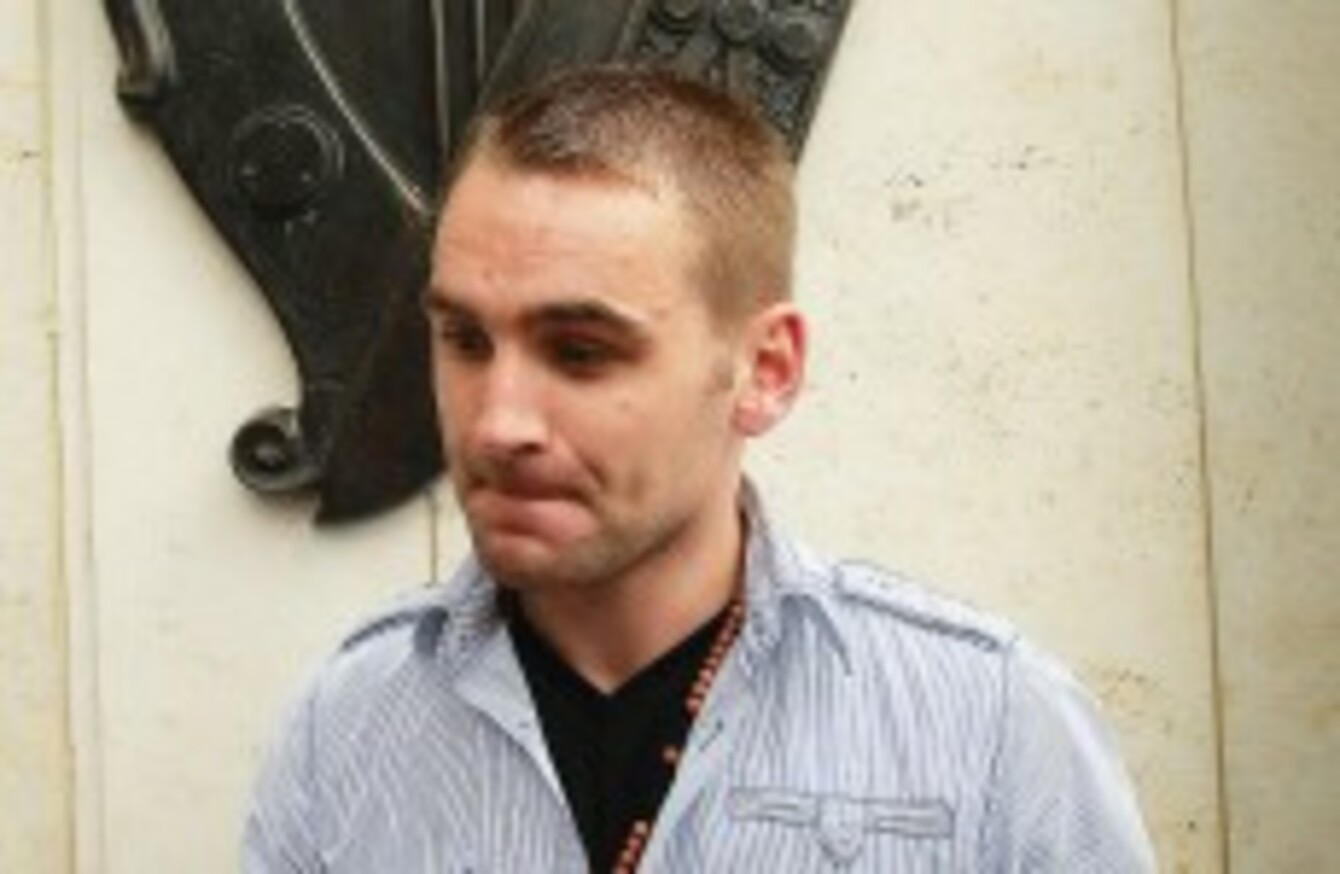 Derek Mulligan speaks to the media after Ferry's conviction
Image: Julien Behal/PA Wire/Press Association Images
Derek Mulligan speaks to the media after Ferry's conviction
Image: Julien Behal/PA Wire/Press Association Images
A VICTIM OF child abuser Michael Ferry has said he believes "at least 30″ children were sexually assaulted by the school caretaker.
Derek Mulligan, 24, added that several generations of children could have been victimised by Mr Ferry. He told the Irish Daily Mirror (print edition only): "This abuse went from generation to generation. I believe there are at least 30 more victims. Some of the victims could be as young as 16."
Mr Ferry, 55, was this week convicted of raping and sexually assaulting four boys at an Irish college in Derrybeg, Co Donegal between 1990 and 2005. Justice Paul Carney said the 55-year-old had remained working in the school despite being convicted of sexual assault in 2002. Mr Mulligan waived his right to anonymity in order that Mr Ferry's identity could be revealed.
It has also emerged today that Mr Ferry gave sex education classes to teenagers at another local school. The Belfast Telegraph reports that he worked as a substitute teacher at Pobalscoil Gaoth Dobhair in Gweedore, Co Donegal during the 1980s. However, this is before any of the offences on which he was convicted this week and it is understood there are no allegations against him relating to this period.
Meanwhile, Donegal Sinn Féin TD Pearse Doherty has said he recalls Mr Ferry behaving inappropriately to children when he was growing up in the area. Mr Doherty told Highland Radio: "He (Ferry) would say he was a black belt in karate.
He would be grabbing you and throwing you to the ground. What sparked my memory was one of the victims in the court mentioned how Mickey would throw him to the ground and start by tickling him. Looking back now, when I put myself back into the situation, that type of behaviour was completely inappropriate.
Mr Doherty also recalled an incident in which Mr Ferry lent him and some friends a tent to camp, and gave them a note saying he would come and check on them that night. However, the group went home before Mr Ferry returned.
Youth organisation Foroige is currently investigating whether Mr Ferry was a youth leader at one of its clubs in Derrybeg during the 1980s, the Belfast Telegraph reports.