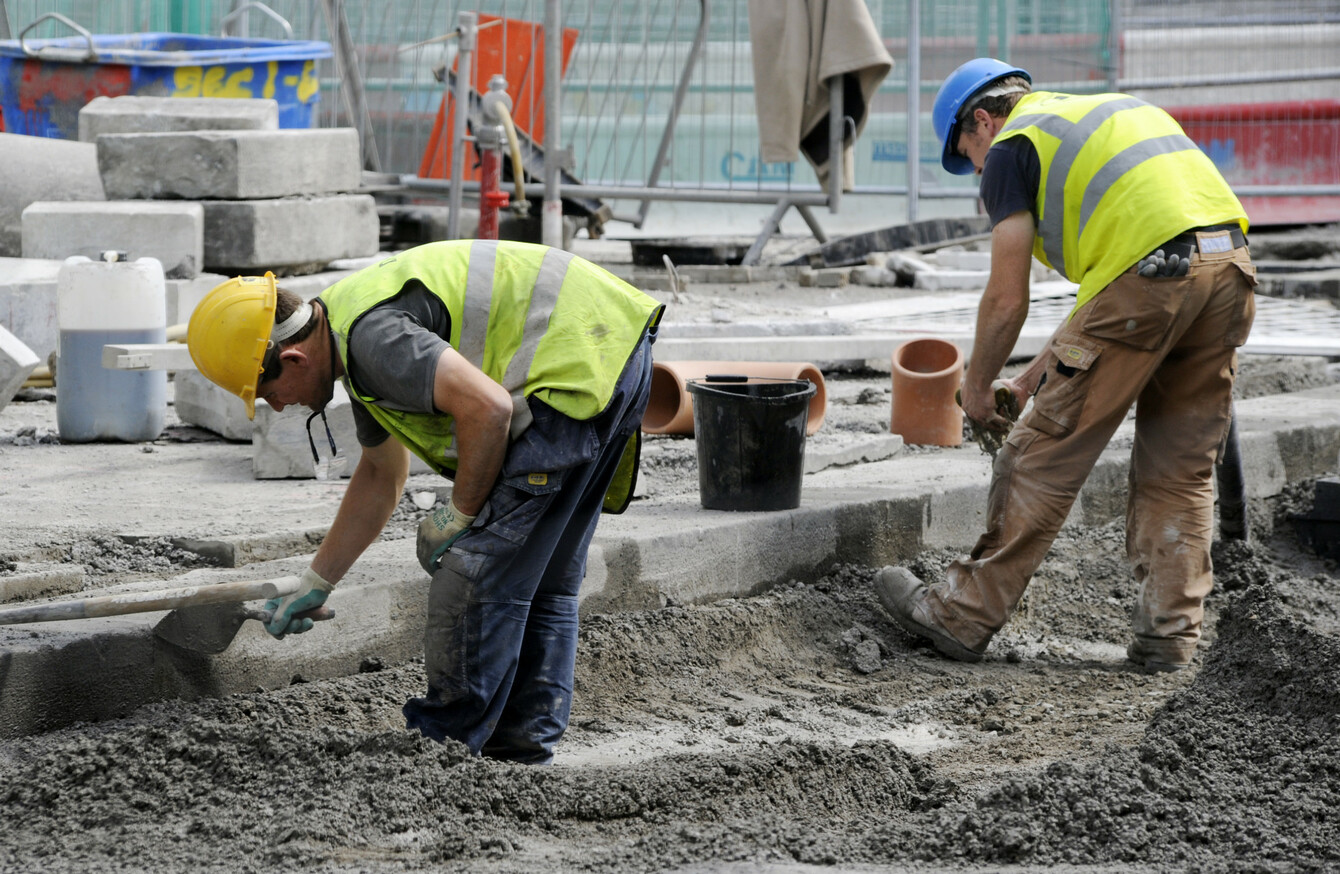 File photo
Image: Sasko Lazarov via RollingNews.ie
File photo
Image: Sasko Lazarov via RollingNews.ie
ARRANGEMENTS ARE BEING put in place for a replacement contractor to be selected to carry out the completion of school building projects that were put on hold following the collapse of UK construction firm Carillion.
Following this evening's announcement, three schools expect to open the doors of their new buildings this coming September.
Loreto College in Wexford, Coláiste Raithín in Bray and Ravenswell Primary School in Bray are expected to have works completed by the end of August, the Department of Education said.
The replacement contractor will also undertake survey and preliminary work at the other three buildings affected – Tyndall College in Carlow, Carlow Institute of Further Education and Eureka Secondary School in Kells.
This survey and preliminary work will be undertaken during the summer and will provide a detailed scope of works to allow the contract arrangements to be finalised for the completion of these schools by the end of December.
Commenting on this evening's development, principal at Coláiste Ráithin, Gearóid Ó Ciaráin told TheJournal.ie: "We are hoping that this is such that we are going to be in [the new school] by 1 September and that the first year [students] can look forward to a full curriculum.
It's an absolute relief because we were trying to come up with a plan B, but we want further clarity and the maintenance contact for the next 25 years.
Collapse of Carillion
In mid-January, it emerged that work had stalled on a number of schools after the UK-based firm went bust with debts of £1.5 billion (about €1.7 billion).
Carillion was part of a consortium, Inspired Spaces, hired to build five schools and one further education college in Ireland.
In early June, Sammon Contracting Ireland Limited was placed into liquidation. The High Court has appointed Stephen Tennant of Grant Thornton as the liquidator.
The group was hired by the consortium that included Carillion to build the education buildings in Ireland. However, following the collapse of Carillion, the tender that Sammon held for the schools in question was placed for re-tendering and the schools were left in limbo.
The re-tendering process was led by the Netherlands-headquartered Dutch Infrastructure Fund (DIF) on behalf of the PPP contract.
"The Carillion liquidation and resulting uncertainty around completion dates for Schools Bundle 5 has been very challenging for the school communities involved," Minister for Education Richard Bruton said in a statement this evening.
"The clarity on timelines presented today by DIF and the project lenders is very welcome. I would like, in particular, to acknowledge the ongoing commitment and collaboration of the school authorities, staff and students in working through the challenges caused by the delays in completion of their new buildings."
The Department of Education confirmed that contingency planning remains in place for all six educational facilities affected.
Students and staff of Eureka Secondary School in Kells, Tyndall College in Carlow and Carlow Institute of Further Education will continue to be accommodated in their existing buildings until the new buildings are completed, the department said.
It added that Kilkenny Carlow ETB is also putting in place additional temporary accommodation arrangements to cater for its increased enrolments.