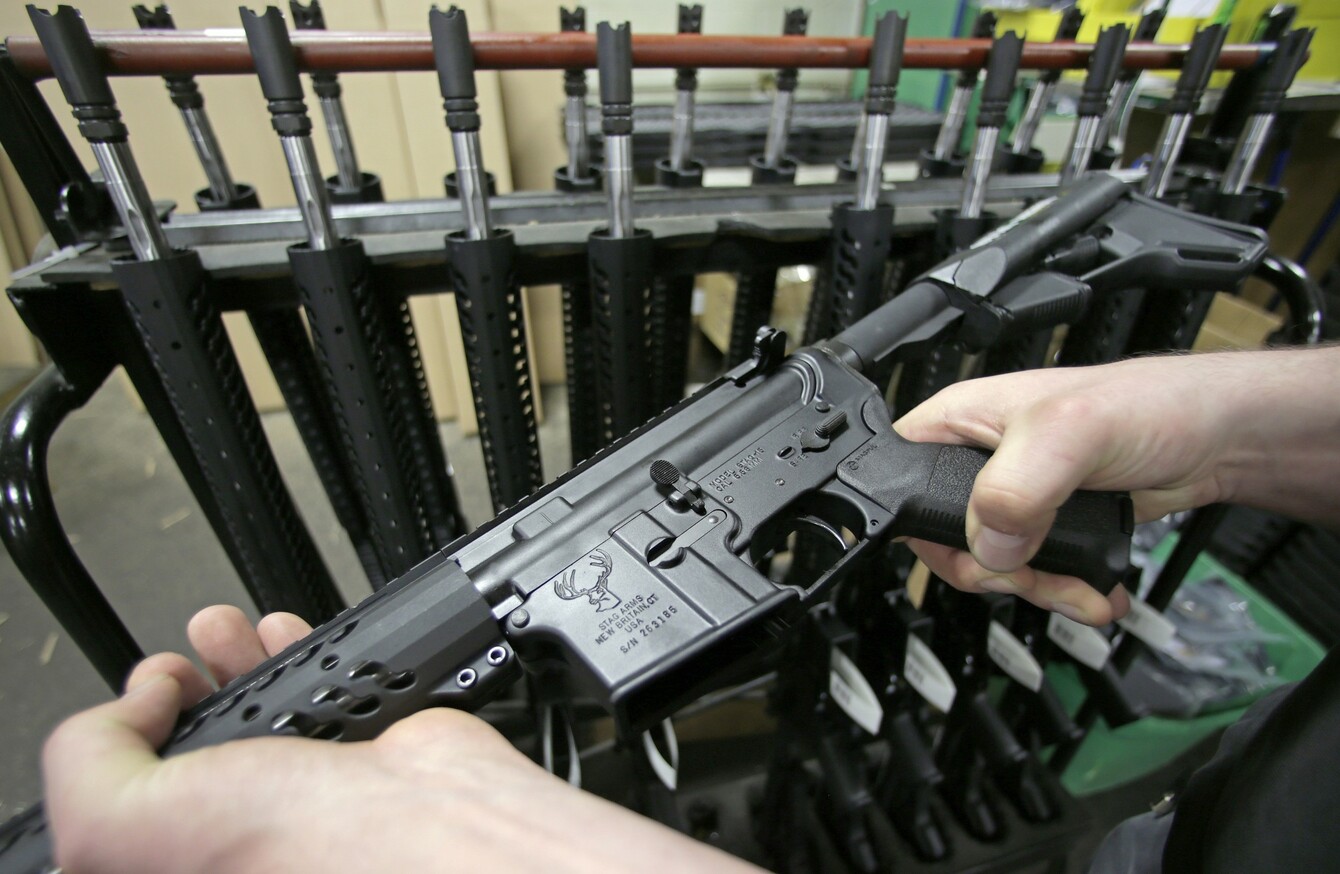 File photo
Image: AP/Press Association Images
File photo
Image: AP/Press Association Images
A SCHOOL DISTRICT in the US state of Colorado will arm its security staff with semi-automatic rifles to protect teachers and students, an education official said Wednesday.
Douglas County, on the outskirts of Denver, is spending more than $12,000 to buy 10 semi-automatics as a preventive measure.
"From the lessons learned from other school shootings, including several in Colorado, we feel it is our priority and our focus to ensure that any student, staff, parent or community member who is in our property is safe at all times," Paula Hans, a school district spokeswoman, told AFP.
This is a completely proactive step and just another step in keeping our students and staff safe.
The district covers 86 schools and about 67,000 students, but is projected to nearly double that by 2040.
The semi-automatic rifles will be in the hands of the eight members of the school district security team.
They are already armed with handguns but will need training for the heavier weapons.
The first few rifles should be ready for use within a month's time, The Denver Post reported.
There have been several mass shootings at US schools in recent years, most notably in December 2012 at Sandy Hook school that killed 26, including 20 children.
While there have been no mass shootings in Douglas County schools, Colorado has witnessed two of the worst shooting incidents of recent times.
In 1999, two students killed 13 people and wounded 24 in Columbine before killing themselves, in the deadliest high school shooting in US history.
And in 2012, a mass shooting at a cinema in the town of Aurora during a late screening of a Batman film left 12 dead.
- © AFP 2016.