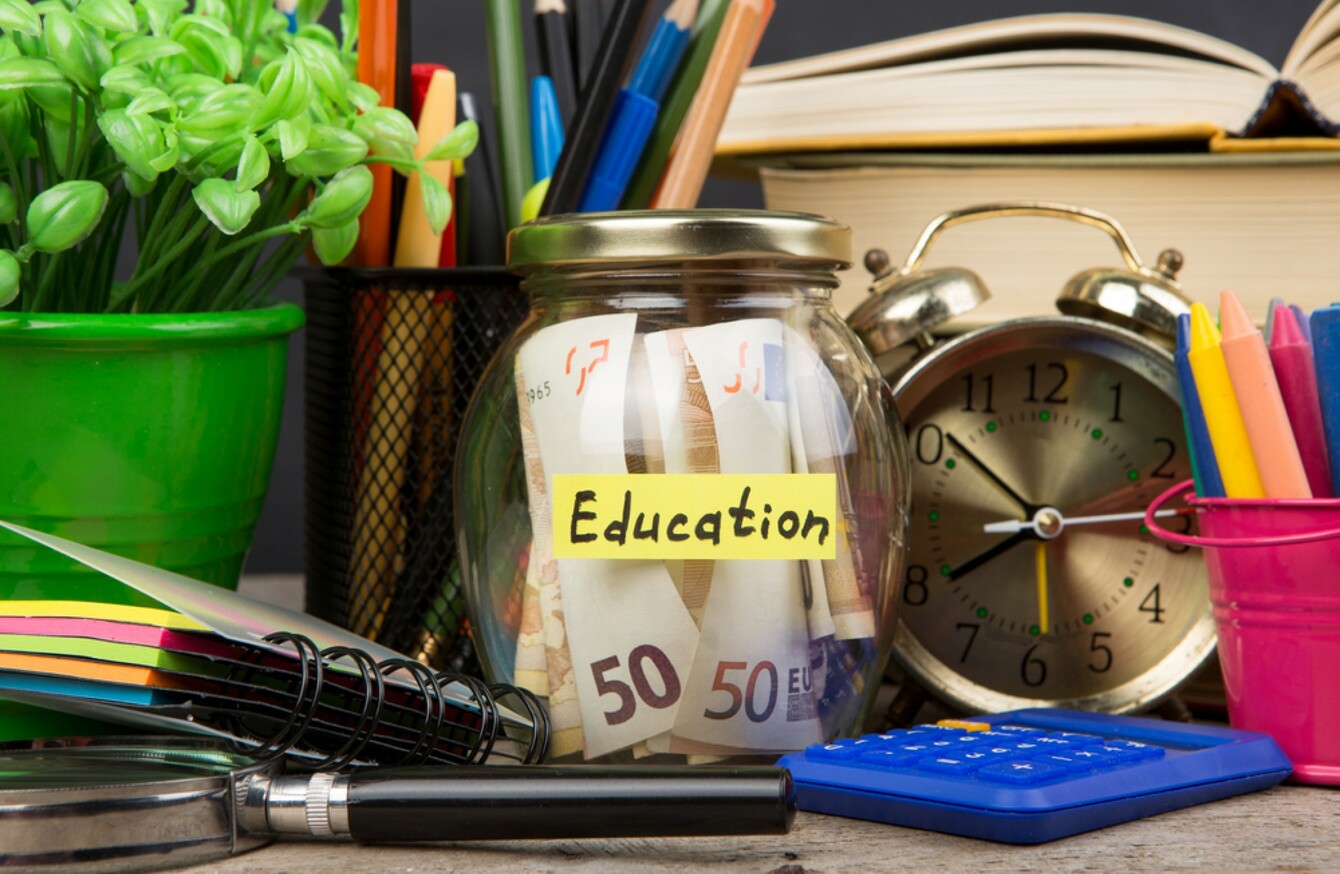 Image: Shutterstock/Sensay
Image: Shutterstock/Sensay
EVERY YEAR THOUSANDS of parents across the country receive letters from their children's schools asking for voluntary contributions.
The payments usually cost in the region of €100 – €150 for each student per school year but despite the 'voluntary' term, schools often claim these fees are essential.
One parent contacted TheJournal.ie after receiving a letter from his children's school which outlined that it would not give the book rental scheme and school trips if the money was outstanding.
A spokesperson for The Department of Education said that voluntary contributions are allowed but that it must be made absolutely clear to parents that it is not compulsory to pay and that, in making a contribution, they are doing so of their own volition.
The letter in question stated, "This is not a voluntary contribution and all pupils are expected to pay in full."
For a larger image of the letter, click here. 
The spokesperson said the manner in which voluntary contributions are sought and collected is a matter for school management, "however their collection should be such as not to create a situation where either parents or pupils could reasonably infer that the contributions take on a compulsory character".
"Apart from those recognised fee-charging second level schools, recognised primary and post primary schools are precluded from charging school fees.
No charge may be made, in respect of instruction in any subject of the school curriculum or for recreation or other activities where all pupils are expected to take part.
What can schools seek payment for? 
The department said school can seek payments for extra-curricular activities once they are not obligatory and each pupil can choose whether or not to participate.
Voluntary contributions may be requested from parents provided it is clearly stated that there is no compulsion to pay.
The Department's Circular 0065/2010 clarifies certain charges that may be legitimately requested from pupils. They are as follows:
Payment for school books or photocopied material provided by the school where the charge is reasonable and reflects the true costs concerned
Charges for meals and refreshments which are not compulsory
Charges for services and activities which students may avail of and which are not compulsory (supervised after-school study, school tours and trips of an educational nature such as visits to theatres or sporting events)
A spokesperson for the Education Department added that, "In relation to charges for meals/activities/services that are non-compulsory, it is a matter for the parents concerned to decide whether to avail of the  meals/services/activities in question and therefore whether to pay for same.
They also stated that "apart from the legitimate charges listed above, a school cannot impose compulsory charges".
State funding withdrawn 
The spokesperson added that a voluntary secondary school in the Free Education Scheme is eligible to receive a range of state grants on condition that it does not require mandatory fees or payments from existing pupils or from those seeking admission to the school.
This means that a school cannot impose compulsory charges or registration fees on existing or prospective students and state funding may be withdrawn from schools found to be in breach of this requirement.
"Where an allegation is made to the Department that there is some compulsion regarding contributions in a school, the Department will follow up with the school in question."