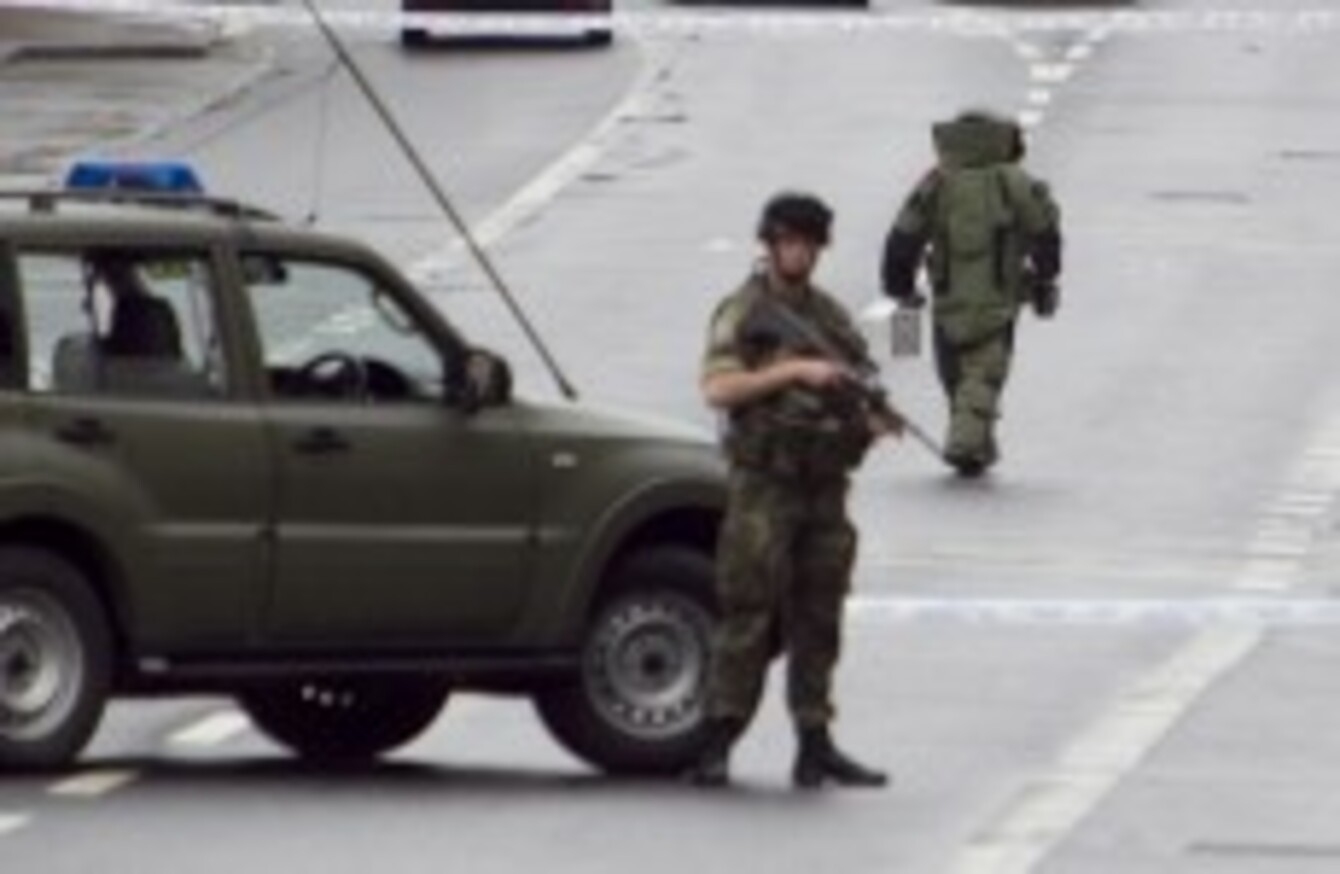 File photo
Image: Leon Farrell/Photocall
File photo
Image: Leon Farrell/Photocall
THE ARMY BOMB DISPOSAL team has made safe a quantity of the unstable chemical Picric Acid which was found at a Co Tipperary school.
The operation was carried out yesterday evening, when gardaí requested the help of the Explosive Ordnance Disposal (EOD) team, following a call from the Christian Brothers School (CBS) in Thurles.
The EOD team arrived at the scene at 7pm and made safe the unstable chemical, which had been found in the school laboratory. The chemical was moved to a safe location where a controlled explosion was carried out.
The school was evacuated and a nearby road was closed off to traffic until the scene was declared safe at 8.30pm.
Picric Acid, which is also known by its chemical name "trinitrophenol" is routinely used in laboratories throughout the country but can become unstable over time.