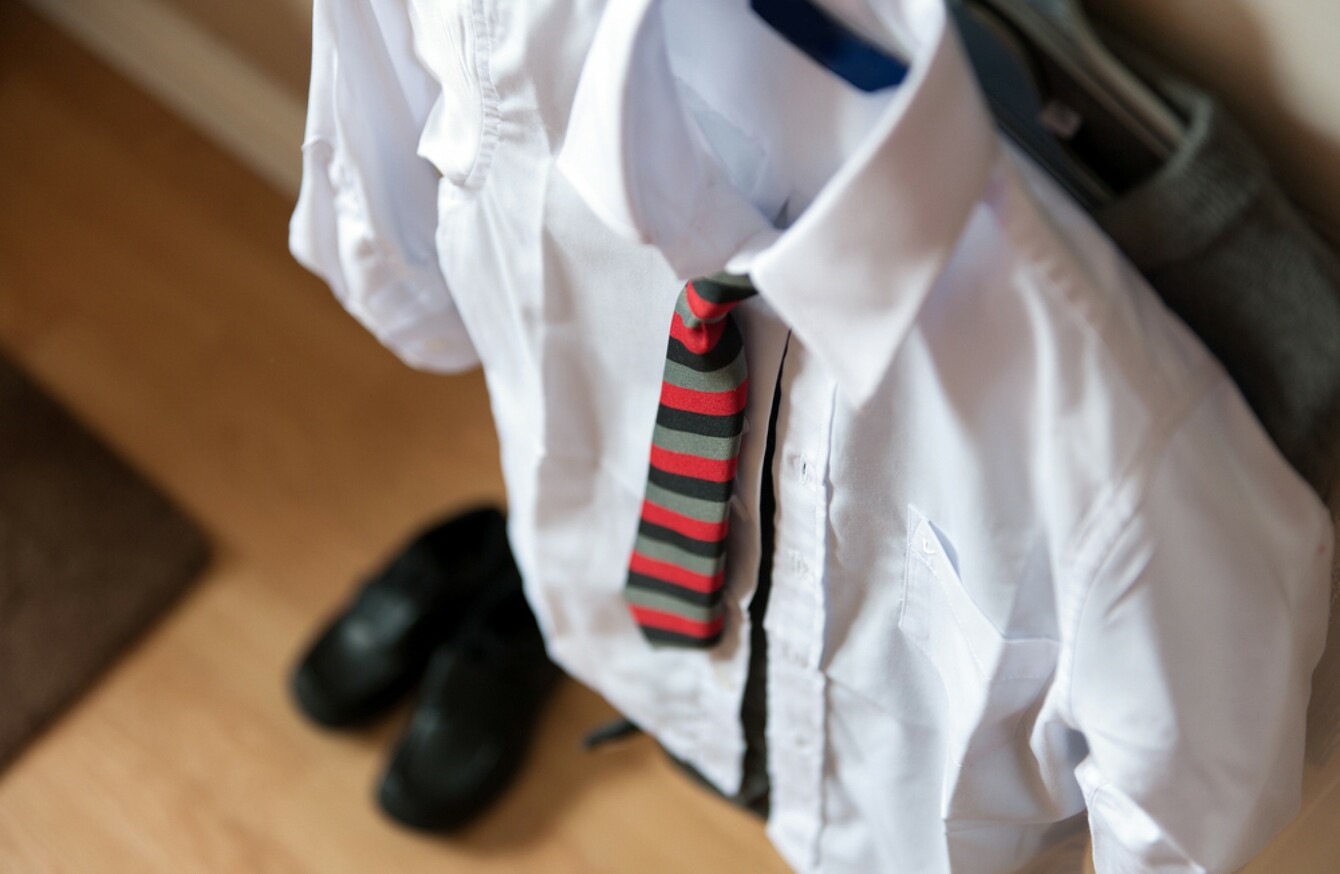 School uniform
Image: Shutterstock/Remizov
School uniform
Image: Shutterstock/Remizov
TAOISEACH ENDA KENNY and Education Minister Richard Bruton today launched the 2017 Action Plan for Education.
Speaking at Scoile Mhuire Ogh in Dublin, the minister said new guidelines will be issued to schools on how they can cut costs for parents.
Bruton said parents are to be given more power when it comes to decisions that cost them money, focusing primarily on the cost of books and uniforms.
"We have rolled out a parent and student charter and part of that is that parents will be intimately involved in decisions that are made that impact those costs. I think it is very important that we have parents involved in those decisions."
It's understood that under these measures, parents will get a say in whether a school should have a uniform, whether the school uniform should be specially made or if the uniform should be more generic, with the option to iron school crests on to jumpers.
It's also believed that competition is to be promoted, whereby the contract for the company supplying the school uniform should be put out for tender every three years or so.
What do you think? 
Poll: Are children's school uniforms too expensive?