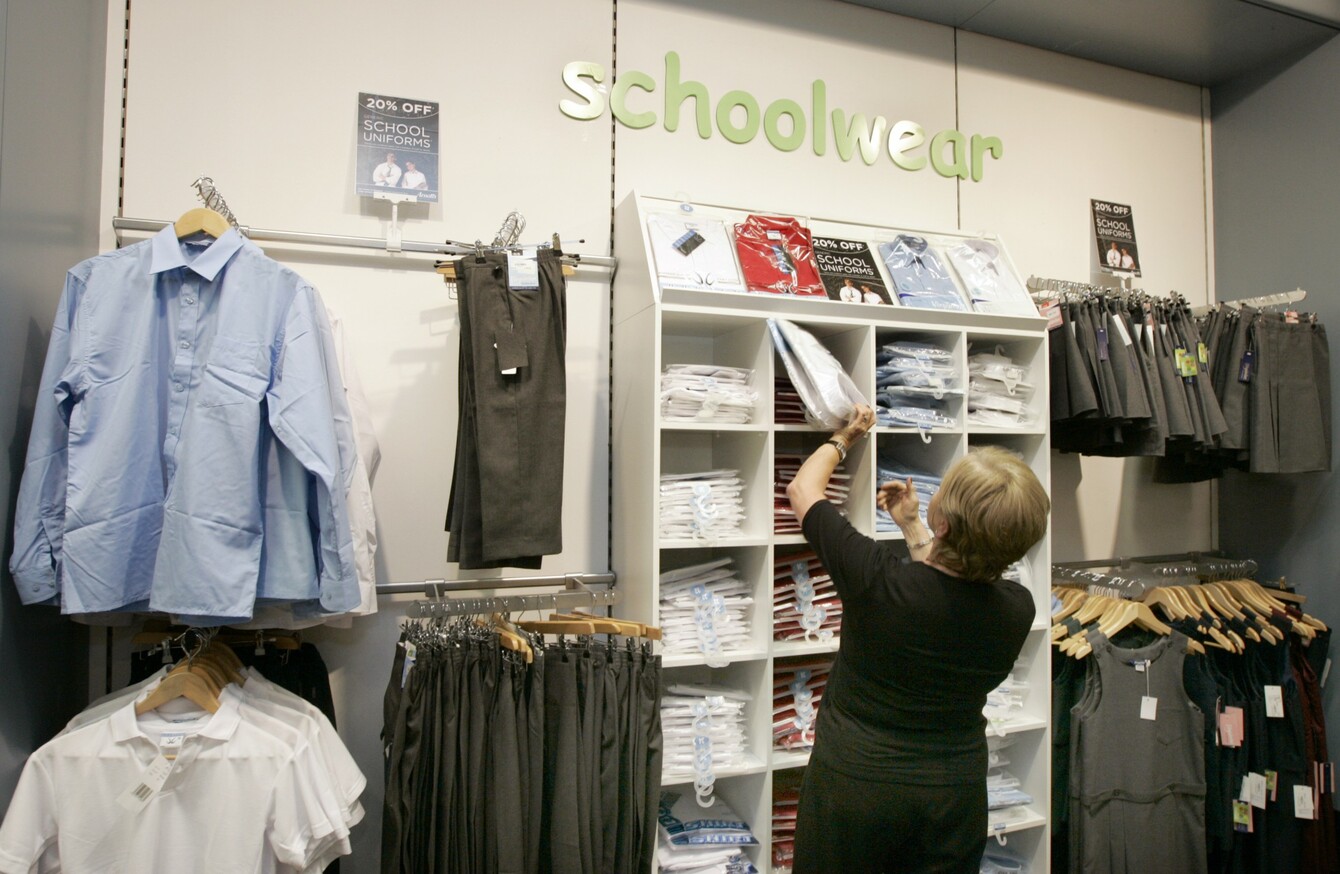 Image: Mark Stedman/RollingNews.ie
Image: Mark Stedman/RollingNews.ie
EDUCATION MINISTER RICHARD Bruton has announced a range of measures to cut the cost of schooling for parents.
The minister today announced that he will publish a circular to be adopted by schools that addresses a number of areas of cost.
It will ensure that certain school equipment cannot be monopolised by retailers.
Following the implementation of the circular, school authorities will be required to adopt the following principles of cost-effective practice which will put a greater emphasis on reducing the cost of school uniforms and other costs:
Only "iron on" or "sew on" crests should be used
All elements of a school uniform should be purchasable from various stores;
Wherever possible, generic rather than branded items should be specified (e.g. uniform, clothing, IT tablets, sports equipment etc.)
Provide parents with a list of all required items and indicate the likely costs of these required items at best value stores
Provide a book rental scheme
Ban the use of workbooks which cannot be reused
Where an exclusive supply arrangement applies, it should be tendered for regularly.
Bruton said that parents will be asked for their opinions through school-issued questionnaires. Schools will also have to consult with parents and students regularly, and publish and operate a Parent and Student Charter.
Speaking at the I.N.T.O. Conference in Belfast, Minister Bruton said:
"My ambition is to make the Irish education and training service the best in Europe within a decade.
To deliver on my ambition to be the best we have to improve information and complaint procedures for parents and students, particularly in relation to costs. The measures I am announcing today will give parents a strong voice in ensuring costs are always kept to a minimum.
"Schools have to do everything possible to keep costs down for parents, including the use of generic items, sew on or iron on crests, and making sure that various elements of the uniform can be purchased in multiple stores."