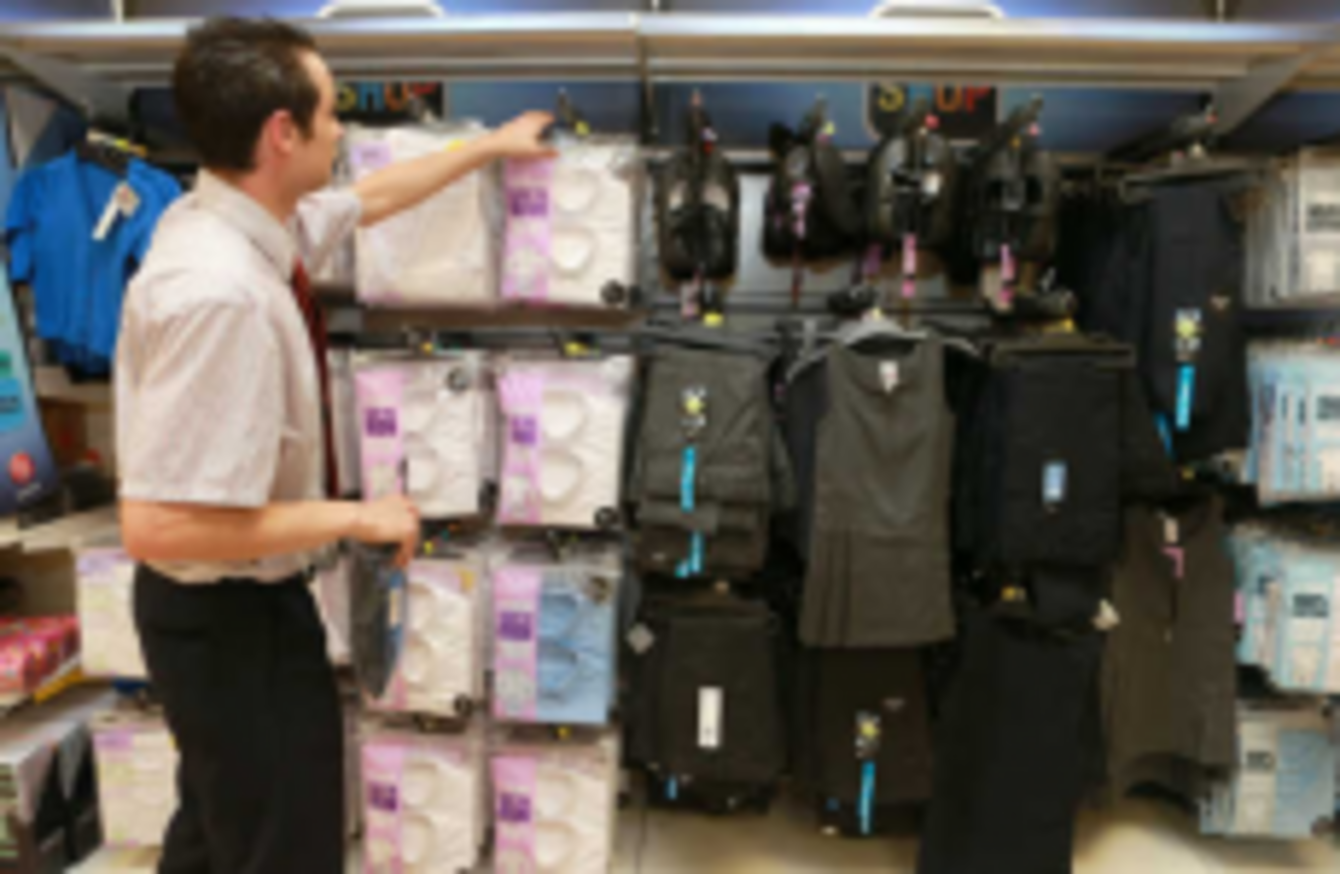 Image: RollingNews.ie
Image: RollingNews.ie
EMBLEMS ON SCHOOL uniforms have been sharply criticised in a new report from Barnardos.
Generic versions of school uniforms are available from larger shops, but many schools agree deals with shops to sell versions with the school crest on them, increasing the price paid by parents by narrowing the choice of where the uniforms can be bought.
That practice is criticised in Barnardos' report, which says that footing the back to school costs is causing parents "massive stress".
The report shows that the average cost of sending a child back to school has increased across the board and a social welfare allowance puts only a dent in the cost.
The report spoke to 1,400 parents, many of whom said that uniforms and scrapping workbooks could help ease the financial blow of back to school expenses.
Some of the testimonies read:
I am a single mother of two on jobseekers payment of €247.60, I live in private rented accommodation and the rent went up last month so I'm paying more rent. The price of sending kids back to school is ridiculous. It's financially impossible for families like mine, the burden is just too much to have to deal with – going to bed worrying about it, waking up worrying about it, worrying about it all through the day, trying to work out which bill do I miss this week to buy a book or skirt. Every day is like this for me and I'm pretty certain many other families.
Please ban the use of school emblems from uniforms – I hate paying €27 for one crested jumper when I can buy the same style and colour of jumper, without the emblem, for €5! Please ban it completely – it would save my family alone €208 every year.
I think all schools should have a plain uniform of a generic colour which can be purchased in high street shops. I think especially for DEIS schools to have a specific uniform with a crest and colour goes against the ethos of DEIS schools and their purpose.
Abolish school specific uniform – it is ludicrous that some parents can avail of cheap uniforms in supermarkets while other uniforms are ridiculously expensive because of colour/school crest etc.
School crested uniforms are way over-priced. I suggest sell crest on its own or offer 3-4 companies to give more competitive pricing so it's not monopolised by one shop.
Barnardos CEO Fergus Finlay says that something has to change.
"The refusal of many schools to adopt generic uniforms instead of crested items from specialised shops remains a bone of contention for many.
"While we are pleased to see parent pressure has had some impact over the years, for example the expansion of the school book rental schemes in primary schools and some schools reviewing their uniform policy, it is not nearly enough. Too many families are buckling under the pressure, which hurts parents and children."