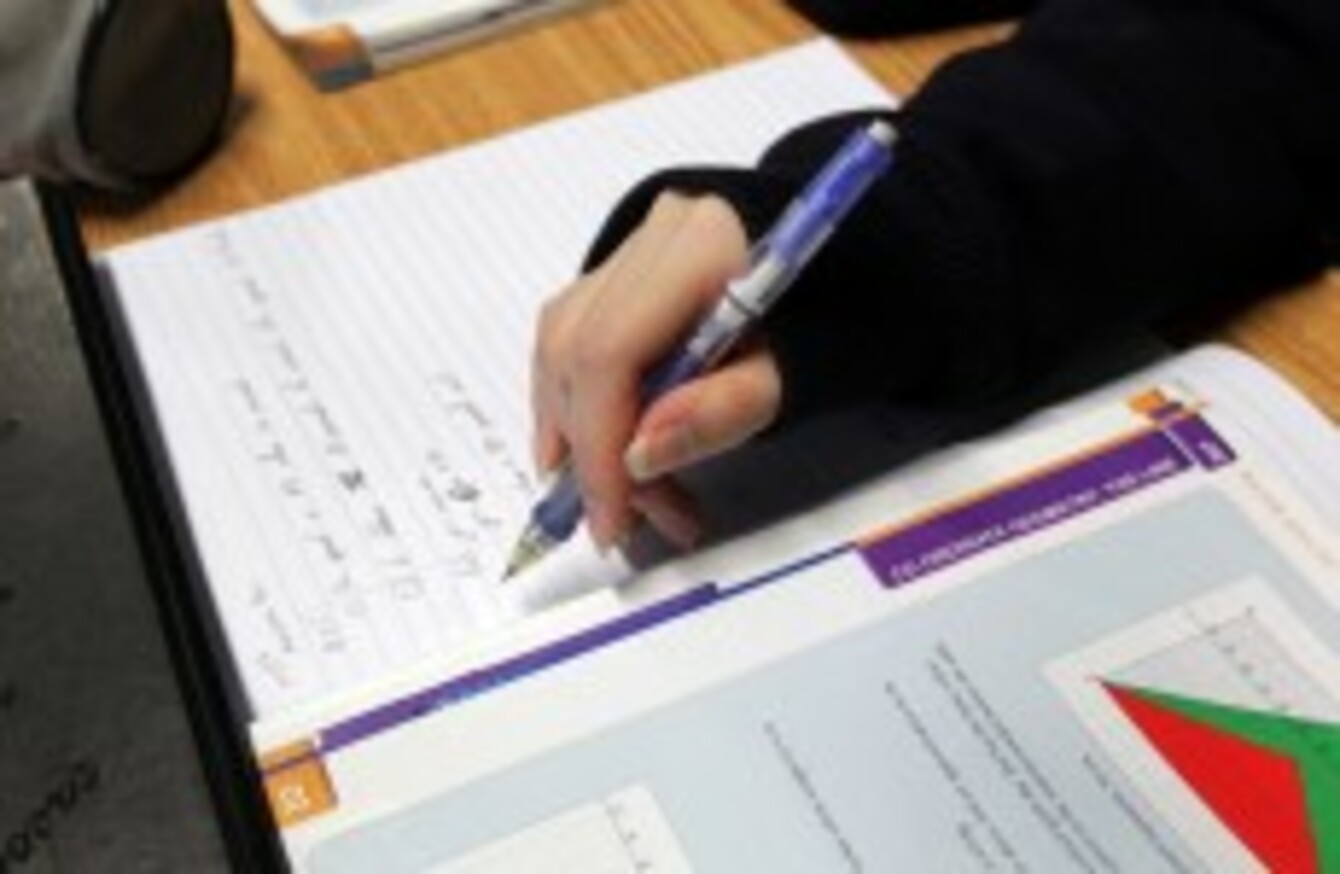 Image: Mark Stedman/Photocall Ireland
Image: Mark Stedman/Photocall Ireland
THE PROBLEMS AT Schoolbooks.ie continued today as parents expressed their anger and frustration at not receiving school books for their children that were in some cases ordered over a month ago.
The company has been working to clear a backlog of thousands of orders for school books ahead of the beginning of term this week and next, and claimed earlier today to have cleared its backlog of customer orders.
But frustrated parents have contacted TheJournal.ie to say they are still awaiting delivery of orders that were placed at the end of July.
As a result their children have returned to school this week without the books they need.
This morning Schoolbooks.ie first claimed to have cleared its backlog and said "the 1,400 orders from this backlog were sent to our couriers GLS between last Friday and Saturday" for delivery on Monday and Tuesday of this week.
However in a further statement this afternoon, the company said it had delivered 5,800 customer orders between Monday, 20 August and said  it would attempt to deliver 1,820 orders through its courier service GLS today.
The company said that it expected approximately 60 of those orders would encounter problems because customers may not be at home or had given an incorrect address when they ordered.
"Any issues relating to these deliveries will be rectified and delivered tomorrow (Wednesday). Our dates for delivery are based on the most children returning to school on Thursday, 30th August," the company's managing director John Cunningham said in a statement.
Cathal Gormley, whose daughter is doing her junior certificate this year, had ordered 12 items from Schoolbooks.ie on 29 July, costing him €54 but they had still not been delivered as of this afternoon.
"The fact of the matter is my daughter is doing her junior cert and she is missing some books," he said.
Cork-based parent, Deirdre Carey, has been tracking her order online but the only update has been on 24 August when it said the books had been picked.
"They haven't been sent to the courier yet," she said adding: "It's a blatant lie that they're saying the backlog has been cleared."
'Throwing up'
Another parent, who wished to remain anonymous, said she ordered €129 worth of books on 31 July but they had still not arrived.
"My secondary school daughter went back to school today with no books. My primary school sons go back on Thursday.  I have been ordering books from schoolbooks.ie since 2009 and never had any difficulty before," she told TheJournal.ie.
"I'd usually order them in early July and the books would arrive after about 5-7 days."
Angry parents left comments on TheJournal.ie's earlier story and some also contacted RTÉ's Liveline programme to express their outrage at their children's books not being delivered.
One woman said she was blockading the company's offices until she received her order. It was later reported that the woman spoke to staff from Schoolbooks.ie and had received her order.
On the Facebook group 'Schoolbooks.ie – Maybe they will pay attention to this??', one user wrote: "My 8 year old son is in the bathroom at this very moment throwing up because he doesnt (sic) want to go back to school without his books he thinks he will get in trouble, I wish I could run out and buy the books again but we just don't have the money to do this."
The company's managing director John Cunningham said last week that staff were working 24/7 to clear the backlog with an extra 30 people supplementing its 50-strong workforce.
Parents have also complained that the company's helpline was not ringing or had been disconnected. This was not the case but the sheer volume of calls had meant the helpline has been unreachable at certain times in the last week.
Cunningham, through the PR company hired to handle the issue, declined an interview with TheJournal.ie today.
In his statement, he added: "Again Schoolbooks.ie would like to apologise to any customers who have experienced a delay in receiving their school books."
Have you been affected by the problems at Schoolbooks.ie? Let us know  your story in the comments or email hugh@thejournal.ie