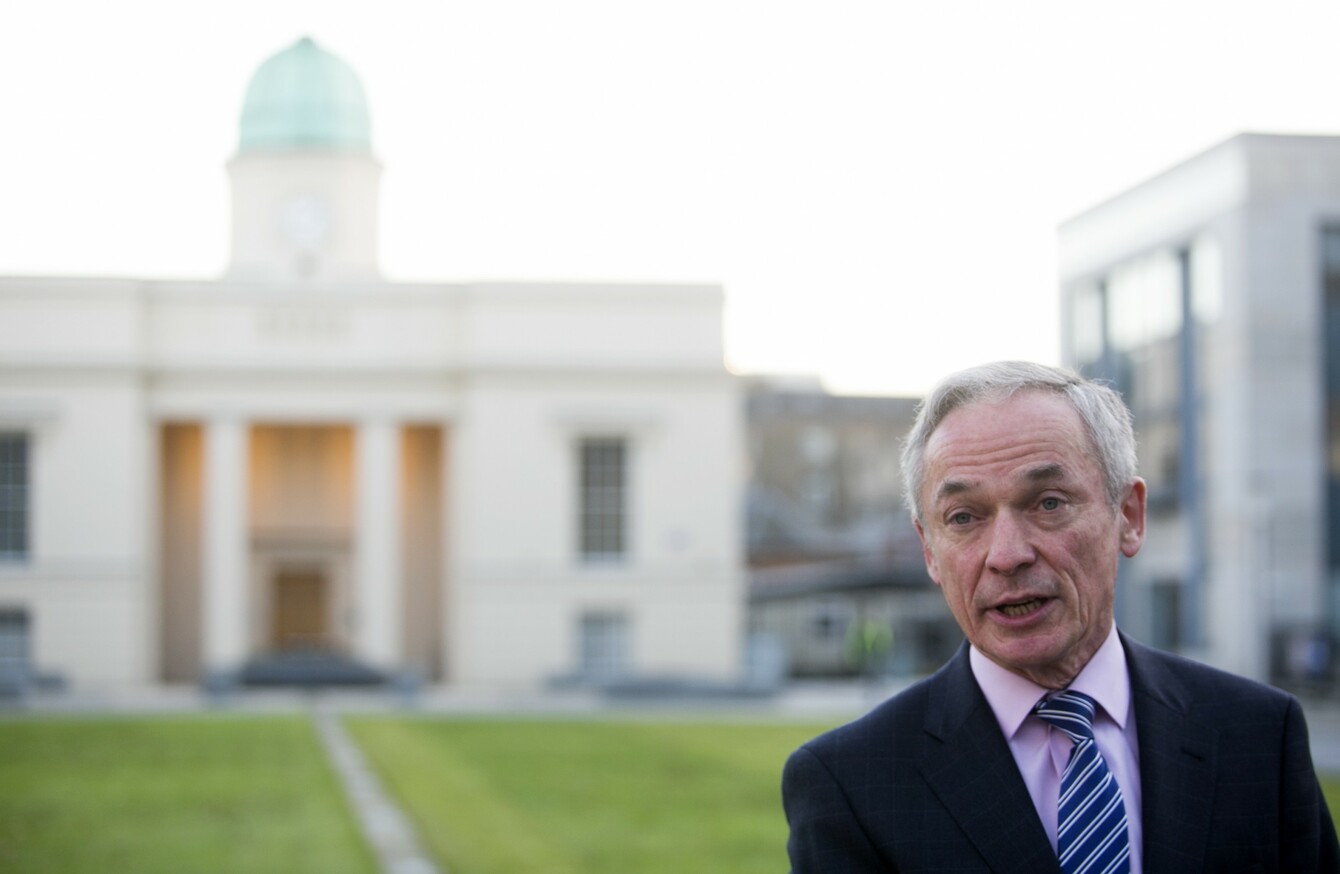 Education Minister Richard Bruton.
Image: Sam Boal
Education Minister Richard Bruton.
Image: Sam Boal
SCHOOLS WILL HAVE to publish all complaints made against them under a new parent and student charter, announced by the Minister for Education today.
Under the new charter, which Bruton said he hopes is in place in all schools by next September, schools will be required to publish the number of complaints, the reasons for the outcome in each case and how the outcome was reached by the school.
Richard Bruton said in the past the complaints procedures in schools has been "very reactive" whereby complaints made by parents are referred onwards to the Department of Education, rather than being dealt with within the school
"I don't think that is very good model," said the minister.
Complaints by parents 
"This embeds a complaints model within the school so hopefully complaints will not escalate to a point where they have to become a grievance that is referred up the line."
West Cork TD, Fine Gael's Jim Daly, who is a former school principal, said there are a wide range of issues that parents can see fit to make a complaint about.
They can range from incidents of bullying and how it is being dealt with, to class sizes to a student's subject choice and progression in school.
"In a tiny minority of schools, where parents had a legitimate grievance, it was very difficult for those parents and students to get justice," said Daly.
In this country you can appeal a parking ticket, but yet a decision by a board of management which dictates yours and your child's future, your child's education and had such a massive impact potentially on your child's well-being into the future and there was no avenue to appeal that…
The new mechanism will set up an appeals process that is independent and gives a second opinion on a decision taken by school board of management in those minority cases where the right decision is not always taken.
Bruton explained the new charter, which will be required by law, is just one of a suite of measures being introduced, including the School Admissions Bill.
The new bill will reform procedures around school enrollment as well as the commencement of the Fitness to Teach scheme, which will allow a complaint to be made about a registered teacher to the Teaching Council for the first time.
Other issues included in the new charter will include:
Consulting parents in relation to school costs
Publishing a financial statement each year which will include voluntary contributions made to the school
Expanding the role of the Ombudsman for Children
ASTI dispute 
Bruton was also asked about the ongoing dispute between government and the ASTI.
The ASTI executive agreed to ballot its members on the recent government offer, however, with a recommendation to their members to reject it.
Junior Certificate students attending schools where ASTI teachers are refusing to introduce curriculum reforms are to lose out on 10% of their marks in this year's English exam.
Speaking to reporters today, Bruton said a solution to the Junior Cert issue is included in the new offer to made to the union.
Fianna Fáil spokesperson on education Thomas Byrne has called on the minister to provide urgent clarity to students, stating that the minister "has been extremely slow to deal with the unrest surrounding the Junior Cert".
"Just this week, the National Council for Curriculum and Assessment has mandated that the Junior Cycle Assessment Task in English should be completed during this coming week, starting tomorrow," explained Byrne.
If the new deal is accepted, there is a window for students to complete their assessment in February, said the minister.
Byrne said the current situation is "simply unacceptable", adding that it was unfair that some students will be placed at a significant disadvantage due to something that is completely outside of their control.
The Meath TD said due to the ongoing unrest, there was a risk that the dispute could bring the whole State Examinations into disrepute.