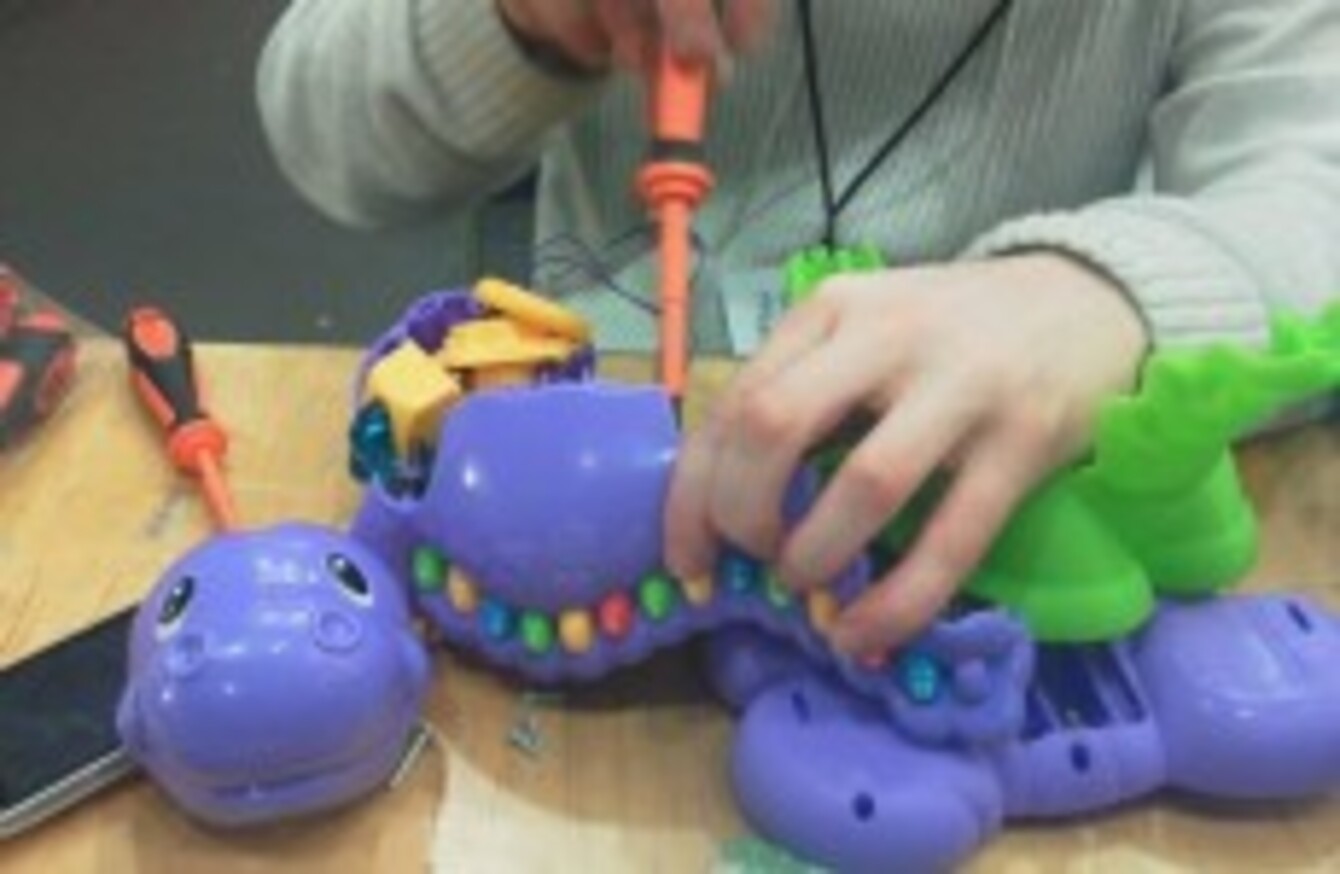 A participant in the 2012 Science Day Hack participating
Image: ScienceHackDay
A participant in the 2012 Science Day Hack participating
Image: ScienceHackDay
A ROOMFUL OF some of the finest minds in science, tech, design and art is hoping to come up with quick solutions to some unusual requests this coming weekend.
Science Hack Dublin will see the experts in different fields collaborating for an intense 36 hours with the common goal of using science to make life better. Members of the public are being asked to submit their project ideas for consideration here with the hope that a team will work on a solution for it. The Science Hack people explain, "A 'hack' is a quick solution to a problem – maybe not the most elegant solution, but often the cleverest."
Some of the projects already mooted include an easy tool for 3D printing, a sensor that measures the power expended by an athlete while weightlifting (and can tell when they are getting tired), a counter which keeps track electronically of  the number of 'keepy uppys' you can do in one go, Irish dancing shoes that send performance data back from their soles to an interface and more.
Tickets (free) can be booked in advance here. The event, to be held this coming Saturday and Sunday at The Hub  in Dublin City University,is one of several 'hack days' running internationally this year. San Francisco, Nairobi, Boston, Brighton, Nicosia and Eindhoven are also hosting similar events in 2013.
This was the scene at the Science Hack Dublin day last year:
And when the going got tough, the sleeping bags came into play…