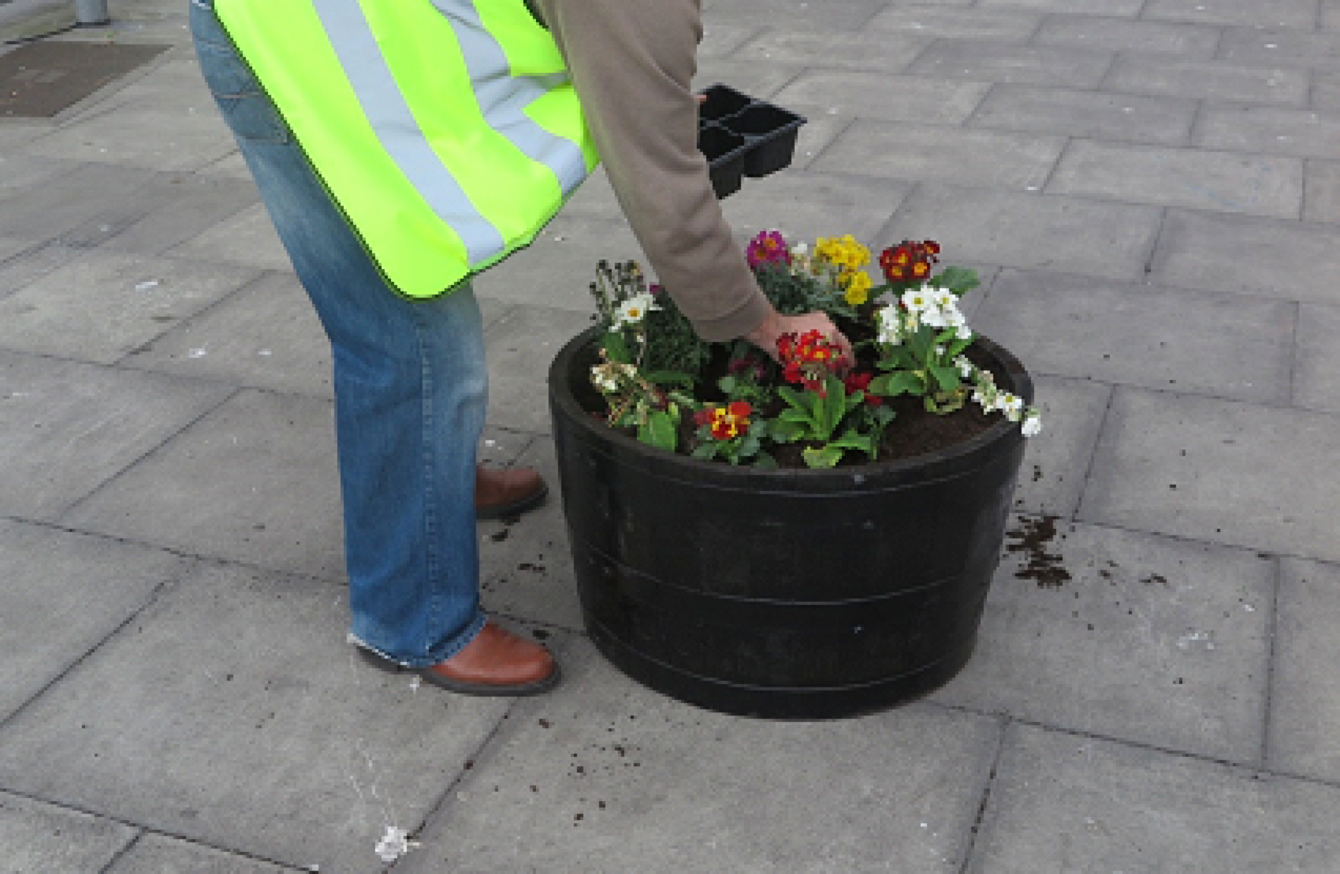 Image: Church of Scientology National Affairs Office
Image: Church of Scientology National Affairs Office
THE CHURCH OF Scientology has been cleaning up and planting flowers around Dublin's Sheriff Street.
It is understood members of the church have made a number of visits to the inner city area, which hit the headlines last year after a number of gangland killings. In a report on one such visit, seen by TheJournal.ie, campaigns director for the church's national affairs office, Jerry Alred said locals have welcomed them, coming out of their homes to watch them plant flowers.
"Every week that we come to clean there are some older gentlemen standing in front of the church and they welcome us and smile. There are a lot of nice people in Sheriff Street. Sheriff Street itself looks a mess and needs another clean up."
He said groups from the church have been to the inner city street "at least six or seven days" and have removed "almost two hundred bags of rubbish easily" from the area.
Alred told TheJournal.ie that volunteers had been "clearing up rubbish, picking up needles and planting some flowers".
He said Dublin City Council had provided planters for them to fill. The council said its central area office has liased with any residents or voluntary organisations willing to do cleanups of local areas.
"Dublin City Council would provide litter picking tools, refuse sacks and planters/flowers at various locations across the central area if any interest was shown," it said in a statement.
"In April 2017 the City Council provided litter picking tools and planters/flowers to the Sheriff Street area following a request from a voluntary organisation (Foundation for a Drug Free World) in support of a local clean up."
Foundation for a Drug Free World is a division of the Church of Scientology.
The church opened its national affairs office in Dublin last year at 4 Merrion Square.  Its website says it is designed as a centre for the church's outreach across Ireland.
It was modelled after the office in Washington which it says was established to "facilitate cooperation between American political and cultural leaders and the church's social and humanitarian missions".
The church's registered company here, which has failed to gain religious or charitable status, recorded a profit of €48, 803 in Ireland last year.
Its website says it coordinates a number of campaigns here, including efforts to battle drug addiction, improve scholastic performance and educational opportunities for children, and reduce crime and prison recidivism.