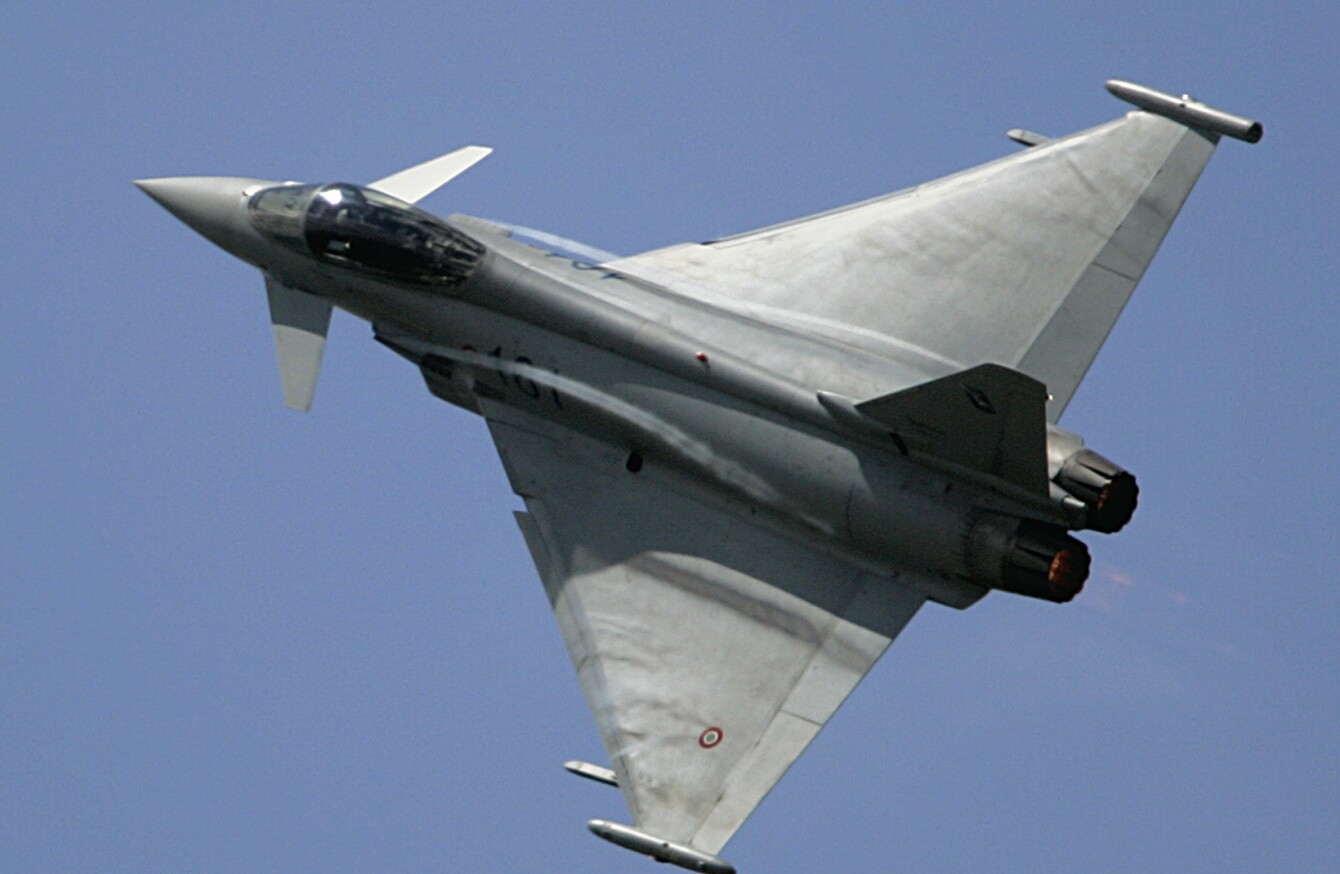 Image: AP/Press Association Images
Image: AP/Press Association Images
FIGHTER JETS SCRAMBLED to escort a commercial airplane to safety after the Airbus 320 lost contact with air traffic control.
The flight, which was being operated by Mexican company Volaris, had seven crew on board but no passengers.
The flight landed in Prestwick Airport in Scotland after being escorted by Typhoon fighter jets.
An Royal Air Force (RAF) spokesman said: "Quick reaction alert Typhoon aircraft were launched today from RAF Coningsby and RAF Lossiemouth to identify an unresponsive civilian aircraft.
The Typhoon aircrafts were authorised to transit at supersonic speed for operational reasons, any inconvenience caused to local residents is regretted.
"Communications were re-established and the aircraft has been safely escorted by the Lossiemouth aircraft to Prestwick Airport."
A Police Scotland spokeswoman added: "An aircraft has been escorted to Glasgow Prestwick at around 2.40pm following reports of a temporary loss of communications.
"A full emergency response has been put into action the airport and the aircraft landed safely at 3.57pm.
"The emergency services are still in attendance to establish the full circumstances."