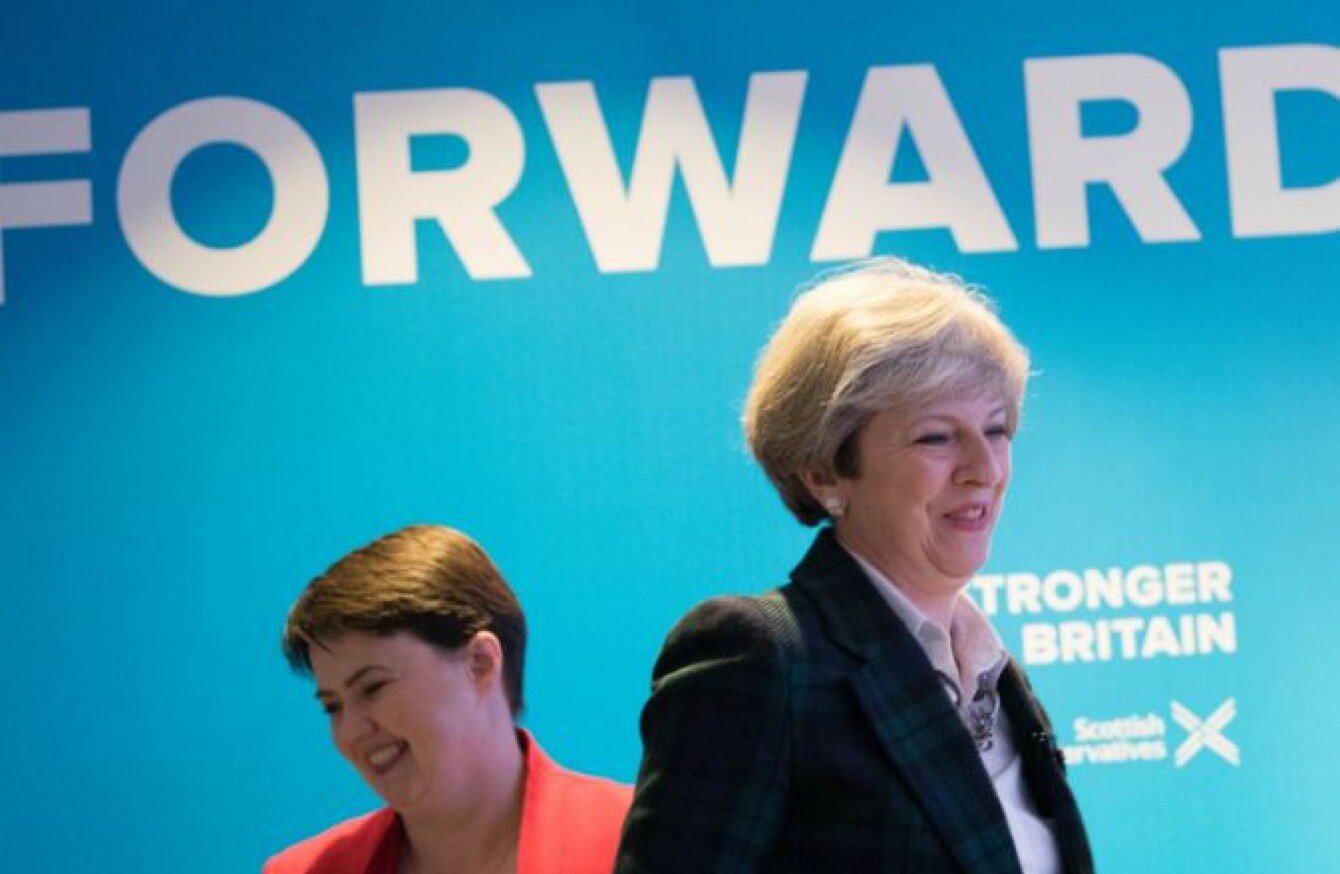 Conservative party leader Theresa May and Scottish Conservative leader Ruth Davidson in Edinburgh today
Image: Stefan Rousseau/PA Wire/PA Images
Conservative party leader Theresa May and Scottish Conservative leader Ruth Davidson in Edinburgh today
Image: Stefan Rousseau/PA Wire/PA Images
TORIES IN SCOTLAND are refusing to implement means-testing for pensioners in receipt of winter fuel payments.
The Conservative Party election manifesto has stated that the £300 (about €350) annual payment would be means-tested rather than universal for all OAPs.
However, the party's leader in Scotland, Ruth Davidson, said pensioners in Scotland would not be affected.
She told Sky News: "The reason that we've said that is … Scotland has a colder climate. We also have a different amount of housing stock.
"Devolution allows you to make different decisions. I want to use that money in terms of the winter fuel payment. Down south, my colleagues want to put that into the health service."
Earlier David Mundell, the only Tory MP elected in Scotland in the 2015 general election, told local newspaper The Herald: "The specific view in relation to Scotland is that obviously we have different climatic issues and we have a different geography and there are far more people off-grid, who receive their fuel from not the gas or electricity grid but in terms of liquid gas, for example.
"There is a different backdrop in Scotland in relation to both winter and fuel and that's why we believe in the Scottish Conservatives it should continue as a universal benefit."