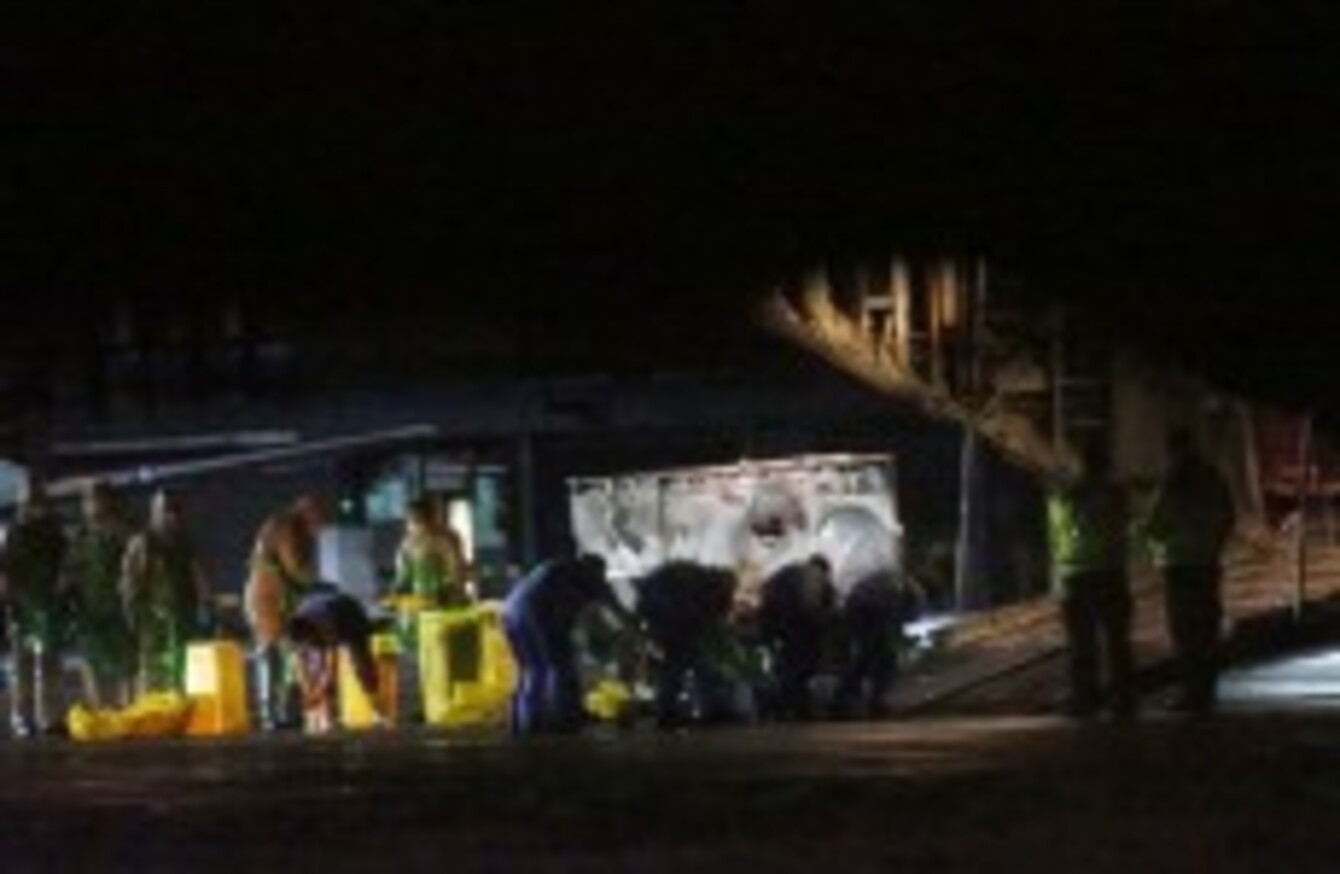 Image: PA Wire/Press Association Images
Image: PA Wire/Press Association Images
THE CHARITY THAT sent the Scottish Ebola patient to Sierra Leone, where she contracted the disease, said it will review its protocols in the wake of her diagnosis.
Pauline Cafferkey (39) is being treated at the Royal Free hospital in London. She is a trained nurse who worked in Sierra Leone as a volunteer with Save the Children, before returning to the UK on 28 December this year.
It soon emerged that she was suffering from Ebola, and she received treatment in her home city of Glasgow, before being transferred to the Royal Free.
The hospital released a statement yesterday saying Cafferkey "has asked that her privacy is respected".
Second patient
Late last night, it was confirmed that a patient at Aberdeen Royal Infirmary tested negative for Ebola.
According to the Scottish Government:
The individual was transferred to the hospital by the Scottish Ambulance Service today (30 December) after falling ill while visiting Torridon in the Scottish Highlands.

As a returning health care worker who had recently been in west Africa, they were tested for Ebola as a precaution, although they had not been in contact with anyone who had the disease. A blood sample was taken to the testing facility in Edinburgh and has been confirmed as negative for Ebola.
Protocols
Speaking on RTÉ's Morning Ireland today, Michael von Bertele of Save the Children said that Cafferkey "is in very good hands" and that the disease was caught early in its progress. He said her chances of survival are much better than if she was diagnosed "later in the day".
He said that the charity will review all its protocols and "if we find a mistake was made, we will check and adapt our procedures accordingly".
He said that they want to reassure people that they take this case seriously and that if they feel an error was made, "we will put it right".
A doctor who worked with Pauline Cafferkey has written about how he is "devastated" for her, but confident she will survive.
Dr Martin Deahl also writes in The Guardian about feeling 'uncomfortable' about the numbers of staff available to screen passengers at Heathrow, and the quarantine advice given by Public Health England (PHE).
PHE said yesterday that it will review Ebola screening procedures following Dr Deahl's criticism.