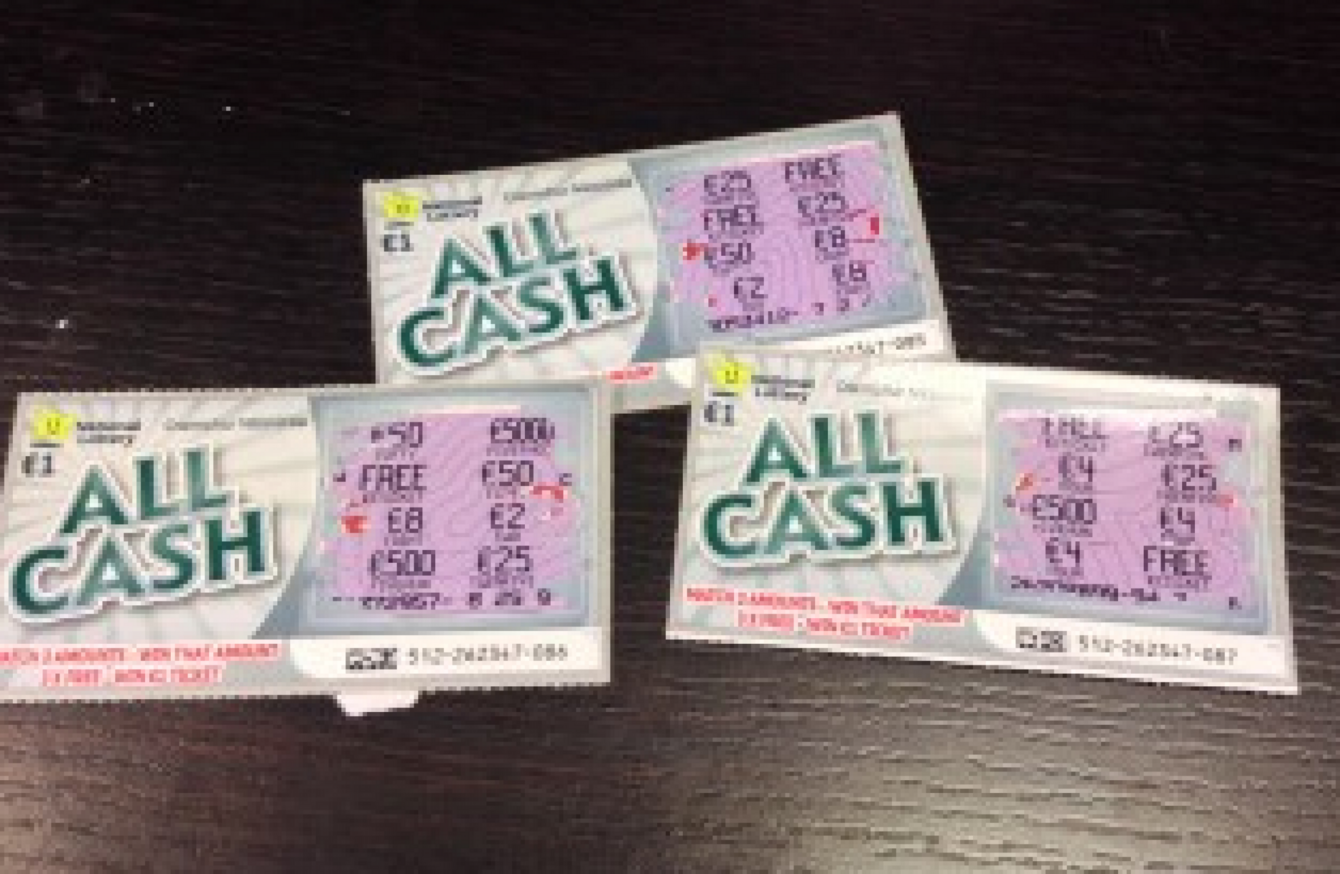 Image: Paul Hosford/TheJournal.ie
Image: Paul Hosford/TheJournal.ie
A DUBLIN MAN who won €50,000 on a National Lottery scratchcard says he will split it with his best friend.
The men, both in their 20's and who work together, claimed their prize of €50,000 (€25,000 each) won on an All Cash Platinum scratch card, at National Lottery HQ.
The ticket was purchased it at the Supervalu store in Fairgreen, Naas, County Kildare. The two men grew up on the same street in Dublin and now work together.
The man who bought the ticket said they have "always shared every bit of luck". He surprised his friend with the split today.
He said: "It was the first thing that came into my head when I realised I won. I called himself and said 'You've just won €25,000'. He didn't believe me so I called around to his house and showed him. I'm delighted to share my win with him – he's been my best pal since we were nippers".
The win was timely for both said that they were feeling the new year pinch, with payday a couple of weeks away.
The other man said that the win came at the right time.
"It's funny as we were in the shop this morning getting breakfast and my card was declined. The win could not have come at a better time."