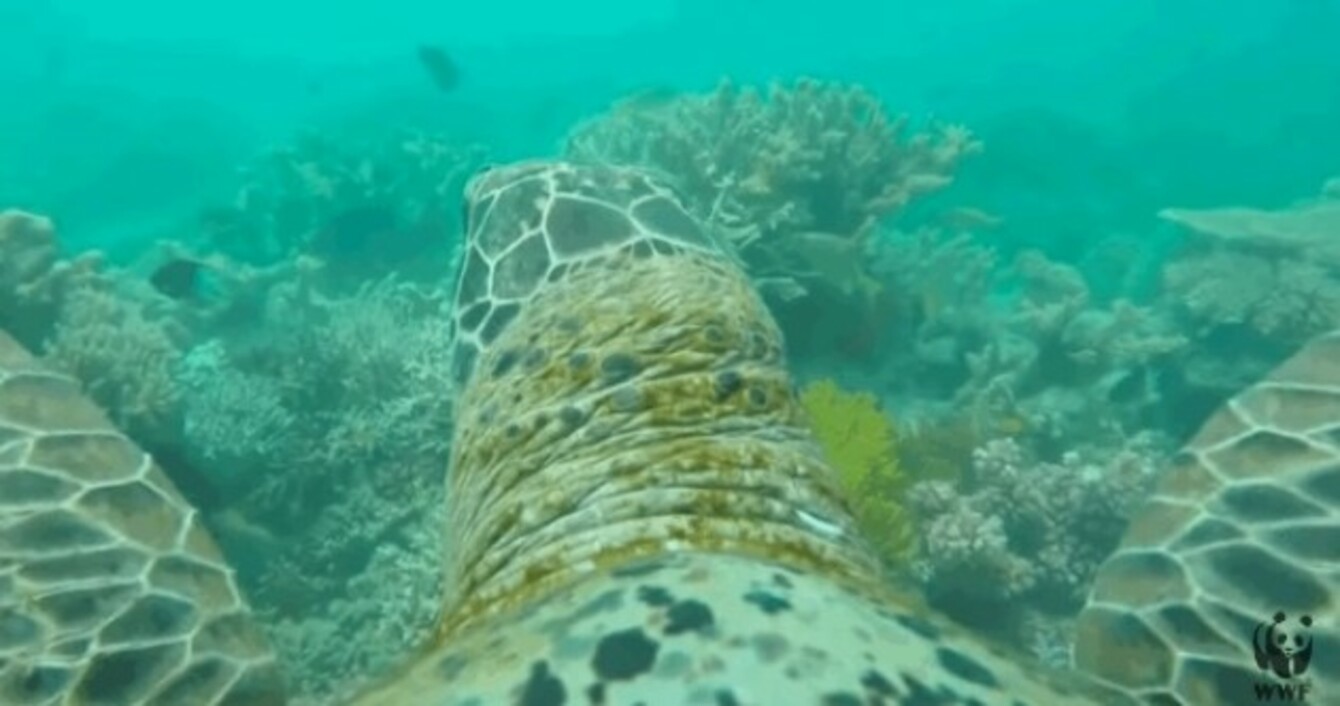 A BIRD'S-EYE VIEW is so 2014.
If you want to see what's happening under the sea, you need to consult with a turtle.
Which is what the World Wildlife Fund did in their new video of the Great Barrier Reef, a UNESCO World Heritage Site and the world's largest system of coral reefs.
The video campaign is aimed at raising awareness of the reef, which is currently disappearing because its diverse plants and animals are having a tough time coping with climate change.
A controversial practice known as sea floor "dredging," a process of scraping large areas of the sea floor to enlarge shipping channels, is adding to the stress on the reef.
GoPro camera
Created by the WWF's Christine Hof and marine biologist Ian Bell, the video starts with the GoPro being strapped on.
Then the turtle cruises underwater — notice the other turtle zooming to the right.
And he comes up for air.
Eventually, the turtle knocks the camera off.
On Thursday, UNESCO decided against putting the Great Barrier Reef — which is currently threatened by climate change — on their 'in danger' list, which signifies that a place may be losing the properties that make it universally valuable.
Australian environmental minister Greg Hunt took that as a win for the country because it shows they've made strides in trying to save it from destruction.
But the struggle isn't over: So far, Australia has promised to reduce pollution by 80% by 2025 and disallow the dumping of dredged materials around the reef.
The UN says it will closely monitor the reef for the next four years.
This adorable video certainly adds to that awareness.
Watch the full video below.
Source: WWF-Australia/YouTube