Image: PA WIRE
Image: PA WIRE
SEAGULLS HAVE BEEN back on the agenda again this summer with calls for the government to do something about their reign of terror.
Summer also happens to coincide with their nesting season and they've been snatching sandwiches out of people's hands and dive-bombing like there's no tomorrow. The stories of seagull attacks can make you feel like you're living in Hitchcock's The Birds and some seem so ridiculous you'd almost think they've been made up.
So, can you tell the difference between ones we DID make up and the real-life seagull encounters? Take the test…
A flock of gulls in New Zealand attacked a camera drone at a cricket match in January this year. The drone survived the assault.
Rollingnews.ie


A rogue bird snatched a hair piece off the head of an elderly man in Florida last year. 85 year old Earl McGinley said he was shaken by the incident but hoped his toupée would help the gull "get more action with the lady seagulls".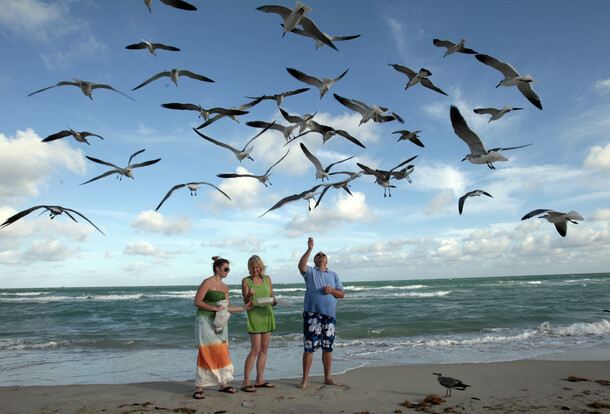 Alan Diaz / AP


Pianist Paul Lewis had to cancel concerts because of an altercation with a seagull. A spokesperson said the bird "swooped close to his head, causing him to stumble" and he sprained his finger in the fall.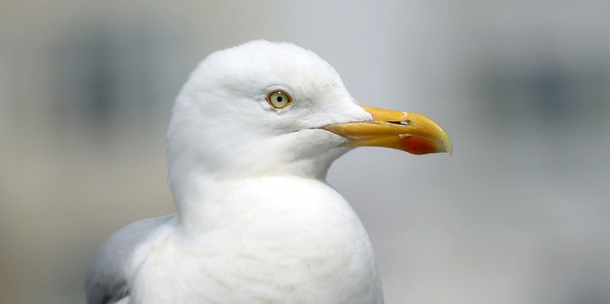 Chris Radburn / PA


Giant seagulls on the Dingle Peninsula attacked sheep this year. "They were absolutely aggressive, and to be quite honest with you I was in a certain degree of alarm for my own safety," farmer John McCrohan said.
Duane Burleson / AP


Commuters on a bus in the Chinese city of Kunming had a frightening experience when a small group of gulls began pecking violently on the windows. One woman said she thought they were after the dried fish snack the man next to her was eating.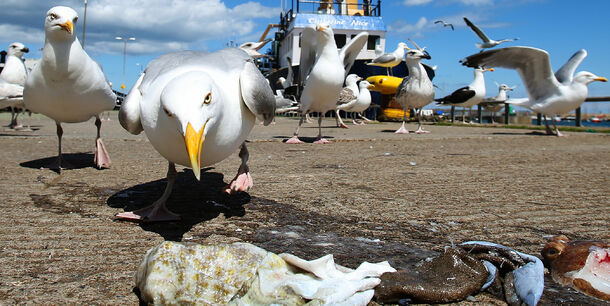 Brian Lawless / PA


A council in the north of England was forced to issue helmets to street cleaners last year after three were injured by gulls swooping down to grab discarded food from their bin trolleys.


A woman in Scotland sued her workplace's landlord after a seagull dive-bombed her and caused her to fall. A large group of the birds had been nesting on the building's roof because of its proximity to a local rubbish dump.


A playground in Sydney was forced to close for a week so bird control specialists could drive out a group of seagulls. The birds chose the children's play area as a nesting spot and had been swooping on the little ones and their parents.


A cheeky Spanish seagull last month stole a tourist's camera, did a bit of a tour of the area and then kindly returned it.


One football team in the UK was forced to use a hawk to deter seagulls in the hours before kick-off. "For obvious reasons we cannot fly birds of prey during games", a spokesperson said as they urged crowds to use bins provided for unwanted food.
Matthew Ashton / EMPICS Sport Answer all the questions to see your result!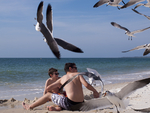 Shutterstock

You scored out of !

Prime Gull Target

You know nothing about the dangers of the seagull. You're the perfect unsuspecting victim for these vicious beasts. Watch your back!
Leah Farrell/Rollingnews.ie

You scored out of !

Random Gull Victim

You are clued up enough to know you should fear the savage birds but that doesn't mean they couldn't still catch you off guard.

You scored out of !

Gull Wrangler

You're well up on the aggressive antics of these creatures and know how to handle them. Hell they're even bringing YOU food, though they probably snatched it out of a child's hand...