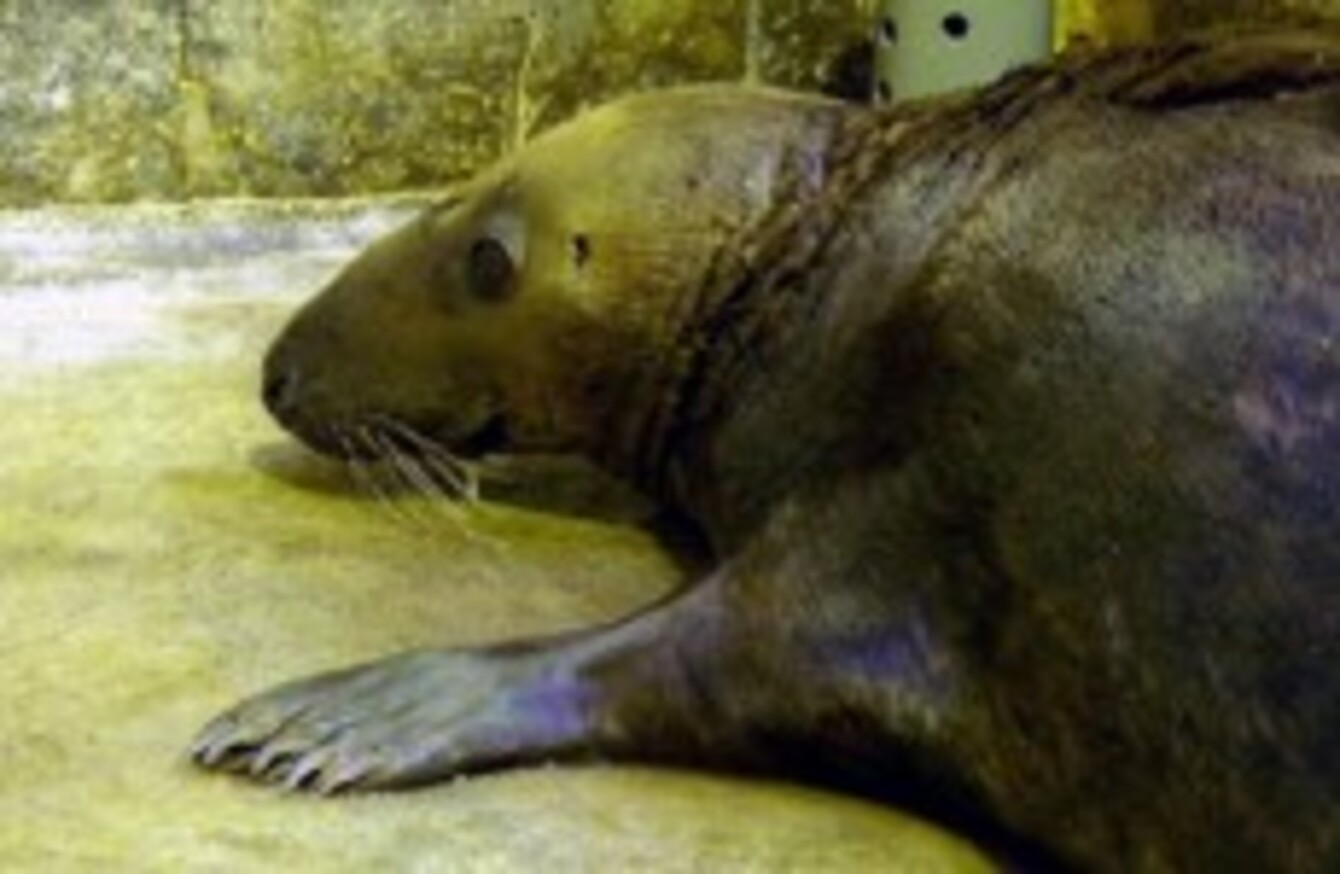 Image: RSPCA
Image: RSPCA
DUMBLEDORE, THE YOUNG seal who was found stranded in an English field, 20 miles from the sea just before Christmas, has died.
The RSPCA, which had been taking care of the seal, has confirmed that he died on Saturday of pneumonia after 26 days in care.
"Sadly, wildlife rehabilitation is particularly challenging and, of all the species the wildlife centres take in, seals are one of the more difficult to rehabilitate," RSPCA East Winch centre in Norfolk said.
While x-rays showed he had no trauma from injuries and his severe pneumonia was being treated with antibiotic injections every day, his appetite never fully returned.
The 5ft long seal was rescued by police, firefighters and animal rescue officers after being found in a distressed state by a dog walker just three days before Christmas.
Since then, the RSPCA has "worked tirelessly" to save the young seal.
Though Dumbledore's mysterious appearance in the Merseyside field has never been explained, Channel 4 reports it is thought he may have travelled up the River Mersey and into a brook near the field.
Rest easy, little pal.