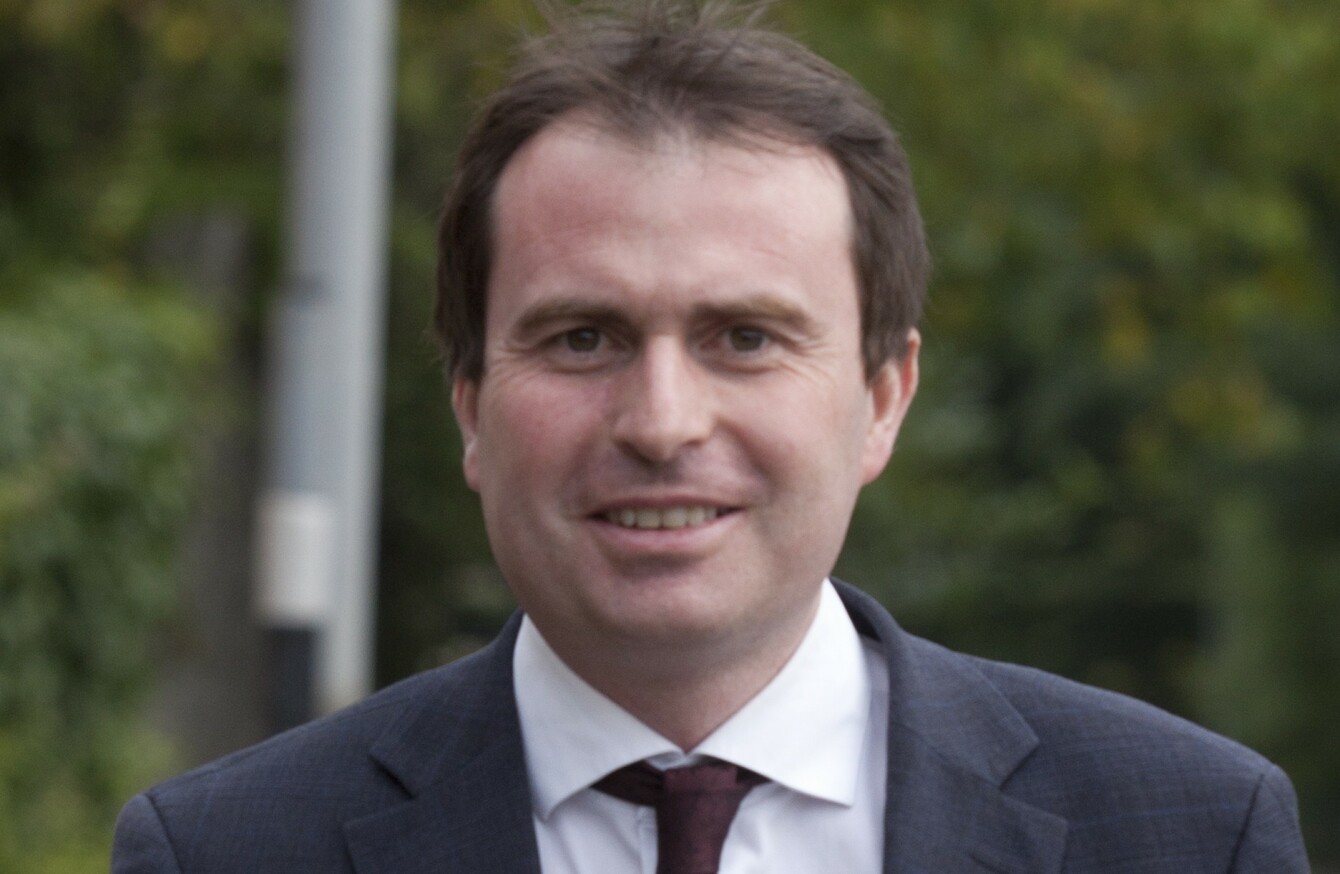 Seán Conlan pictured last year
Image: Eamonn Farrell/RollingNews.ie
Seán Conlan pictured last year
Image: Eamonn Farrell/RollingNews.ie
A FORMER FINE Gael TD has been found guilty of assaulting a man with a broken glass at a family-owned pub in Monaghan last year.
Seán Conlan, a former Cavan-Monaghan TD, was remanded on continuing bail from an earlier sitting of Monaghan District Court sitting until today's special hearing.
Conlan (42), of Main Street, Ballybay, Co Monaghan, was charged with allegedly using a broken pint glass during an argument, and also with unlawfully assaulting and causing harm to Enda Duffy of Annahia, Ballybay, on 23 August 2015.
After the closure of the case for the prosecution, counsel for Conlan, Patrick Gageby SC, told Judge Conal Gibbons it was not proposed to call any evidence on behalf of the accused, who was pleading not guilty.
Judge Gibbons said he was convicting Conlan on both charges. He accepted, however, the case arose from circumstances in which alcohol was a factor involving both parties in the pub.
He adjourned the case to a further sitting on 9 January, at which a special date for sentencing will be fixed. Conlan was remanded on continuing bail.
The case opened with an application by Gageby, which was granted by the judge, requiring all witnesses to remain outside the courtroom while the evidence of each witness was being heard.
Garda Niall Brady at the outset presented three books of photographs taken in the bar where the alleged assault took place, as well as of an arm injury which the alleged victim claimed he sustained when struck by Conlan with the broken glass.
'Stripped to the waist and very aggressive'
Duffy told the court that after visiting a GAA social centre and another pub in Ballybay on the date in question he went to Conlan's pub where his brother and some other friends were drinking.
He said there was some conversation in the bar with references made about Arts Minister Heather Humphreys, a Fine Gael deputy also based in Cavan/Monaghan. The court heard that Conlan repeatedly asked Duffy his name but he refused to give it, and Conlan then put his face against him, touching his nose twice.
Duffy claimed Conlan then smashed a pint glass on the counter and struck him with the broken glass on the arm. He said he was later treated by a doctor for the wound. He also told the court he received no other injury although he agreed in cross-examination that he had claimed, in an earlier statement to gardaí, he suffered concussion. He said he had "made a mistake" in using that term.
Peadar McNally, manager of the bar, said he managed to get Conlan out of the premises after the incident, while others were held back, and "Duffy was stripped to the waist and in a very aggressive mood at the time".
Conlan resigned from Fine Gael prior to the general election after expressing public criticism of Taoiseach Enda Kenny over his failure to engage with landowners in a campaign to prevent pylons and overhead cables on their farms in a cross-border electricity link-up proposed by EirGrid.
He stood as an independent in the election, but failed to retain his seat.
Comments are closed as legal proceedings are ongoing.