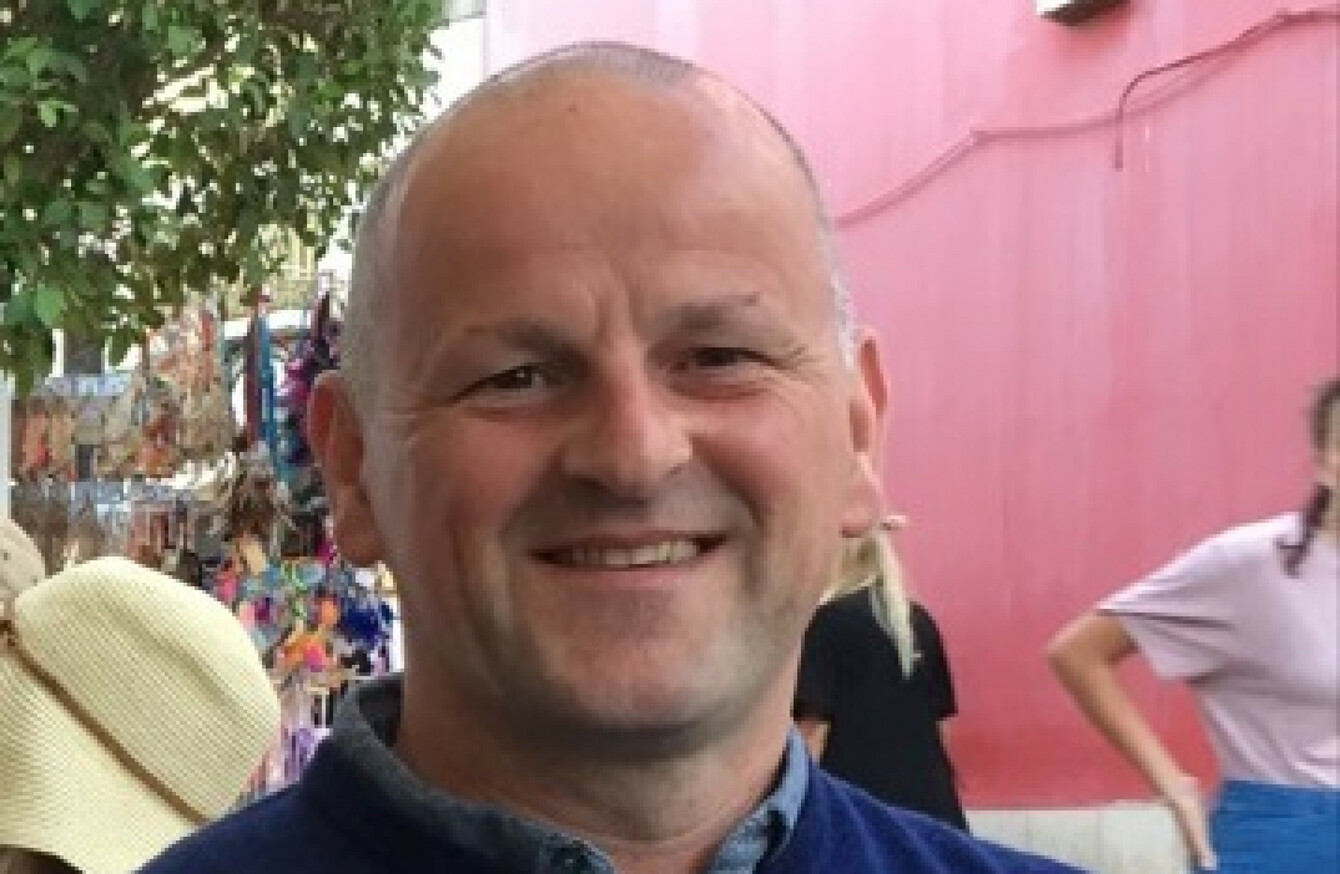 Image: Merseyside Police
Image: Merseyside Police
Updated 8.08 pm
THE TWO ITALIAN men charged over an incident in which an Irish Liverpool fan was left in a critical condition will be remanded in custody until their next court hearing.
Filippo Lombardi (20) and Daniele Sciusco (29) will be detained until a court appearance at Liverpool Crown Court on Thursday 24 May.
Lombardi has been charged with violent disorder and wounding/inflicting grievous bodily harm while Sciusco was charged with violent disorder.
The family of victim Sean Cox earlier released a statement praising the "most amazing and wonderful dad" and expressing the hope he makes a speedy recovery.
Cox had planned to attend a match with his brother to support Liverpool against Roma in the semi-final of the Champions League before he was attacked right outside Anfield football ground.
The 53-year-old was taken to Walton Neurological Centre where he remains in a critical condition.
His family said: "We want the world to know that Sean is the most amazing and wonderful husband, dad, friend, son, uncle, and brother and he has brought us all nothing but joy.
He is a truly decent man who adores Liverpool FC and just came over from his home in County Meath, Ireland, to watch his beloved team. We are completely devastated by what has happened to our lovely, caring Sean and all we want is for him to come home to his loving wife and three children.
We hope Sean makes a full recovery from the injuries he sustained and that we will all be back together soon as a family in Ireland spending precious time together.
Well wishes
A GoFundMe page aiming to raise money for any medical costs incurred and to help support Cox's family while over there with him has raised – at the time of writing – €47,059.
Liverpool players have sent messages wishing Cox a full recovery, including the club captain Jordan Henderson.
He said last night: "The thoughts and prayers of all the players are with the Liverpool fan who is currently very poorly in hospital, after being badly hurt ahead of our game last night.
He came to watch a football match and support our team – the only result that matters to us now is that he recovers and can return home to be with his family and loved ones. You'll never walk alone.
Midfielder Alex Oxlade-Chamberlain, who was taken off early in the match due to injury, also singled out Cox when issuing a statement about how he has been ruled out of his club and country's remaining games this season.
"This all pales in comparison to how the family of the Liverpool fan badly hurt before last night's game must be feeling," he said. "My thoughts are with him and his loved ones."
On RTÉ's coverage of the Champions League last night, presenter Darragh Moloney praised Cox, who he'd come into contact with through his role at St Peter's GAA club in Dunboyne.
Moloney said: "As it happens I know Sean Cox. I've met him many times in his role as former chairman of Dunboyne GAA club.
He's a lovely man and as all of us have said, we send [our] best to him and his family tonight.
- With reporting by Rónán Duffy
Comments have been closed as individuals have been charged.