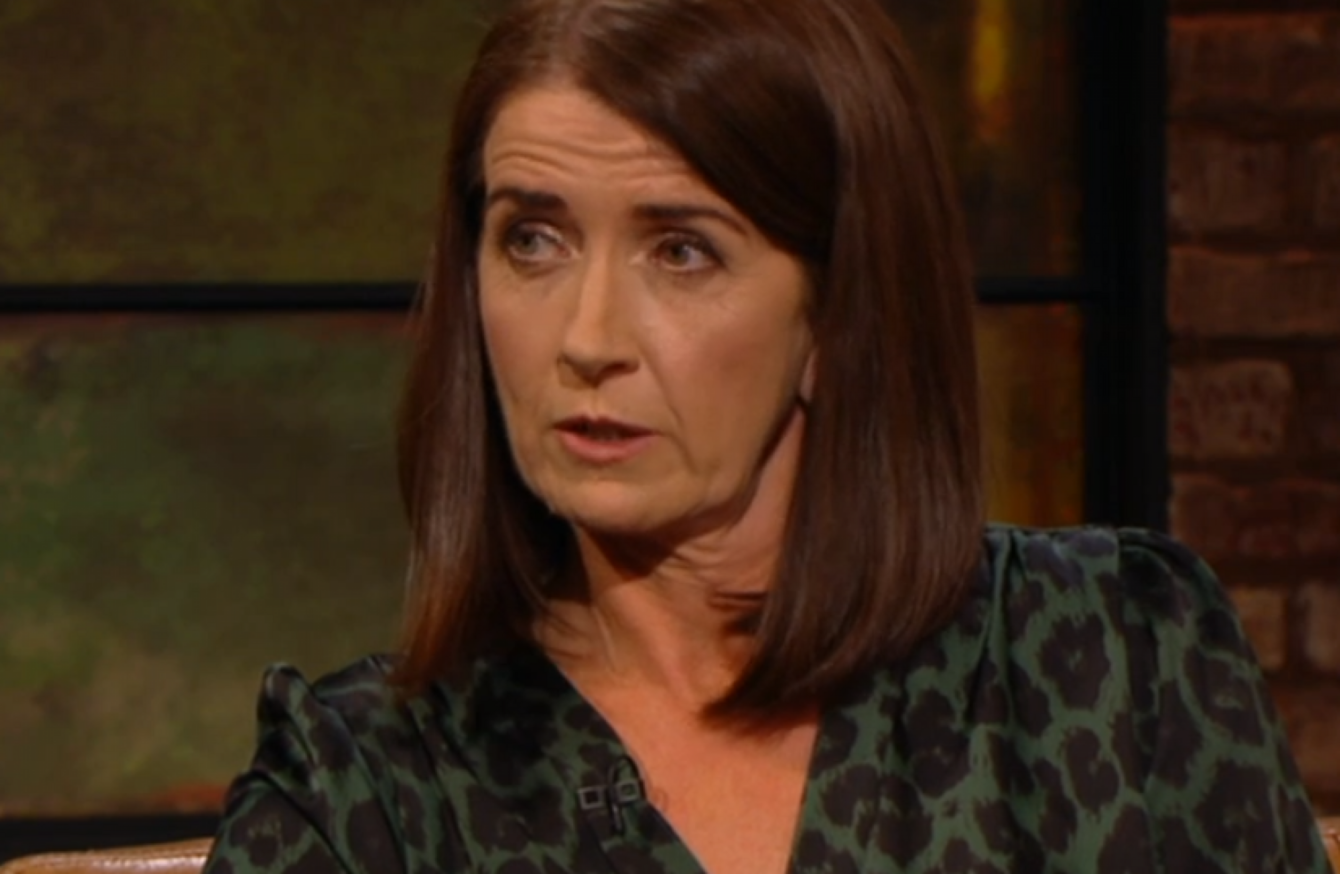 Martina Cox
Image: RTÉ
Martina Cox
Image: RTÉ
THE WIFE OF Liverpool fan Sean Cox has revealed that her husband is continuing to make progress as he recovers from a brain injury he received earlier this year.
The 53-year-old suffered life-changing injuries after he was assaulted before a Champions League semi-final match outside Anfield on 24 April.
Appearing on RTÉ's Late Late Show last night, Martina Cox paid tribute to her husband as a "great dad" who was "loving life" before he was attacked.
She also recalled the moment she received a phone call to tell her that Sean had been attacked outside the stadium.
Martina said: "I didn't kind of quite get the sense of what was going on. I didn't think it was quite as serious.
"And then I got another phone call from a nurse in the Aintree Hospital to say that Sean had been taken by ambulance into A&E and that they had scanned him, and [found] he had a bleed on the brain and a lot of bruising."
Martina said that after she realised the extent of Sean's injuries, she was "in a frenzy" and didn't know what to do as she waited until the next day to get a flight to Liverpool.
She also revealed that doctors told her that the life-saving surgery Sean received was so serious that they wouldn't have been able to perform it if he was 70 years-old.
But six months on, Martina spoke highly of the treatment her husband has been given so far.
"He is making progress, it's small steps of progress," she said.
"He has a limited amount of words, a very small amount of words. He can't sit up, he can't walk.
"So it's pretty horrendous really still, but he is making progress and it's small steps so we take every step as a positive because that's what you do when you're in this situation."
Martina said that Sean is now able to communicate with his family as he receives treatment at the National Rehabilitation Centre in Dublin.
"We communicate with him," she said. "He can say yes and no and do the thumbs up. He smiles and we know he recognises us."
Meanwhile, an online fundraiser for the Dunboyne man's post-rehabilitative care has raised more than €125,000 so far.