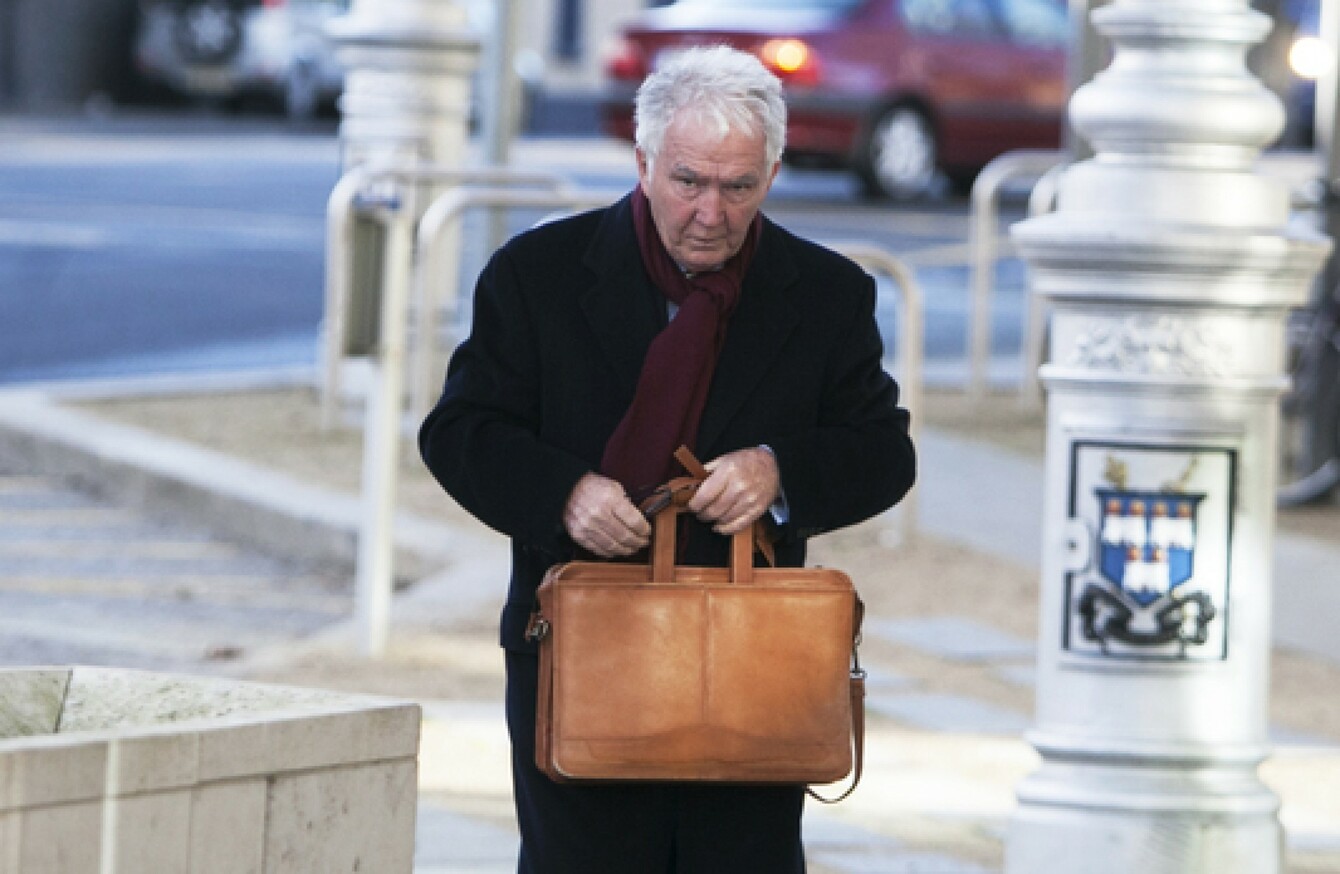 Image: Leah Farrell/RollingNews.ie
Image: Leah Farrell/RollingNews.ie
INVESTIGATORS INTO ALLEGED crimes by former Anglo Irish Bank chairman Sean Fitzpatrick used "unlawful" practices when taking witness statements, his trial has heard.
Lawyers for FitzPatrick (68), who is accused of misleading auditors about multi-million euro loans, have said that statements from witnesses from the auditors were produced as a result of coaching and cross-contamination between witnesses.
On day 72 of the trial in Dublin Circuit Criminal Court, the jury saw a draft statement from Vincent Bergin, the audit manager for Anglo, with numerous changes, including insertions and deletions of entire paragraphs, suggested by investigators.
The evidence emerged during the fourth day of defence cross-examination of Kevin O'Connell, a legal advisor with the Office of Director of Corporate Enforcement (ODCE), who dealt with witnesses from EY (formerly Ernst & Young), Anglo's auditors from 2002 to 2008.
The document titled "draft statement by Vincent Bergin" and dated 1 November 2010, was circulated to a number of people in the ODCE, including O'Connell and his then boss, Paul Appleby, the director of corporate enforcement.
These people suggested changes to the document and O'Connell said he then distilled or synthesised "the shared viewpoint" that was finally settled on.
The jury was shown various versions of the document with new sections inserted, other sections crossed out or deleted, and others marked with the words "drop" or "delete".
Bernard Condon SC, defending, compared the process of producing the statement to the "hokey cokey".
"It goes in and it goes out. The statement is just shaken out. A meeting of bits going in and bits going out," he said.
O'Connell agreed the process was wrong and inappropriate. Condon told the court that rulings by Judge Mary Ellen Ring during the first trial in May 2015 and by Judge John Aylmer during the current trial found that it was an unlawful practice.
He said it was unlawful because it meant the jury never get to hear what the witness might have said in an unvarnished statement and not produced after they had being coached.
FitzPatrick of Whitshed Road, Greystones, Co Wicklow has pleaded not guilty to 27 offences under the 1990 Companies Act. These include 22 charges of making a misleading, false or deceptive statement to auditors and five charges of furnishing false information in the years 2002 to 2007.
The trial continues.
Comments have been closed because the case is ongoing.