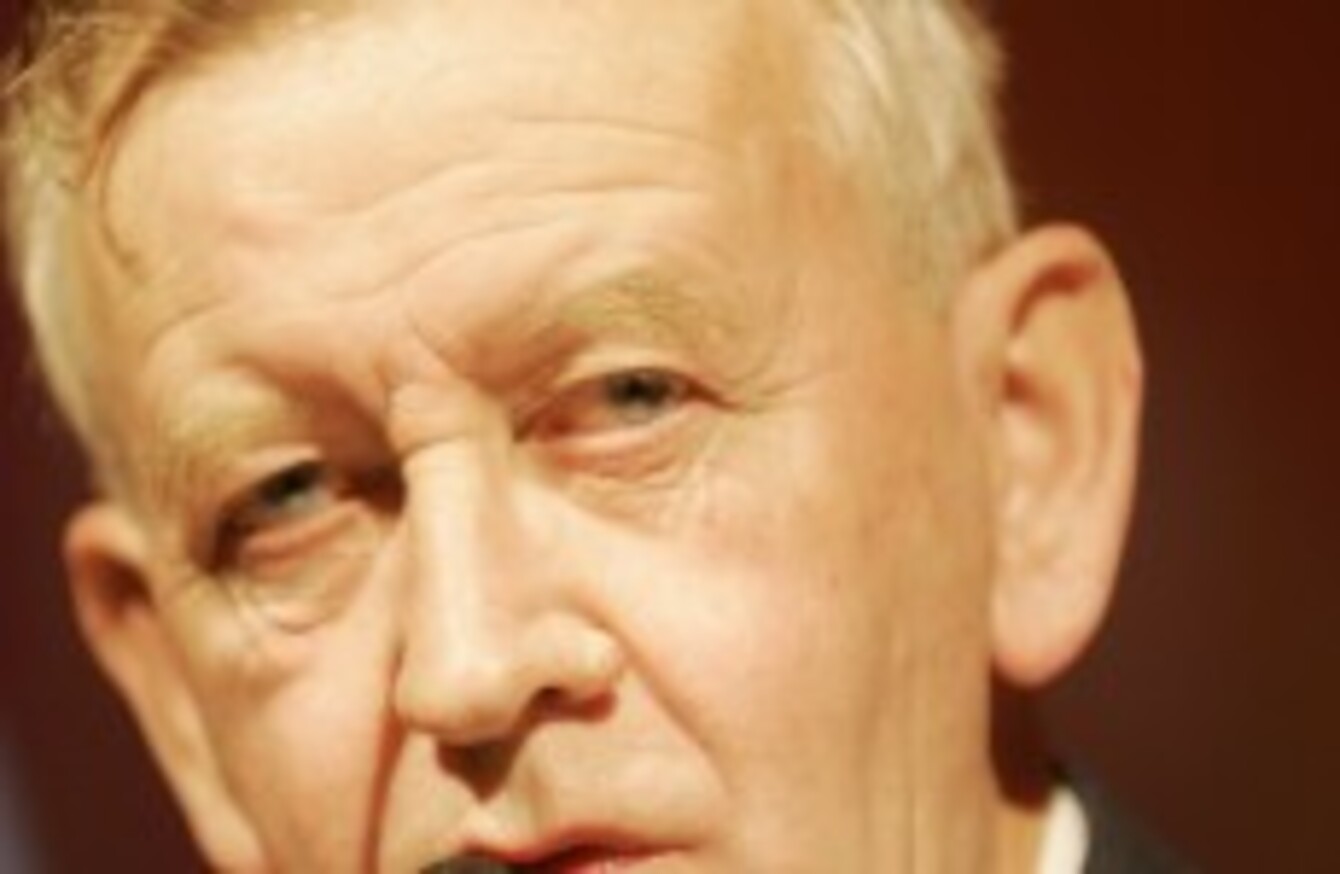 Image: Eamonn Farrell/ Photocall Ireland
Image: Eamonn Farrell/ Photocall Ireland
KERRY COUNCILLOR SEAN O'Grady today became the latest politician in the Labour party to resign, saying the actions of the party leadership in government are "no longer compatible" with the party's ethos.
Speaking to TheJournal.ie, O'Grady said he had a problem with a number decisions the coalition government made including the implementation of the household charge and the attempt to abolish the Seanad which he described as "an awful cynical exercise".
"I understand that sometimes you have to compromise in relation to what you can have in a programme for government but there are certain red line issues that you don't go beyond and Labour in government have gone beyond them," he said. "They've basically shown that there isn't any red line and they can cross any line they want."
If it costs lives, they're not worried about it
The people who are paying the price now are traditionally the ones we've always protected. Even in the budget you have the bereavement grant being taken, the telephone allowance – ticking away and plugging away at people.

I think the Troika have told them to go to the maximum, that they need to cut money and that's that, and if it costs lives then they're not worried about it.
"It's completely in conflict with what we were expecting and with the party commitments," he added.
"Obviously the first thing that has to be fixed is our finance but it should be tempered with the concept of social justice and that doesn't seem to be apparent to the leadership."
O'Grady said he has been thinking about his decision for a while and was in touch with former Labour party TD Colm Keaveney in recent weeks about various issues he was unhappy with.
Commenting on O'Grady's resignation from the party, Keaveney told TheJournal.ie that his former party colleague's commitment to Labour had been "unparalleled".
You'll never get a nicer man or a greater gentleman in politics and it must have been incredibly difficult for him to make this decision.
"When someone like Sean loses hope, it rings volumes," he added.
Waving goodbye to the Troika
A Labour spokesperson said:
Entering into government, we always knew there would be difficult decisions to be made in order to get the country back on track.

Earlier this month we presented a budget that will get us out of the bailout. On December 15, we will be waving goodbye to the Troika, and it is unfortunate that some people who were elected as Labour Party representatives will not be with us to enjoy this success.
O'Grady said he had not yet decided if he would run in the next election but affirmed that he has "no intention of moving to any other party" if he does.