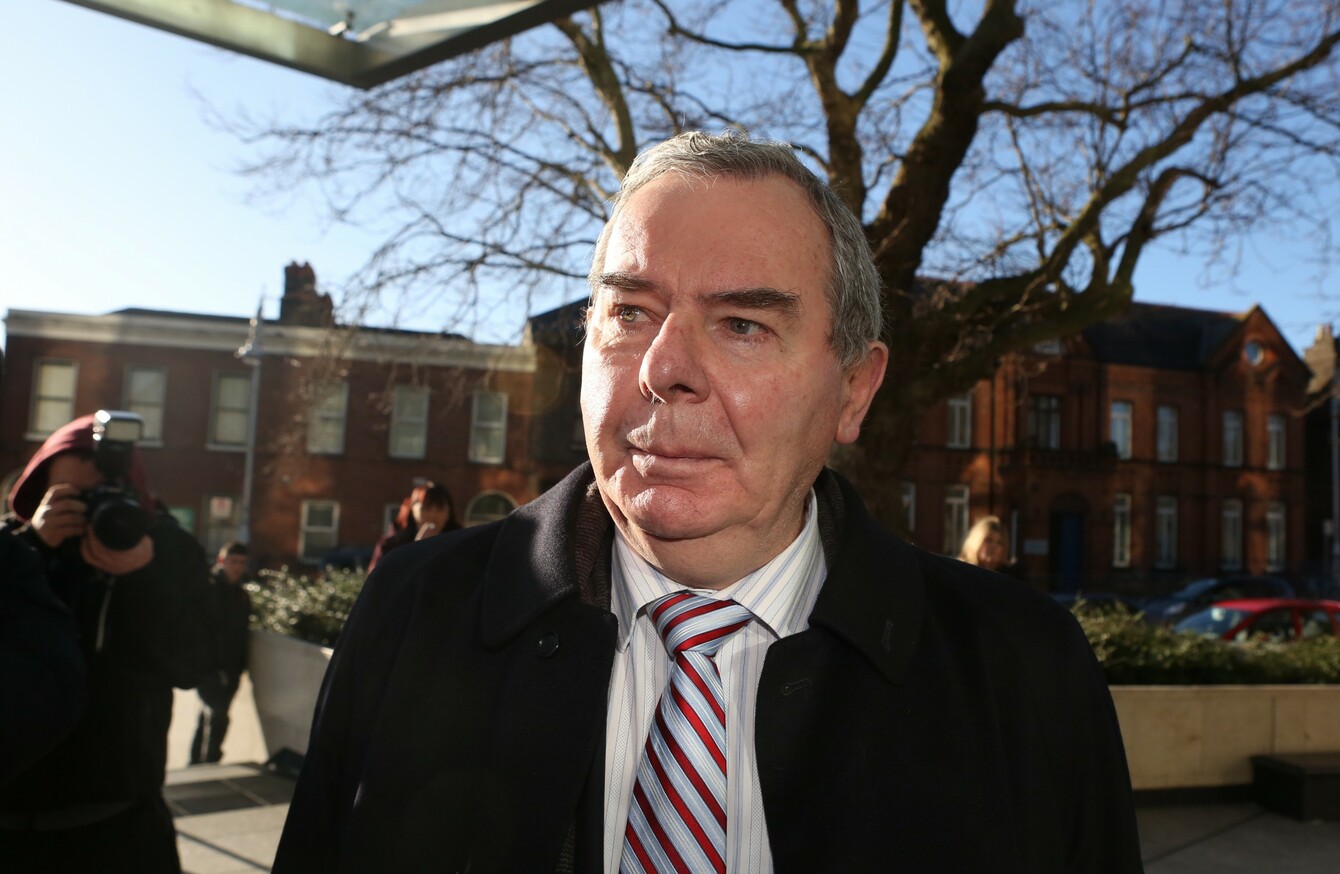 Image: Sam Boal/Photocall Ireland
Image: Sam Boal/Photocall Ireland
FORMER BILLIONAIRE SEÁN Quinn is set to leave his position as an advisor with Quinn Industrial Holdings Ltd (QIHL) – the company that took over some of the operations of the former Quinn Group.
In a statement released this evening, QIHL said that it had been "mutually agreed" between the parties that the consultancy arrangement between Seán Quinn and his son Seán Quinn Junior will be discontinued.
QIHL was formed in 2014 when it acquired the building and packaging materials of the former Quinn Group from Aventas – which had formed after Quinn went under in 2012 with debts of over €2 billion.
The company said that it had entered into a "consultancy agreement as a framework" to facilitate Seán Quinn's involvement in the businesses when they acquired them.
However, the company said that as time progressed it became evident that Seán Quinn's expectations for the role were "at odds" with the direction of the businesses.
"Accordingly, it has been mutually agreed between the parties that QIHL's consultancy arrangement with Sean Quinn and Sean Quinn Junior will be discontinued," it said.
Quinn will still have access to the office facilities for his own personal use.
Seán Quinn
Seán Quinn was previously listed at the richest Irishman in history – with a personal wealth of around €4.7 billion.
Born in Derrylin, Co Fermanagh, he began business in 1973 when he set up Seán Quinn Quarries - diversifying into other areas like cement and glass manufacturing.
From there the Quinn Group of companies was set up and expanded in to many areas before the former billionaire went bankrupt with huge debts after having bought significant shares in the former Anglo Irish Bank.
QIHL recorded a strong financial year last month – its first yearly report since the company was formed in December 2014.