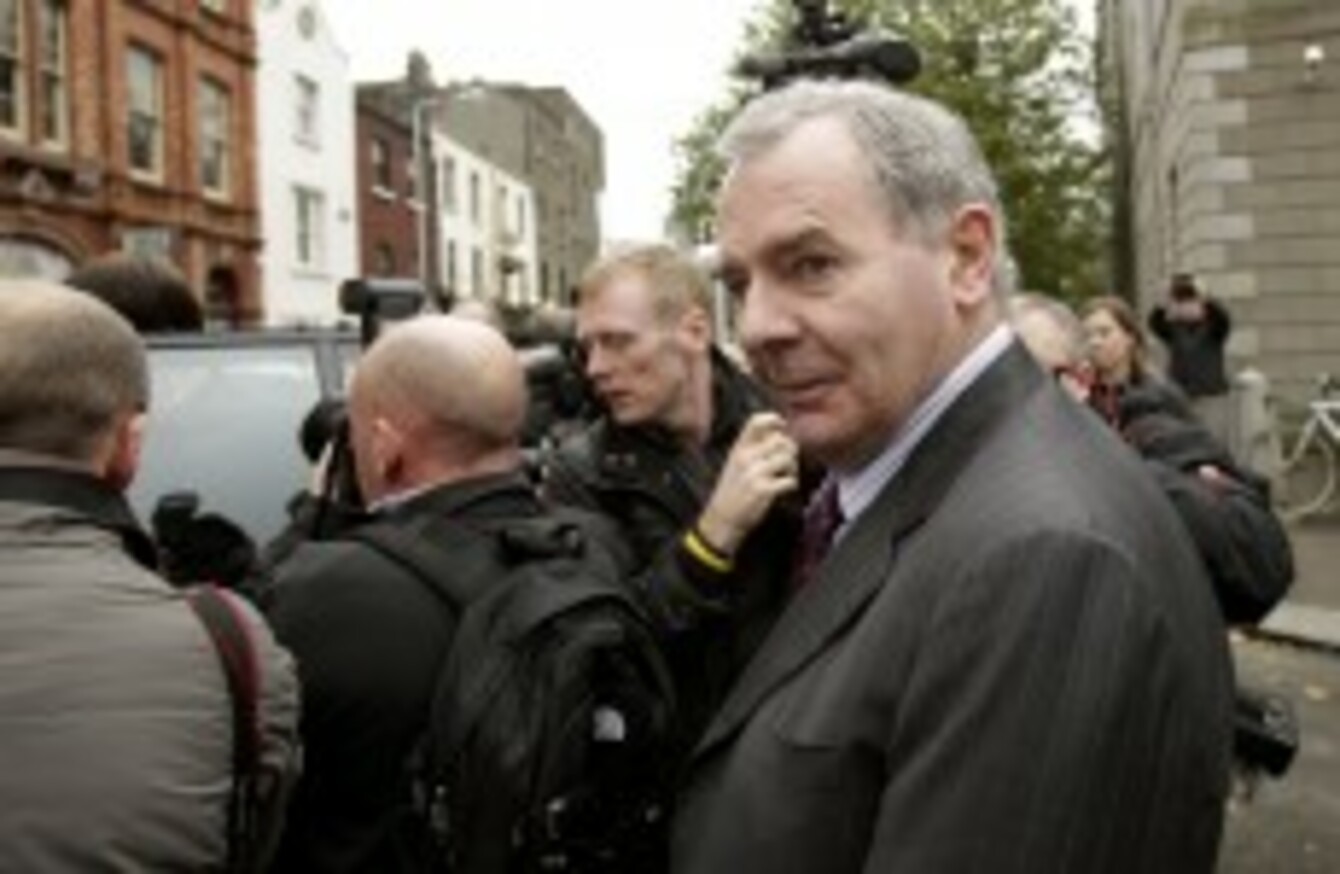 Sean Quinn
Image: Julien Behal/PA Wire
Sean Quinn
Image: Julien Behal/PA Wire
BANKRUPT BUSINESSMAN SEAN Quinn, once the richest man in Ireland, is likely to be appear as a witness at the trial of three Anglo executives today.
Quinn will be the first high-profile witness so far in the case, which opened on Wednesday and which is due to hear from 103 witnesses in total.
The trial heard from five witnesses yesterday, including Liam McCaffrey, the former CEO of the Quinn Group.
The case revolves around whether three former executives of the now-defunct bank – Sean FitzPatrick of Greystones, Pat Whelan of Malahide and William McEntee of Auburn Villas in Rathgar – acted illegally by providing unlawful loans to people – including the so-called Maple 10 – in July 2008 for them to buy shares in the bank, in a bid to prop up its ailing share price.
All three have pleaded not guilty to the 16 charges of breaching the Companies Act.
The court heard yesterday how Anglo's share price fell from €17.53 in June 2007 to just 17 cent by the end of December 2008.
Liam McCaffrey yesterday answered questions about whether he had known about the contracts for difference (CFDs), the complex financial instruments which Sean Quinn had used to acquire a 24 per cent stake in the bank.
Quinn had been reluctant to wind down the CFDs even as the share price of the bank declined and he continued to lose money because he was optimistic that the share price would bounce back, McCaffrey said.
He told the court that Anglo bosses were first told about Quinn's stake at a meeting in a Navan hotel in September 2007.
McCaffrey, who had been at the meeting, said that David Drumm and Sean FitzPatrick of Anglo had been both concerned and surprised when they found out just how much Quinn had acquired.
The trial at the Dublin Circuit Criminal Court resumes at 10.30am this morning.