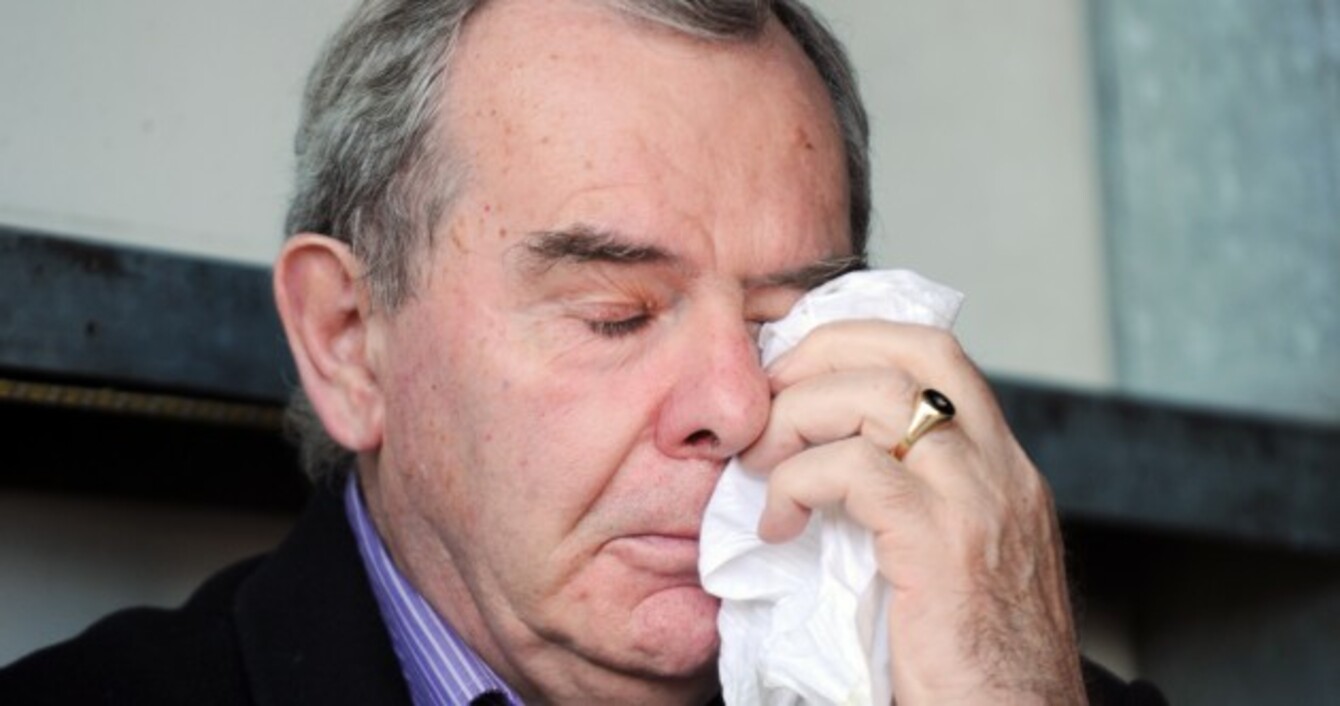 Image: Laura Hutton/Photocall Ireland
Image: Laura Hutton/Photocall Ireland
ONE-TIME BILLIONAIRE SEÁN Quinn has agreed to hand over €10,000 a year from his future earnings after he comes out of bankruptcy.
Quinn today agreed to the court order, which will last for the next two years, after the official overseeing his bankruptcy asked for the income to be forfeit.
The fallen tycoon, once counted as the richest man across the island of Ireland, was reportedly making a return to his former concrete and building materials business as a consultant.
A consortium of "old bondholders" in the former Quinn Group stepped in to help fund a circa-€100 million buyback of the operations, which the Aventas Group had claimed from the collapsed empire.
Several former Quinn Group executives were also re-installed as part of the deal.
Quinn, who will officially step out of bankruptcy on Friday, went under in January 2012 with debts of over €2 billion.
He was later jailed for nine weeks for contempt of court over a plot to keep €500 million in property out of the hands of creditors.

No formal offers from locals
Meanwhile, Aventas issued a statement which said it had received no credible bids to keep Quinn's Derrylin glass factory in local hands in response to "misleading and inaccurate information" circulating around the border region.
Quinn Glass was rebranded as Encirc early last year, while the Quinn Group was renamed Aventas in 2013 after creditors including Anglo Irish Bank, later the taxpayer-owned Irish Bank Resolution Corporation, took over the business.
Aventas has since been the target of arson and other attacks after local angst over the ousting of the former billionaire and his lieutenants.
The company said in a statement it had received five "formal fully-funded bids" for the Encirc business and its plants in Northern Ireland and Cheshire in the UK, and it was in advanced talks with the preferred bidder.
Spanish firm Vidrala, which employs about 1,700 people and operates in five European markets, has been tipped as the leading contender with an offer of about €400 million.
Aventas said the preferred bidder already owned multiple plants across Europe but had no operations in Ireland or Britain, which was why Encirc was an important buy for the firm.
"Their stated intention is for Encirc to remain as a separate standalone subsidiary retaining its identity and autonomy," it said.