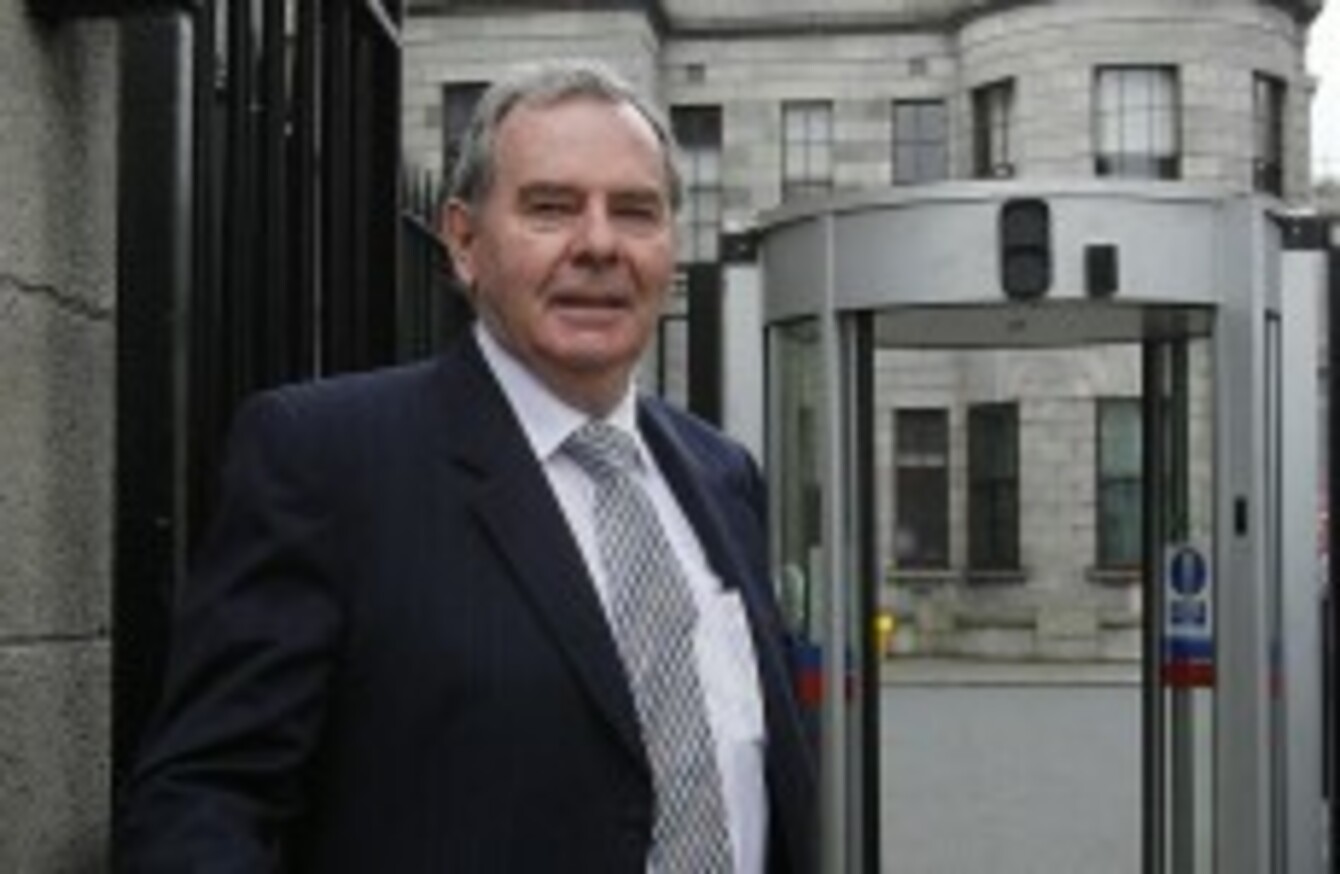 Sean Quinn, file photo
Image: Julien Behal/PA Wire/Press Association Images
Sean Quinn, file photo
Image: Julien Behal/PA Wire/Press Association Images
SEÁN QUINN HAS described the estimated cost of administration of Quinn Insurance as "truly shocking", in a letter to the Department of Finance.
Quinn repeated his view that the business had been placed into administration unnecessarily "on the basis of incorrect assumptions relied on by the Regulator", and went on to suggest that the Government had been misled, reports the BBC.
"The figures purportedly required by the administrators from the ICF are truly shocking. The Court and Dept of Finance should seek further information on how they arrived at this astronomical figure," Quinn said.
Yesterday, the High Court heard that the administration of Quinn Insurance Ltd may exceed the €1.6 billion mark. Head of insurance supervision at the Central Bank Domhnall Cullinan told the court that the call on the Insurance Compensation Fund (ICF) due to loses by Quinn Insurance Ltd in the UK might be even greater than the €1.6 billion in a "worst case scenario"
Just last week, Justice Nicholas Kearns expressed shock at the news that the possible cost of administration could be as high as €1.6 billion – hundreds of millions of euro more than the original estimate of €738 million approved in 2011.
In the letter, Quinn said that his "biggest regret" was not challenging the provisional appointment of the administrators – but said that "from the outset they actively discouraged us to do so under the guise that our best prospects of regaining control of the company was by working through the issues with them. How naïve we were."
"The administrators completely sidelined us and effectively set about destroying one of the most profitable company's in Irish corporate history; while blaming the previous management in the process," he said.
Read Seán Quinn's full statement on Newstalk.ie>