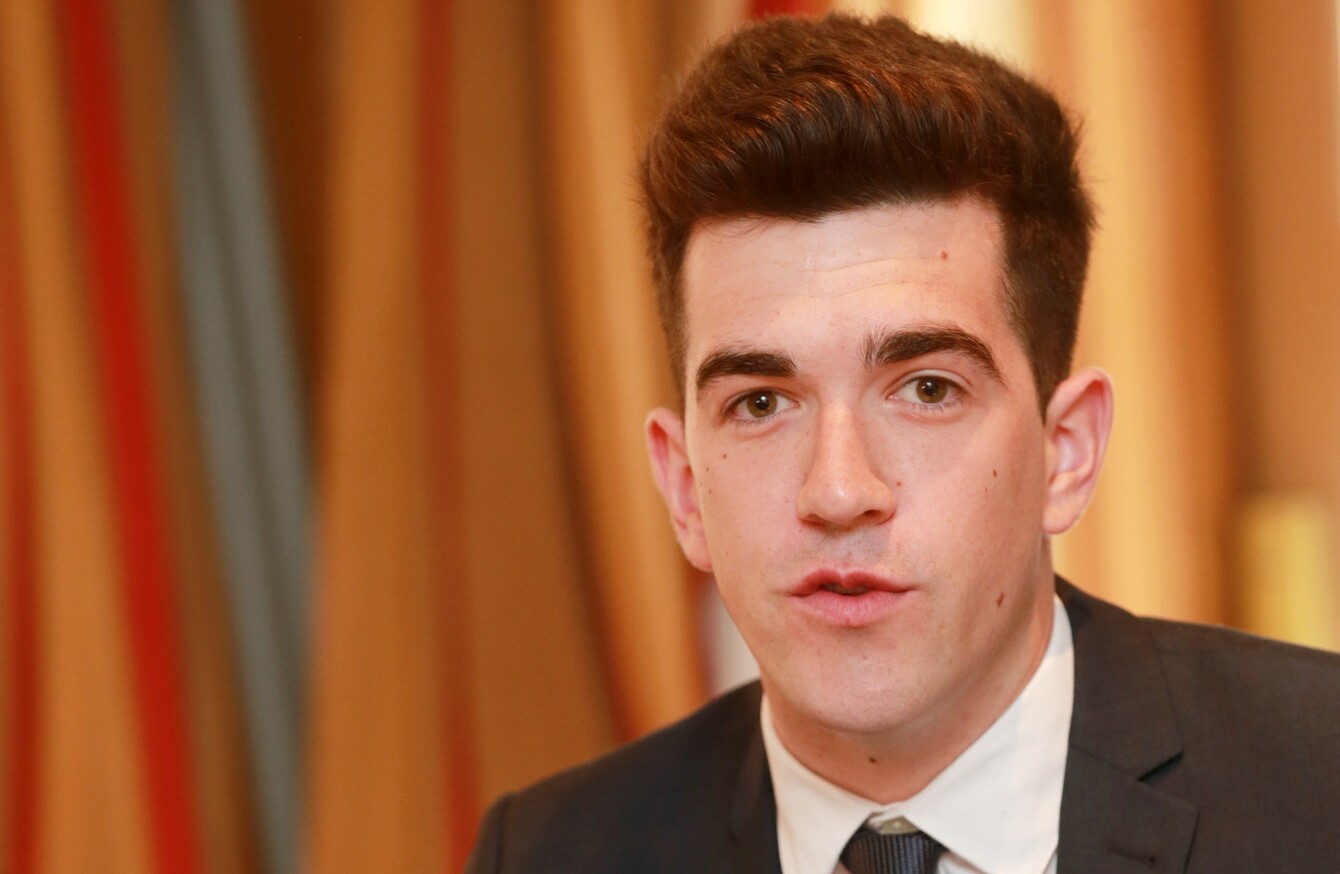 Image: Laura Hutton/Photocall Ireland
Image: Laura Hutton/Photocall Ireland
FINTAN WARFIELD, WHO was the youngest mayor in the country at just 22 in 2014, has topped the polls in the Seanad Cultural and Educational Panel elections.
Sinn Féin's Warfield became the mayor of South Dublin after being elected to the council in 2014.
He is a relation of Wolfe Tones musician Derek Warfield and has toured with the musician.
He was elected after the first count, taking 200 papers for 200,000 votes, well above the 187,167 quota.
Speaking after his election, Warfield said that being elected in the centenary of the Easter Rising was a "massive honour and privilege".
"I am immensely proud to have been elected to the Seanad and to have received such a large vote.
"To have been elected on the centenary of the Rising is a massive honour and privilege and I look forward to working with the rest of my colleagues in Leinster House to fight for the type of change promised in the Proclamation.
"As a young person involved in the arts and an LGBT activist, I will be a progressive voice on these issues in the Seanad. I hope that in the coming days I will be joined in the Seanad by an enlarged Sinn Féin team."
While mayor, Warfield took a 10% pay cut to his €30,000 salary and gave the money to a local women's refuge, LGBT group BeLonGTo and Citywise (a group that provides young people with educational support in Jobstown).
The 11th count of the five-seat panel finished not long ago, with 13 candidates left.