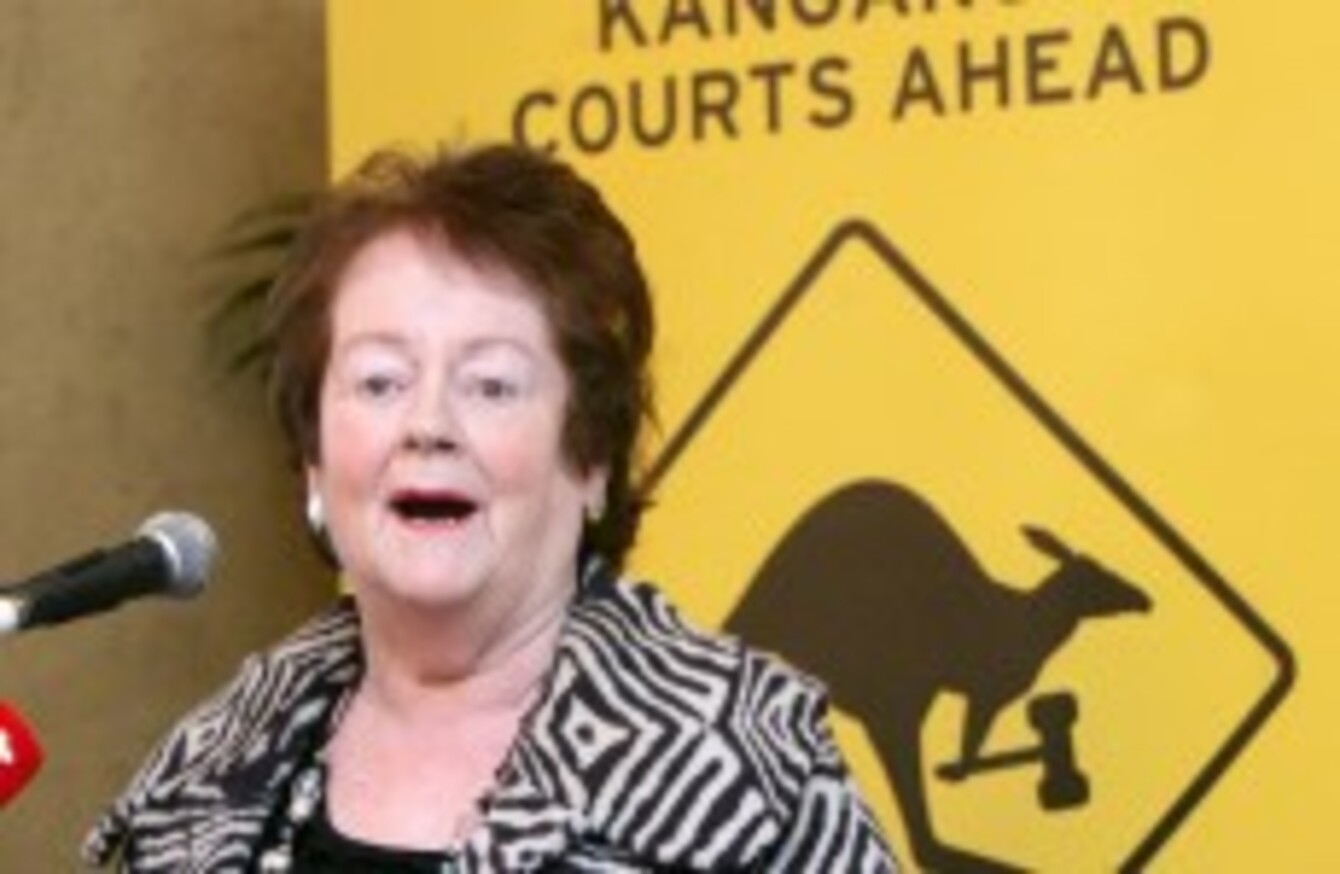 Former Fianna Fáil minister and senator Mary O'Rourke is among those who co-signed a letter in today's Irish Times
Image: Sam Boal/Photocall Ireland
Former Fianna Fáil minister and senator Mary O'Rourke is among those who co-signed a letter in today's Irish Times
Image: Sam Boal/Photocall Ireland
SIX FORMER MEMBERS of the Seanad have called for reform rather than abolition of the upper house as part of an informal campaign for a public debate on the issue.
Former minister Mary O'Rourke, renowned former civil servant TK Whitaker, former SDLP leader Bríd Rodgers, former Northern Ireland Ombudsman Maurice Hayes, historian John A Murphy and former Trinity senator Mary Henry have co-signed a letter in today's Irish Times.
The letter calls for the reform of the Seanad's electoral law which would allow citizens to be more directly involved in who is elected to the second house of the Oireachtas.
It claims that straightforward abolition would require more than 70 separate amendments to the Constitution including deletion of some articles:
While it is true that there has been justifiable public dissatisfaction with the effects of party political dominance in the Seanad, and while it is also true that reform of the Seanad has been more spoken about than acted on, we believe that a serious reform of the Seanad done in time to take effect from the next general election would be greatly preferable to simple abolition entailing, as that would, more than 70 separate amendments to the Constitution including the deletion of entire articles.
The government has committed to holding a referendum on whether or not to abolish the Seanad but has already pushed back on a date for the referendum having initially pledged to do so before the end of 2012.
It now looks likely that a referendum will not be held until next year.
The letter from the six former senators is reported to have come at the urging of an informal group that is considering how to forge a campaign to reform the Seanad rather than abolish it.
The Irish Times reports that former justice minister Michael McDowell, former senator and ICTU president Joe O'Toole, political commentator Noel Whelan and current senators Feargal Quinn and Katherine Zappone are behind the campaign.
In their letter on page 15 of the paper today, the six former members of the Seanad write: "We believe that if the Seanad's electoral system were reformed, it could add to the standing of democratic politics in the eyes of the people and to the effectiveness of the Oireachtas.
"We would welcome, and indeed urge, a considered, inclusive and informed public debate on the Seanad, its functions and its reform, before consideration of any constitutional proposal for its abolition."